When Dr. Jeffrey Davis planned a family vacation last month to San Diego, a short whale-watching tour seemed like a nice wrap to the week.
But Davis, an emergency medicine doctor at Missouri Baptist Medical Center, did not figure the ending would have him hopping onto another boat bobbing in San Diego Harbor.
And most assuredly, he did not envision having to use his own belt to help save the life of a young man whose leg had been "shredded" by a boat propeller.
But that's what happened on March 26, with Davis' wife and three daughters looking on.
"The reaction is hard-wired into you, you don't switch it on or off from a work mode," Davis said of his response.
"It's more like a 'who you are' mode."
Although the San Diego police report is not yet available, a harbor patrol sergeant confirmed the incident and the assistance of a "civilian doctor."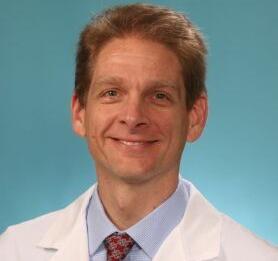 A Nashville, Tennessee, native, the 46-year-old Davis graduated from Northwestern University and Vanderbilt University medical school. In 1999, he went west for his four-year residency at the University of California-San Diego.
After eight years of working in emergency medicine in California, Davis came to St. Louis to serve as chief of emergency medicine at Missouri Baptist. In 2019, he started a primary care practice and continues to work shifts in the MoBap emergency room.
But back to how Davis spent his spring vacation.
After a year of coronavirus lockdown, he and his wife, Tasha, a pediatrician, decided to visit San Diego, where the couple first met during their residencies.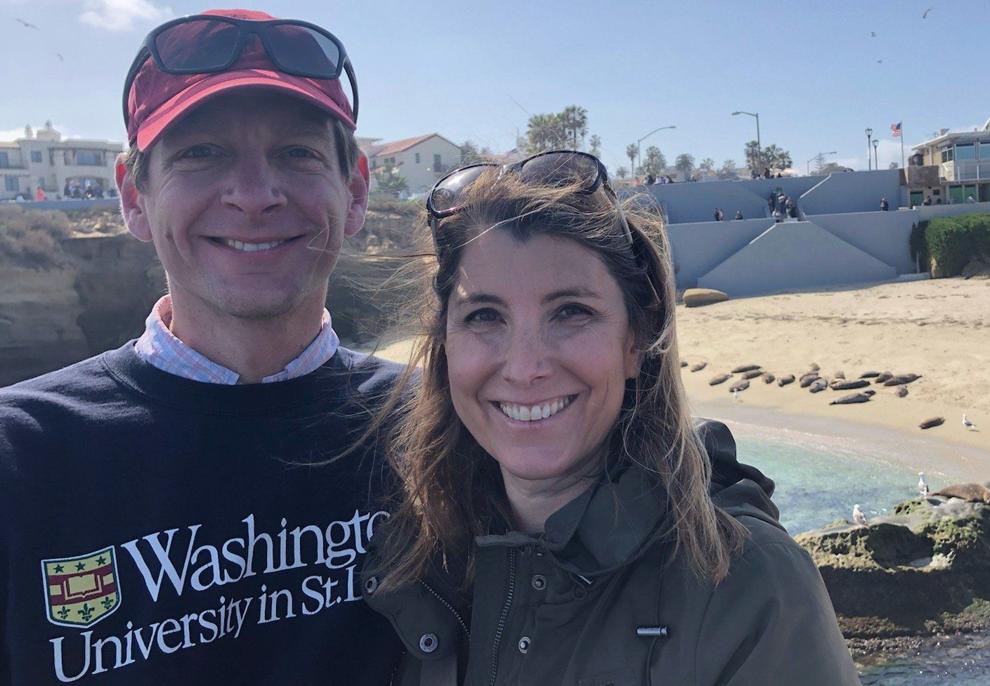 "We hit our favorite highlights, went and saw the old haunts," Davis said.
He ticked off an itinerary that included hiking at Torrey Pines Reserve, checking out tide pools at Cabrillo National Seashore, getting some surfing lessons for the kids and stopping by Belmont Park and the Midway Museum.
And they enjoyed some of their old favorite meals: breakfast burritos at Kono's in Pacific Beach, fish tacos at Mitch's in Point Loma.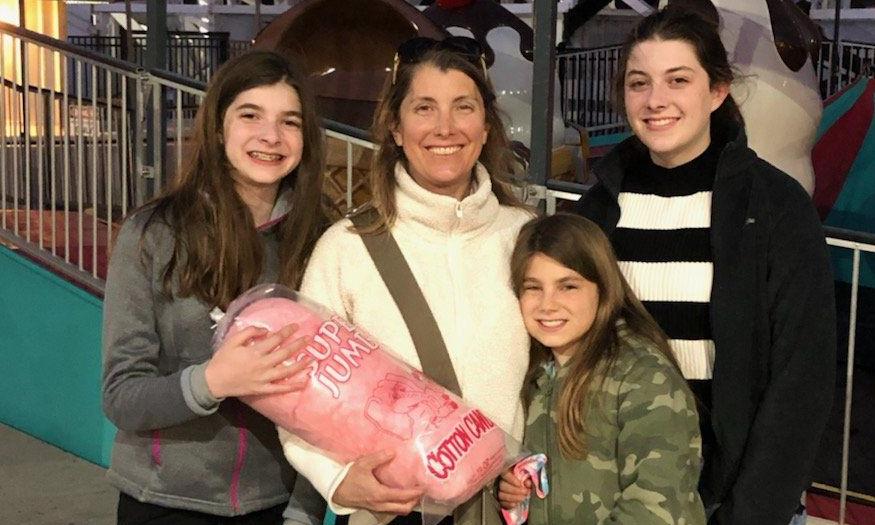 "So on our last day, a Friday, we thought we'd go to San Diego harbor and take a three-hour whale tour," he said. "It was great. We saw a whale and some dolphins."
But the day's mood turned on a dime as the eight-passenger whale boat returned to shore.
The captain of the boat noticed "something looked wrong" with a nearby vessel that had three passengers who looked to be college age, Davis said.
As the captain drew close enough to ask if there was a problem, Davis saw three others in the water trying to get back on the boat.
And as they pulled out the third person, Davis saw there was "a big problem."
"His leg had been mostly amputated at the knee. It was flopping up against the boat and hanging on by a thread of flesh," said Davis, who noticed blood gushing from the wound.
"His leg was never going to be saved because it was shredded," he said. "But I was afraid of him exsanguinating from having his popliteal artery severed."
The popliteal artery is an extension of the better-known femoral artery — and "exsanguinating" is what doctors call "bleeding to death."
Davis jumped onto the distressed boat and quickly assessed that the five other "totally in shock" passengers would be of little help. He also could not see any rope handy to form a tourniquet.
"I was wearing this cheap webbed belt and I pulled it off, wrapped it around his leg mid-thigh and cranked down on it hard to stop the bleeding," Davis said.
The flow stopped and one of the young boaters motored the craft back to shore, where an ambulance and police waited.
"We worked for about five minutes on the boat, then it took about 15 minutes to get to shore," Davis said. On dry land, paramedics put two standard tourniquets on the victim's leg and rushed him to a hospital.
It appeared that the three boaters seen in the water were somehow thrown from the craft, Davis said, but it wasn't clear what happened. Police investigators were not available to explain the events.
The Davises decided that the remaining part of their last vacation day would be used to decompress, and debrief their children, Chloe, 15, Alexa, 13, and Piper, 10.
"I knew my kids have never seen anything like that in their entire lives," he said.
"We had some small things planned but we canceled them. We just sat and had some Cokes and a couple of bags of chips and talked about it," he said.
But for all of the life-and-death drama, the emergency room veteran took it in stride. "That's what my days are like," he said.
"It's just not supposed to happen when you're on vacation."