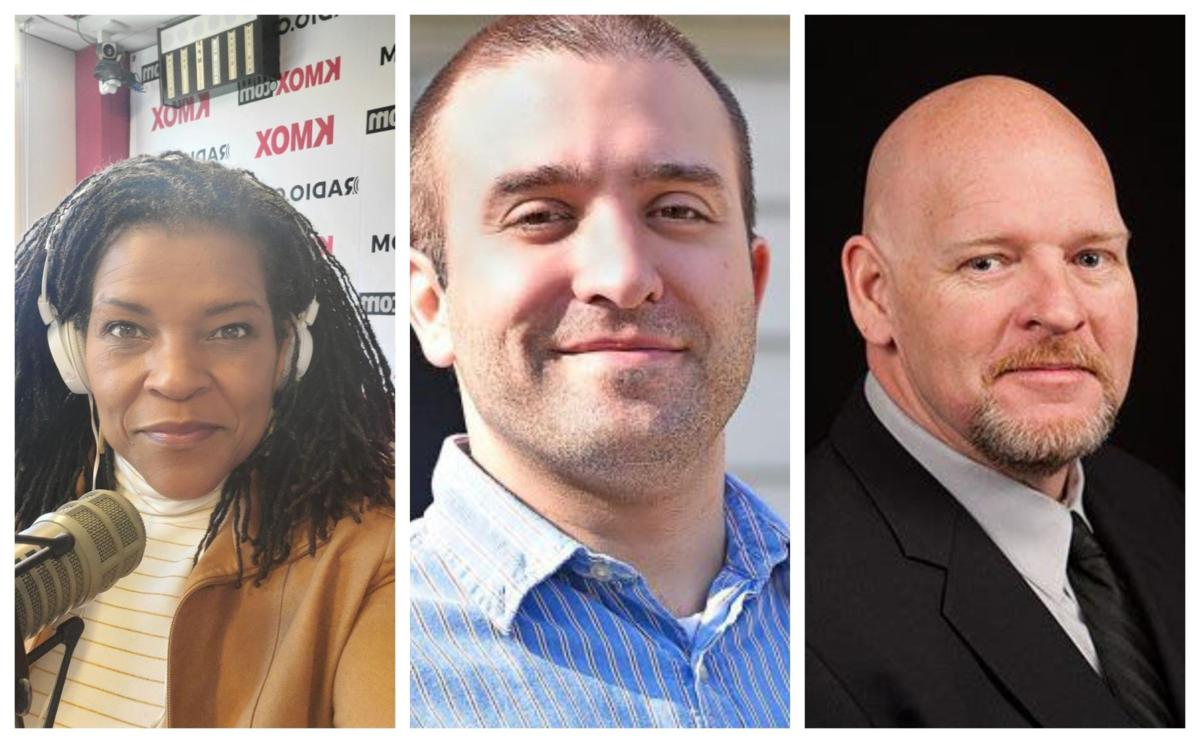 A two-month search, which began at KMOX Radio when Rush Limbaugh died, has ended — right inside the station's studios.
Starting May 3, Limbaugh's time slot will be filled by KMOX (1120 AM) staffers Carol Daniel, Ryan Wrecker and Bo Matthews.
The new show, "St. Louis Talks," will air weekdays from 11 a.m. to 2 p.m.
"Now is the time to expand our local content," said Becky Domyan, general manager of KMOX and five other local stations owned by Audacy, formerly Entercom Communications.
Domyan said the show's local origin will allow KMOX "to report and react on local, regional and national topics that affect our community."
Daniel said she wants to give listeners "stories about the people, places and things in the region we all love, but want so much more out of."
Wrecker has been at the station for four years as host of Overnight America, which airs from 8 p.m. to midnight.
Steve Moore, KMOX program director, said that after May 3, a rotating set of part-time hosts already working at the station will fill in on Overnight America.
"With Cardinal baseball on, we end up only having one, maybe two, shows a week," Moore said. "So we'll give some people here a chance to do some hosting and then take a look at it when the baseball season is over."
Mathews has been on STL radio since 1988, coming to town initially as a country-music DJ. He has been working part-time at KMOX since 2019 as a fill-in and weekend host.
The naming of the new trio completes a move away from a conservative tone that the station began picking up when it started airing Limbaugh's show in 1994.
The first sign of that move came in early March, when former KMOX show host Mark Reardon was moved to KFTK (97.1 FM), also owned by Audacy and one of STL's most conservative stations.
Reardon, who came to KMOX in 2008, immediately followed Limbaugh's show with his own local 2-6 p.m. show. He normally embraced a conservative political viewpoint.
To replace Reardon, KMOX brought in longtime KFTK host Dave Glover to take over Reardon's slot.
Earlier this month, the P-D's Dan Caesar reported that that KMOX also had talked with local talk show fixture Tim McKernan of KFNS (590 AM) about taking over the Limbaugh slot.
In picking the local trio, KMOX also passed on signing deals with nationally syndicated, and conservative, hosts vying to replace Limbaugh. Most often mentioned as possibles were former STLer Dana Loesch and podcaster Dan Bongino.