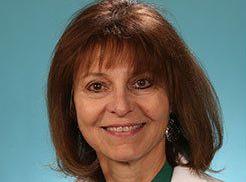 The award, in its 25th year, comes from the National Multiple Sclerosis Society and the American Academy of Neurology. Along with the award, Cross received $15,000.
Cross transformed the field of MS research when she discovered that immune cells, known as "B cells," play a critical role in the disease, a statement said. Her findings directly challenged the thinking of the time.
She also has pioneered new imaging techniques to track and measure MS nerve damage, and has explored the benefits of calorie restriction for reducing symptoms.