Last week, Gordon received the George M. Kober Medal from the Association of American Physicians in recognition of his outstanding contributions to medical research.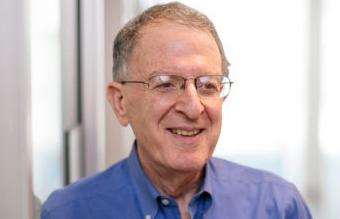 Created in 1929, the Kober Medal is the highest honor given by the physicians' group.
And if resumé-building is required to win a Nobel Prize, Gordon's curriculum vitae should be perched right at the top of the pile.
The Kober Medal has been given to 13 Nobel laureates. And it's just the latest in Gordon's recent string of accolades:
• In 2019, Gordon was awarded the Frontiers of Knowledge Award from the BBVA Foundation. Three previous winners have gone on to win the Nobel Prize.
• In 2018, The Royal Society awarded Gordon the Copley Medal, the most prestigious scientific award in the United Kingdom. The award has been given to 52 winners of the Nobel Prize.
"Jeffrey Gordon has revolutionized our ability to study the gut microbiome," said Dr. David H. Perlmutter, dean of Washington University's medical school. "His discoveries have profound implications for the health of the public on a global scale."