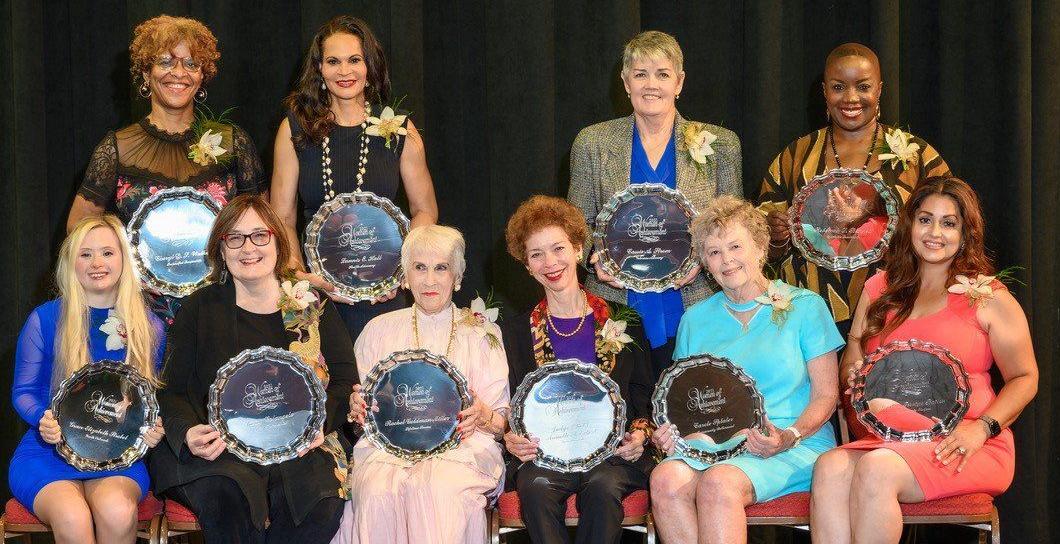 When setting your television viewing schedule, take note that the 2021 Women of Achievement ceremony will be aired at 7 p.m. Monday on KETC (Channel 9).
Because of Covid-19 concerns, the traditional spring gala was canceled and the event was recorded for broadcasting at a later, then-undetermined, date.
The honorees this year are: Lourdes Trevino Bailon, community welfare, and wife of Post-Dispatch editor Gilbert Bailon; Rebeccah L. Bennett, equitable leadership; Susan Colangelo, social justice artist; Annette L. Eckert, teen advocate; Dr. Lannis E. Hall, health advocacy; Rachel Goldman Miller, lifetime service; Carole Splater, community betterment; Grace Elizabeth Strobel, youth outreach; Cassie A. Strom, veterans advocacy; and Cheryl D. S. Walker, impactful leadership.
KMOX (1120 AM) host Carol Daniel serves as emcee for the event.