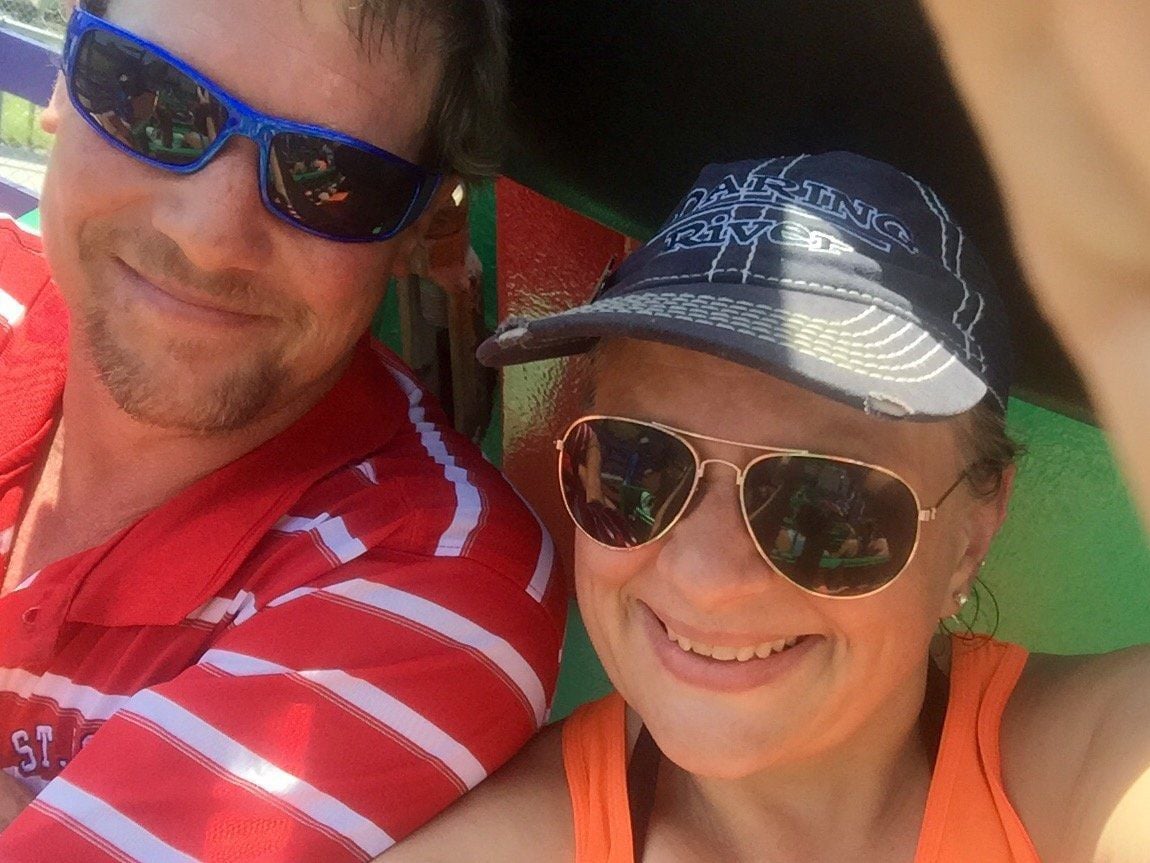 Rob Hopple isn't in jail because of the awful thing he is accused of doing.
He's in jail because he's poor.
That's the way things work in St. Francois County, about an hour south of St. Louis, where Judge Sandra Martinez and Prosecuting Attorney Jerrod Mahurin often work together to treat the criminal justice system like a cash machine for the county.
At least twice in recent years, the Missouri Supreme Court has overturned harsh sentences issued by Martinez after she sent people to prison solely because they couldn't afford to pay the ever-increasing court costs required as part of their probation.
After I wrote about a third such case earlier this year, Kristen Brown emailed me.
She and Hopple grew up in De Soto together and have been domestic partners now for more than 20 years. Brown, 50, is a substitute teacher who also works for the state parks system in the summer teaching nature classes. Hopple, who spent his 47th birthday in the St. Francois County Jail, is a carpenter.
"The officials within the county systematically prey upon not only the poor," Brown wrote me. "They need to be held accountable. I know now, it's not just Rob."
Hopple's problems with the law started Oct. 24, 2015.
That night, the couple's daughter, who was 12 at the time, had a friend, who was 11, spend the night at the family's Bonne Terre home. Some time after midnight, the girl called her parents to come take her home. Brown and Hopple didn't think much of it. She had spent the night before and sometimes ended up bickering with their daughter.
The next day, police and a social worker knocked on their door.
The girl had told her parents that Hopple had exposed himself to her that night.
Hopple, who has no criminal record, was removed from the home. Children's services investigated.
Brown, who was in the home that night, wasn't surprised. She said she was convinced nothing had happened.
She remembers being in the car when the couple's attorney called with the news.
"We thought we had won," she says.
Instead, their nightmare was just beginning.
Mahurin ignored the board's finding and took the case to a grand jury.
In November, despite state investigators finding no crime had occurred, Hopple was indicted on a class D felony of sexual misconduct involving a child. He was arrested and bonded out of jail. Hopple had to pay for an ankle monitor while he was free.
Hopple lost a construction job because of the criminal charge. He fell behind in payments to his attorney and his GPS monitor.
Martinez set a trial date for April, but Mahurin sought a delay. Hopple's ankle monitor was shut off for lack of payment. He went to another company and got a new one put on that cost less. On the day in May when he showed up in court wearing two ankle monitors, one working, one not, Martinez sent him to jail for letting the first one get turned off. There would be no bail.
He's been there ever since.
His attorney, Melissa Featherston, filed a motion for a modification of bond reductions, pointing out the state neglect board's findings. She included a letter from Hopple's employer, who wants him back at work. Martinez didn't budge.
A June trial date came and went. And July. The trial was set again for Sept. 4. Mahurin again sought a continuance. Brown emailed me that day.
"These people are absolutely destroying our lives," she wrote. "I have never felt so helpless."
Brown is convinced Mahurin knows he can't win the case. The prosecutor didn't return phone calls or emails seeking comment for this column. Brown says he is just keeping Hopple in jail, with Martinez's help, to increase the court costs that he'll eventually have to pay if he is released and the case is dropped, probably after the November election.
"They are so used to getting away with everything down here," Brown says. "Nobody ever comes forward. They're always afraid. I'm afraid."
Lately, though, people are finding their voices.
In August, Crystal City resident Kristy Cunningham filed a civil lawsuit against Mahurin, accusing him of "abuse of process" and "intentional, malicious, unjustified, and outrageous" behavior for allegedly having an affair with a woman whom Mahurin accused Cunningham of stalking. She is seeking more than $1 million in damages.
That lawsuit was filed a couple of weeks after the Riverfront Times outlined the massive dysfunction in Mahurin's office, including multiple allegations of sexual harassment. A Farmington police officer posted letters on Facebook in which Mahurin threatened his career. The officer called the prosecutor "morally bankrupt."
Last week, Missouri Auditor Nicole Galloway launched an audit of Mahurin's office.
Brown is hopeful that an outside look will bring more justice to St. Francois County, and that Mahurin and Martinez eventually will be forced to release Hopple from jail.
"This will keep going on forever if people don't talk," she says. "This is a mess. I've never seen anything like it in my life."