Nikki Brown didn't plan on being a civil rights activist.
"My parents walked out of school so I didn't have to," she says.
Brown grew up in East St. Louis, and for the past 10 years she's been an officer with the St. Louis County Police Department. Sunday was her last day in the department. She's joining another department because after years of seeking support for changing a culture of racial and sexual bias — particularly at the county's police academy — she's had enough.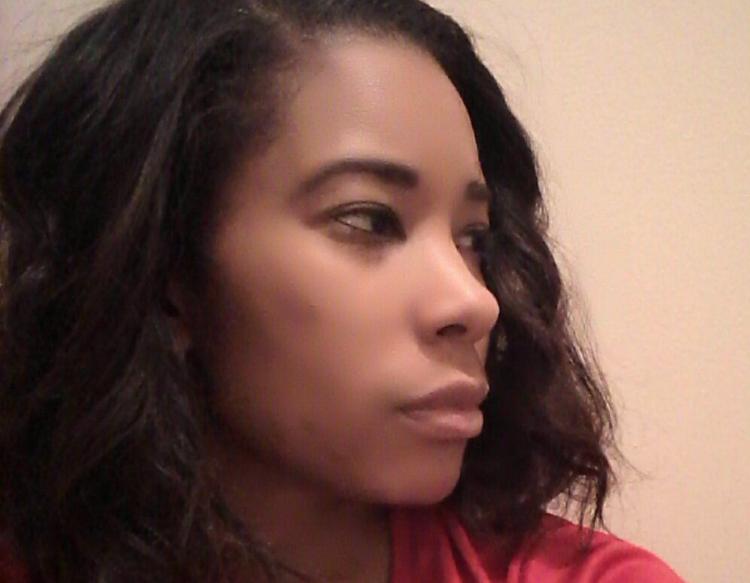 After complaining about racist and sexist comments through the chain of command a couple of years ago, Brown said she started to become isolated by the department. She couldn't get into the training classes she needed. Despite excellent reviews she couldn't get promoted. Eventually, she filed an equal employment opportunity complaint with the Missouri Human Rights Commission. She's received a "right to sue" letter from the commission.
Brown doesn't want to file a lawsuit. She wants to see the department change.
"If you don't even admit you have a problem with the culture," she says, "you're not ever going to get better."
For Brown, the problems started in October 2015 after she was assigned to the police academy. According to her complaint, she was denied access to the training she needed to teach some of the classes she was assigned. A colleague loudly talked of "skinning coons" and made off-color comments about Michael Brown, the teen who was fatally shot by a white Ferguson police officer on Aug. 9, 2014.
Brown says she took her complaints up the chain of command, but nothing happened. During much of her time at the academy she was the only black instructor, and one of only two women. Recruits would tell her, she said, of other instructors bad-mouthing her and telling recruits they didn't have to listen to her.
In December of 2017, she wrote a letter to Chief Jon Belmar to outline the issues. That month, the department's Bureau of Professional Services, or internal affairs division, began an investigation.
It is ongoing, says Sgt. Shawn McGuire, a department spokesman.
Brown is leaving at a time that the department's issues with race are attracting attention.
This summer, the Ethical Society of Police, an association that was founded in 1972 to battle discrimination in the St. Louis Metropolitan Police Department, expanded to cover St. Louis County police officers as well.
Brown's lament is that none of this should be happening.
Her experience since she criticized her colleagues has been similar to many other officers who have raised a voice of dissent, be they black or white.
Dan O'Neil. Keith Wildhaber. Jennifer Williams.
Each brought complaints about some sort of inappropriate or unprofessional behavior through the chain of command and was later punished or retaliated against in some fashion.
"Anybody who tries to stand up against them gets crushed," says O'Neil.
For Brown, she found that once she sought to improve her working environment, things were never the same. She was left out of meetings. People stopped talking to her. She couldn't access teaching materials.
At least one other instructor saw what was happening:
"I had not seen this type of treatment during my term at the academy," wrote the instructor in a statement to investigators obtained by the Post-Dispatch. "Nikki Brown was treated in a manner unlike others before her."
Now she's gone, on to another department, but speaking her mind on the way out, hoping St. Louis County can learn from its mistakes so that some of the young recruits she helped mentor don't find themselves in the same position Brown does 10 years into their careers.
"I did what I was supposed to do and found myself in the penalty box," Brown says. "It's not the 1960s. Why am I still fighting some of the same battles as my parents?"