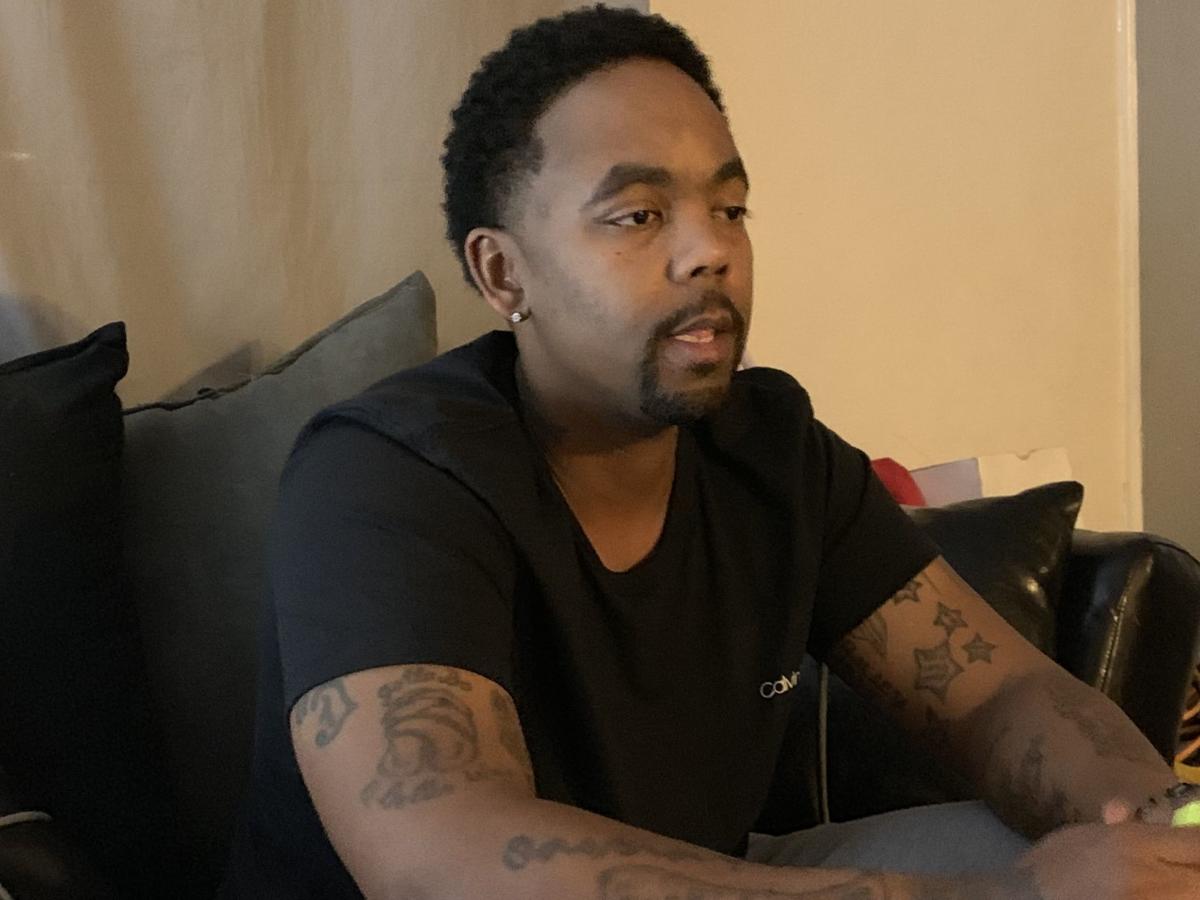 When Dimetrious Woods wants to taste his freedom, he eats ice cream.
Or he gets in his car and drives. Woods will look for an intersection, any intersection, that offers him a choice. Left. Right. It doesn't matter. As long as he gets to choose.
In truth — and this is something Woods thinks about every single day — his freedom lies in the hands of the Missouri Supreme Court. He waits on the decision of seven jurists in black robes, who hold court not far from the prison that used to be his home. Meanwhile, he is living in his grown son's house a stone's throw from Ritenour High School, near his old stomping grounds in Breckenridge Hills.
At issue for the court is whether a change in state law that happened after he was convicted can be applied to him.
Woods — who fully admits his crime — was sentenced in 2007 to 25 years in prison with no possibility of parole. But in 2014, state lawmakers passed a wide-ranging rewrite of the criminal code that was intended, in part, to reduce disparate sentences.
Having already become a library rat during his time in prison, Woods got to work. He researched the law, which stemmed from Senate Bill 491. He found legal precedent that changes to parole could be applied retroactively, even if a change that reduced a sentence to the underlying crime could not. Woods, a natural entrepreneur, put on his jailhouse lawyer hat and wrote the legal brief that would ultimately set him free.
In 2017, just a couple of months after the new law took effect, Woods sent his legal brief to Kansas City attorney Kent Gipson who filed it. In May of that year, Cole County Circuit Court Judge Daniel Green agreed with Woods that the new law entitled him to a parole hearing.
That hearing took place a year ago this month. Woods nailed it.
"I've grown up so much," he says. In prison, Woods completed a long-term drug treatment program. He committed to his children — whom he says he raised in the visitor's room — that he would be a changed man. "I was a drug dealer as a kid," Woods says. "It's all I knew. That was a way of life for me."
But in prison, something clicked. He became, he says, "a new person."
That's what he told the parole board. They believed him and set him free.
So since March 23 of last year, he's been a free man. He came home to St. Louis County, where he works at his mother's car dealership in Ferguson. He spends time with his kids, and his grandson.
That's because former Missouri Attorney General Josh Hawley, while he was running for the U.S. Senate, appealed Green's ruling. And last week, the Court of Appeals, Western District, agreed with Hawley, saying in a 2-1 decision that the change to Missouri law could not be applied to Woods nor other previously convicted defendants like him.
In a somewhat unusual decision, the appeals court didn't send the case back to Green, but kicked it up directly to the Missouri Supreme Court. That's likely because the presiding judge of the Western District, Judge Alok Ahuja, said his colleagues got the law wrong.
"The General Assembly has chosen to remove the prohibition on parole for persons convicted of non-violent drug offenses like the one Woods committed," Ahuja wrote in his dissent. "We should fully implement this legislative decision by recognizing that all persons convicted of the relevant offenses are now parole-eligible, whether their offenses occurred before or after 2017."
In his dissent, Ahuja referred to the "rule of lenity," a judicial doctrine that says if there is ambiguity in a case involving interpretation of a criminal statute, then the case should be resolved in favor of defendants if it doesn't conflict with legislative intent.
In other words, the tie goes to the runner, Woods says, and in this case, he should be standing on the first base of freedom.
Former state Sen. Jolie Justus, a Kansas City Democrat, said lawmakers knew exactly what they were doing when they got rid of the provision of law that didn't allow any parole in nonviolent drug cases.
"We intentionally removed that ban on parole," said Justus, a lawyer who was the bill's sponsor.
The bill was put together after years of work among the legal community. In fact, two Supreme Court justices, Ray Price and Patricia Breckenridge, urged lawmakers to pass the changes to the criminal code in their annual addresses to the Legislature.
"The result in circuit court is certainly not in conflict with the intent of the legislation," said former state Rep. Chris Kelly, also a former judge.
He represented an area where Woods used to live, and where Woods had a window-tinting business in Columbia, right across the street from Walt's Bike Shop.
He's an entrepreneur by heart, Woods says, and he'd like to get back to work, this time on the right side of the law.
"I can't go back to prison," Woods says. "It's a nightmare. It's death on earth."
From City Hall to the Capitol, metro columnist Tony Messenger shines light on what public officials are doing, tells stories of the disaffected, and brings voice to the issues that matter.