Messenger: After long battle to change Missouri law, hair-braiders still being blocked by state
Shamed Dogan remembers the stark divide in the House hearing room earlier this year when he was trying to pass a bill that would remove onerous and expensive regulations from those who practice the art of African-style hair braiding.
On one side were mostly black women, many of them immigrants, who want to start their own businesses braiding, weaving and twisting hair into various styles without the use of dyes, chemicals or heat.
On the other side were mostly white women, owners of cosmetology schools, that charge thousands of dollars for more than 1,000 hours of education the state was requiring before hair-braiders could practice legally, even though the schools don't actually teach anything about hair braiding.
The room perfectly painted a picture of the issue, says Dogan, a Republican state representative from Ballwin.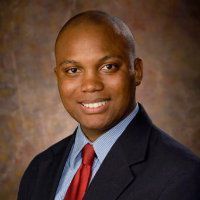 For four years he had been unsuccessful in trying to decrease regulations on hair-braiders, as had other black politicians before him, including Democratic state Sen. Jamilah Nasheed.
It's an issue in which race and money intertwine.
But this year, Dogan's bill passed with wide, bipartisan support. It was signed by the governor.
This week, Dogan found out the cosmetology cartel was still standing in the way, and Attorney General Josh Hawley appears to be giving them cover.
The new law says that hair-braiders can become registered with the state by paying a $20 fee. They are required to watch a four- to six-hour video about infection control and diseases of the scalp. But the Board of Cosmetology and Barber Examiners — which is controlled by industry appointments — has refused to make the video.
"That just seems ridiculous," Dogan says. "We provided ample funding in the budget."
The board's refusal to produce the video is having a ripple effect that could land before the U.S. Supreme Court. In 2014, lawyers Dan Alban of the Virginia-based nonprofit Institute for Justice and Jerry Hunter of Bryan Cave in St. Louis filed a lawsuit in federal court on behalf of two local hair-braiders, Tameka Stigers of St. Louis and Ndioba Niang of Florissant. The lawsuit seeks to declare Missouri's cosmetology and barber licensing laws unconstitutional because they, in effect, block hair-braiders from the profession of their choice.
Similar lawsuits had been successful in several other states.
But Missouri's law was upheld.
After two appeals, that lawsuit was scheduled to be considered by the U.S. Supreme Court later this year, but because the Legislature changed the law, Alban was prepared to ask the court to declare the lawsuit moot.
"The law they sued under has changed," he says.
He found out this week, however, that Hawley's office doesn't see things the same way, in part because the Board of Cosmetology is refusing to prepare to carry out the new law.
"It is completely crazy," Alban says. The board is "in complete defiance of what the Legislature did. It's quite shocking to me."
Mary Compton, a spokeswoman for Hawley, says the attorney general supports the new law and "encourages the board to implement it promptly." But until that happens, Hawley has to defend the old law, she says.
"Until the Board of Cosmetology implements the new law," Compton said in a statement, "the plaintiffs' challenge to the old law is not moot and the attorney general's office is obligated to defend it."
Alban says he believes Hawley — who on Tuesday won the Republican nomination for U.S. Senate — has "an obligation to enforce the law."
The situation leaves businesswomen like Stigers in limbo — and a certain amount of fear.
Before she sued, the cosmetology board had investigated or brought legal action against 18 separate hair-braiders for operating without proper licensing.
Now, Stigers fears she won't be able to get licensed come Aug. 28, because the Board of Cosmetology isn't prepared to implement the new law. Meanwhile, the attorney general is still defending the old law.
"It's very disheartening," Stigers says.
She operates a hair-braiding business on Delmar Boulevard called Locs of Glory. A few weeks ago, she called the cosmetology board to find out if it was prepared to implement the new law on Aug. 28 when it goes into effect. She hoped to be among the first to become properly licensed, but she was told the new law was under review.
A spokesman for Gov. Mike Parson said the governor also is supportive of the new law and is "evaluating the board and considering appointments."
"We're creating this lane," Stigers says of her fellow African-American businesswomen, "and there's so much opposition. It's like they're telling us, 'You thought you won, but we're going to get the last laugh.'"