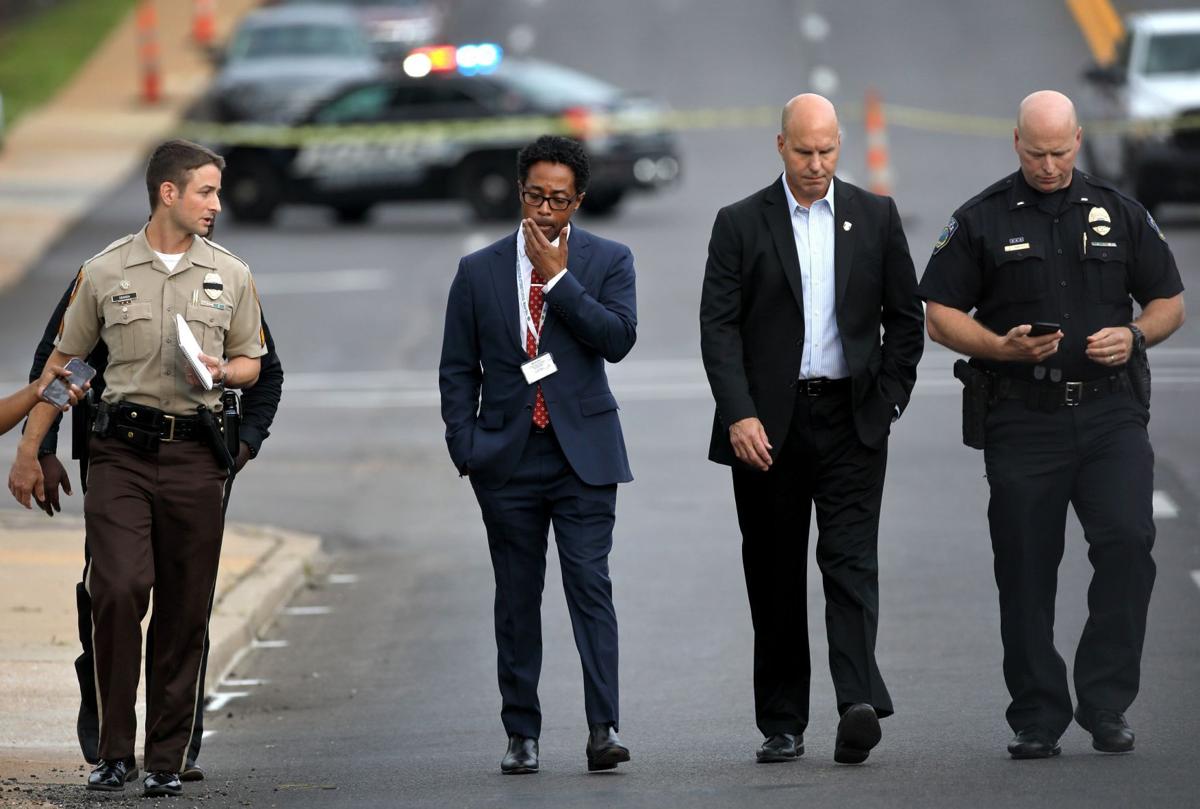 Stop me if you've heard this one before.
A judge, a former prosecutor and an investigator walk into a bar …
How many former employees of the prosecutor's office does it take to write a letter to the editor?
Ed Magee says the answer is one, which isn't much of a punch line, but it tells a story. Last week, Magee, a former top assistant to former St. Louis County Prosecuting Attorney Bob McCulloch, wrote a letter to the editor criticizing the man who knocked McCulloch off his throne, Wesley Bell.
The letter criticized the length of time it took Bell to determine that no charges would be filed in the fatal shooting of Terry Tillman by a Richmond Heights police officer. The shooting, which came after a chase that started at the St. Louis Galleria, was in August 2019. After a lengthy investigation, Bell announced the decision earlier this month, releasing some videos and a 127-page police report to the public.
Bell doesn't think much of Magee's letter, calling it "uninformed" and "inaccurate."
Richmond Heights police Chief Gerry Rohr, whose employee was under investigation, sides with Bell. "I think there's a lot of integrity in what Mr. Bell did," Rohr told me. "It would have been easy for Mr. Bell to just forward the case to the grand jury. I can accept the fact that he reviewed it, and reviewed it again, and reviewed it again."
Indeed, that's what the election between Bell and McCulloch was about in 2018. Bell promised more public accountability in police shooting cases after widespread criticism of McCulloch's handling of the fatal shooting of Michael Brown in Ferguson in 2014. Bell is on the leading edge of a national trend of new "progressive" prosecutors who have changed how the offices are managed, including investigating old cases of prosecutorial misconduct and actively seeking the release of men and women who have been wrongfully prosecuted.
Such changes aren't viewed very positively by the traditional "law-and-order" crowd. Witness the immediate difficulties in Los Angeles, as new District Attorney George Gascón faces a revolt from the prosecutors on his staff before he even carries out the reforms that got him elected. The story is the same in Philadelphia, where St. Louis native Larry Krasner has faced the sort of push back that Bell and St. Louis Circuit Attorney Kim Gardner have received from former prosecutors, police unions and some judges.
It's not Magee's criticism that so much bothered Bell. That's fair game, and one man's opinion is just that. It's what came next. The morning Magee's letter appeared in the Post-Dispatch, he sent an email to McCulloch and several of his former colleagues, attaching a longer version of the letter he submitted. "You're limited to 250 words," Magee wrote his friends. "So I had to cut a lot."
On the email string was one of Bell's employees, investigator Jim Maier, an employee in the St. Louis County Counselor's office, John Evans, and St. Louis County Circuit Judge Dean Waldemer. Bell knows this because Magee sent him the same longer version of the letter, including the email string with his friends.
That raised the question in Bell's office as to whether one of his employees, and a sitting county judge, had collaborated with Magee on the political missive masquerading as a letter to the editor.
No way, says Magee. "Nobody worked on that letter but me," he told me. "They had absolutely nothing to do with it."
Meier told me the same thing in an email. So did Judge Waldemer. I take them all at their word.
But Waldemer's version of how he ended up on that email string doesn't quite match with Magee's story. "Unfortunately, like many others," Waldemer emailed me, "judges are frequently involuntarily included on email chains by friends and family." Magee told me Waldemer's inclusion on the email wasn't particularly involuntary, that Magee had sent the longer version of the letter to people, including Waldemer, who had first texted him after seeing it in the newspaper.
I followed up with Waldemer about this discrepancy and didn't hear back from him. But I did hear back from Magee. Without prompting from me, he said he went back and double checked his emails and texts. "After checking, I did not have any contact with Dean Waldemer relative to my letter," he said, on redirect, or rebuttal, or whatever word it is attorneys use when they question a witness who has given conflicting testimony.
Bell says he finds the collection of names on Magee's email string "curious," which seems an apt description. With apologies to my friends in the legal profession, the entire kerfuffle spurs thoughts of a bad lawyer joke.
What's the difference between a good lawyer and a bad lawyer? A bad lawyer makes your case drag on for years. A good lawyer makes it last even longer.