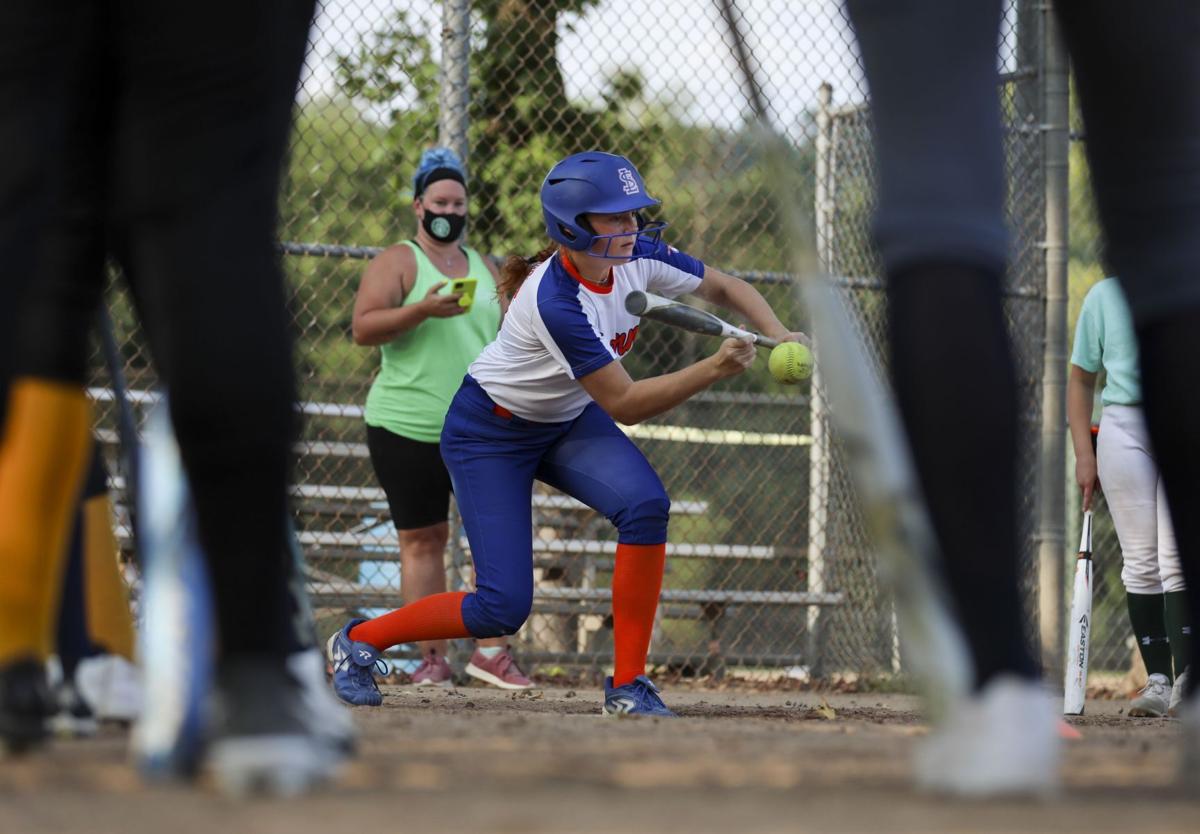 It's unfortunate that Bob Bigelow won't be around to write about what the coronavirus pandemic can teach us about youth sports.
My six children have all played youth sports, and I've coached several of their seasons. I've seen everything good about the way we handle youth sports in this country, and everything bad. I've tried, and often failed, to follow Bigelow's guidance on how parents can get out of our kids' way. His book highlights how the professionalization of youth sports has often damaged our children's ability to enjoy the most important part of youth sports.
I thought of Bigelow the other day while, of course, watching my daughter play volleyball. I was at home, in my recliner, livestreaming her club volleyball games on the television. That's what we do these days, if our kids are lucky enough to be able to play. We watch from home, or sitting in our cars in parking lots outside venues, streaming to phones or tablets or laptops.
It's not that bad, really. In fact, my wife was at the game (only one parent was allowed), and she texted me because she couldn't see the score. If you've watched youth volleyball, you know that is a constant problem. There are several old warehouses in the St. Louis area that have been turned into volleyball or other sporting facilities, where several courts are put together, and in the pre-COVID-times, we parents would cram into spaces in corners with our folding chairs trying to get the best angle we could to see the games. Kids who just finished playing the previous game man the score table in the middle of the court. Sometimes they are good at holding it up so all can see. Sometimes, not.
But in the era of livestreaming, we who are sitting in the comfort of our living rooms always know the score. The parent who mans the iPad that streams the game sits next to it, with another app running on their phone that keeps score. Then they hold the phone before the camera every couple of points so we can see what's happening.
It's one of the things that is actually a little better about youth sports in this strange era where we can't see our children play in person. That's what made me think about Bigelow, after my wife texted. He would suggest, I believe, that there is a lot to learn about youth sports during the past year.
The most challenging chapter of Bigelow's book, to me, at least, is one in which he tells parents that they should specifically skip at least one of their children's games every year. Here's why: We all know that kid, and those parents, who every time down the court, or after an at-bat in a baseball or softball game, the child turns to the stands to get the approval — or disapproval — of mom and dad.
No matter how hard we try to let the coaches coach, nearly all of us have done it. We coach from the stands. We consciously or subconsciously teach our children that the games are about our approval, not their enjoyment. Skip a game, Bigelow says. Give your child at least one game a year in which they know the game is just about them and their teammates. Let them figure it out.
In the past year, my children have played a lot of volleyball, baseball and basketball games. And they've done it without much parental interference from the stands. No coaching from mom and dad, no yelling at the referees, or, as is too often the case in youth sports, parents yelling at each other.
Maybe this isn't the worst thing in the world. Bigelow won't be around to study and write about this, but somebody should. Perhaps it will be my friend Douglas Abrams, the University of Missouri law professor who introduced me to Bigelow. Every year, Abrams publishes a dubious top 10 list of some of the worst things to have happened in youth sports. Perhaps this year, or next, he can turn that exercise on its head. In this year in which we just let the kids play, mostly without the interference of their parents, what are the things we can learn to make things better for the next generation?
Don't get me wrong: I miss seeing my kids play in person. But it hasn't all been bad sitting at home, knowing the score, and watching my daughter's joy from afar.