It's about 10 minutes by car between the Wentzville Assembly Center where General Motors makes pickups and vans, and the intersection where billionaire Stan Kroenke wants to build a new taxpayer-boosted retail development.
As I write this, workers from the United Auto Workers union are walking outside the GM plant carrying picket signs. They are on strike, seeking higher wages, better health care and fewer plant closures.
Some of them will likely take a portion of the $250 they make weekly in union strike pay and head west on Highway A, cross over Highway 61 where it becomes Wentzville Parkway, and spend some money at the Wentzville Crossroads shopping center. Maybe they'll get a burger at White Castle or a coffee at Starbucks. If Kroenke gets his way, some of their extra sales tax will end up in his pocket.
Kroenke is seeking $23 million in incentives to help him build his Wentzville Bend development at the intersection of William Dierberg Drive and Wentzville Parkway, and the Wentzville Board of Aldermen is trying to help him do it.
This is how America does business in the new Gilded Age.
Millionaires and billionaires pit cities, counties and states against each other in bidding wars for big-box stores, manufacturing plants and sports stadiums.
If you help us, we will build it, they whisper to compliant city councils and state legislatures, who ply them with taxpayer handouts.
The big question — and this is why union auto workers are picketing in the hot September sun while putting everything they have on the line — is this:
Does any of the money ever trickle down to the American working family?
"General Motors wouldn't have even survived if not for the American taxpayer," said Glenn Kage, president of the UAW's Local 2250.
He was talking about the $50 billion bailout of the Detroit-based auto giant in 2008 during the last recession, when taxpayers also bailed out Chrysler and Ford. The move saved more than a million automotive jobs at the time, and was backed by the UAW, which made concessions to keep plants open.
Nearly a decade later, President Donald Trump pitched his 2017 tax cut as the latest way to lure jobs back to American shores, from steelmakers to automotive plants.
"Don't move. Don't sell your house. ... We're going to get those jobs coming back," Trump famously told auto workers in Ohio.
But the jobs didn't come back.
Corporations and their owners received more than a $1 trillion windfall in the tax cut, but GM still closed the Lordstown, Ohio, plant. It planned a second plant opening in Mexico.
The promised manna from heaven never trickled down to American workers.
Such it is with most such corporate tax giveaways.
Eight years ago, the East-West Gateway Council of Governments traveled to St. Charles County to release a report on the use of tax incentives to fund retail developments in the St. Louis region. Little or no net regional growth occurred in 20 years as a result of shifting $2 billion in tax incentives to various developers like Kroenke, the report found.
"The problem from St. Charles County's standpoint, one municipality wins and another loses," then East-West Gateway executive director Maggie Hales said. "This has happened over and over again in St. Louis County. Today's winners are tomorrow's losers."
When it comes to tax cuts, incentives and government bailouts, it's not difficult to predict who the winners and losers will be.
If you happen into the Walmart at Wentzville Crossroads today, or the Chick-fil-A, or the Applebee's, take a few minutes and head east on the parkway. Stop and say hi to the striking auto workers.
They are the face of a broken American economy.
GM workers strike in Wentzville, across the nation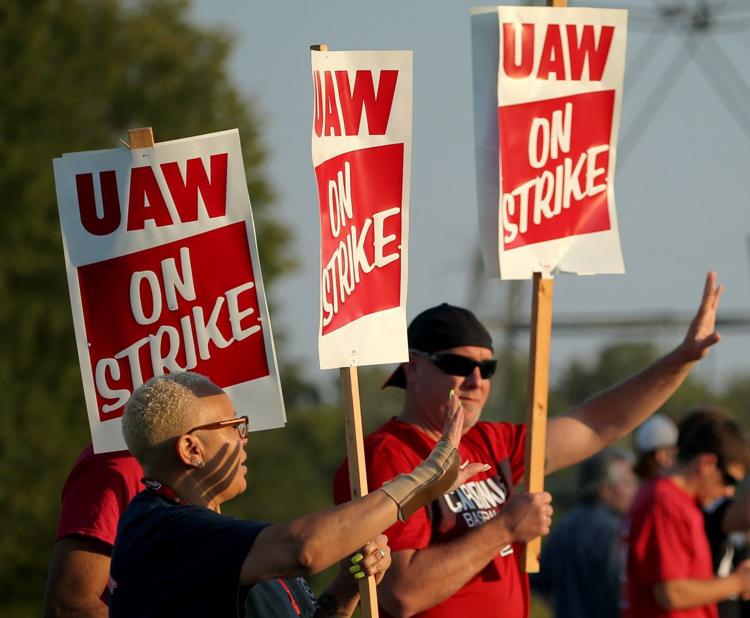 UAW workers strike in Wentzville, across the nation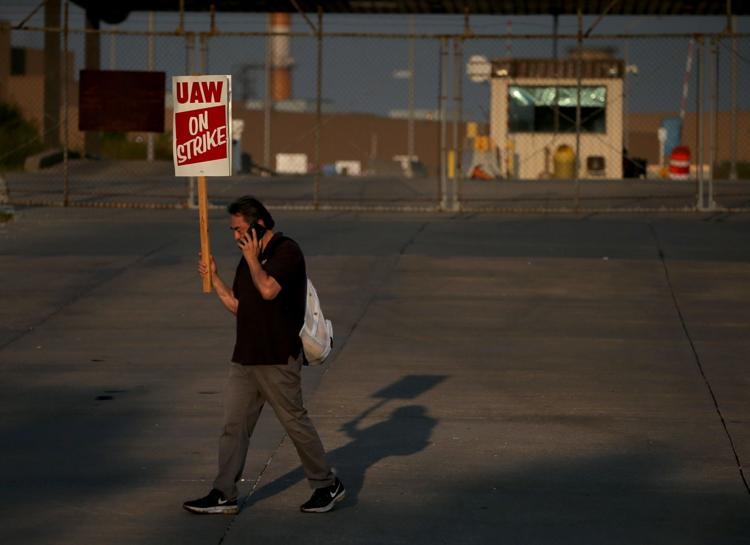 UAW workers strike in Wentzville, across the nation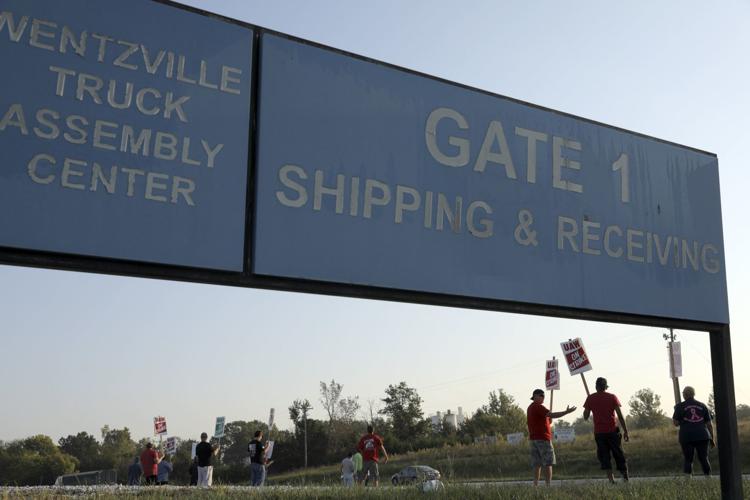 UAW workers strike in Wentzville, across the nation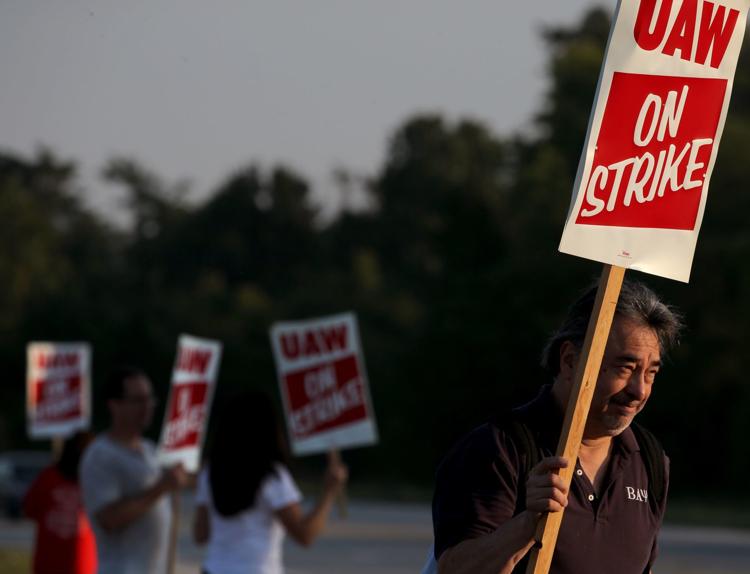 UAW workers strike in Wentzville, across the nation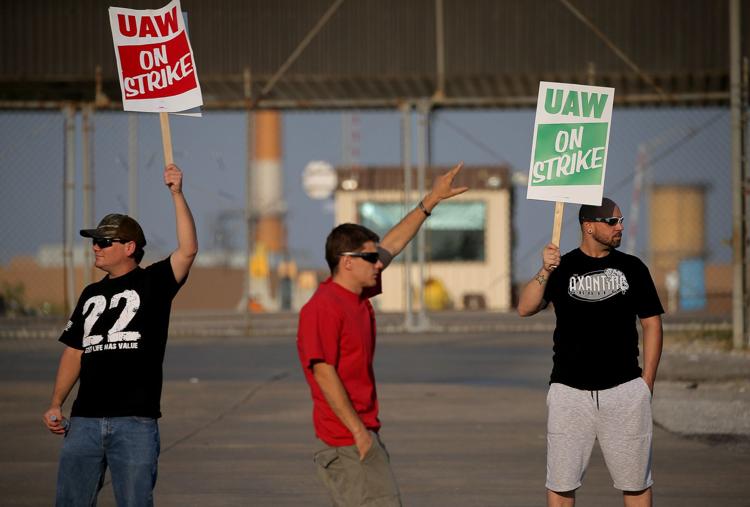 UAW workers strike in Wentzville, across the nation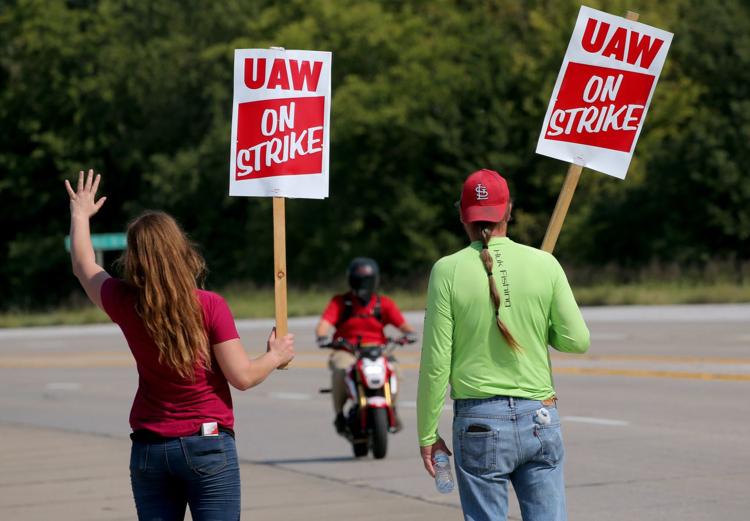 UAW workers strike in Wentzville, across the nation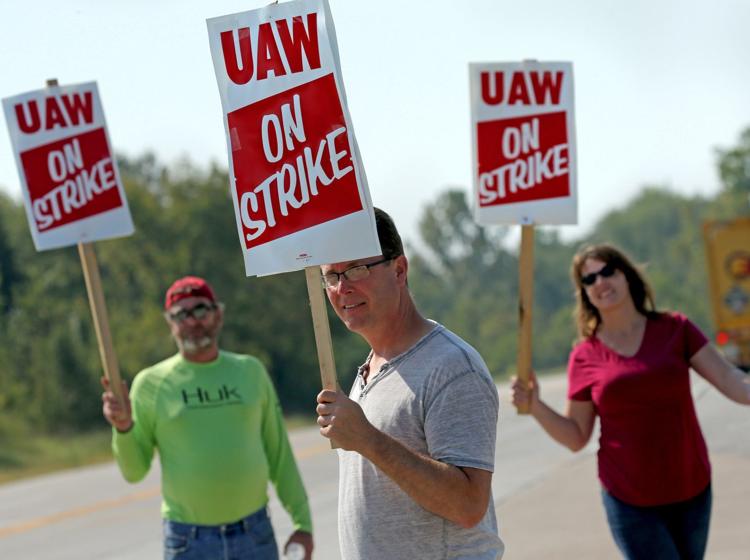 UAW workers strike in Wentzville, across the nation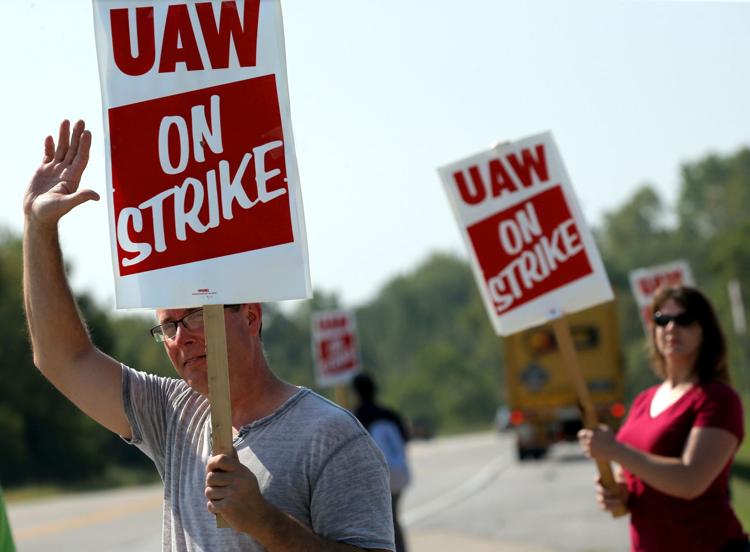 UAW workers strike in Wentzville, across the nation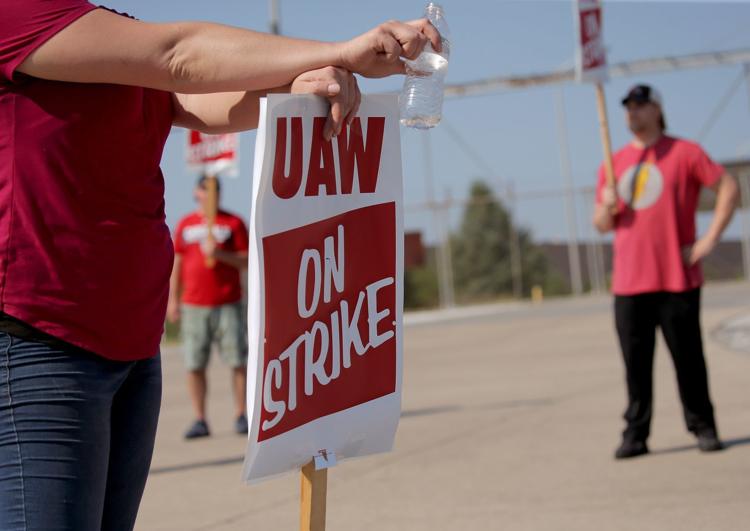 UAW workers strike in Wentzville, across the nation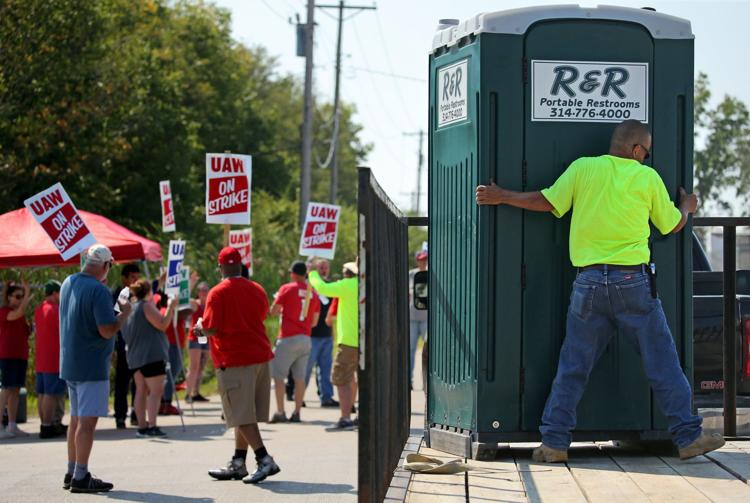 UAW workers strike in Wentzville, across the nation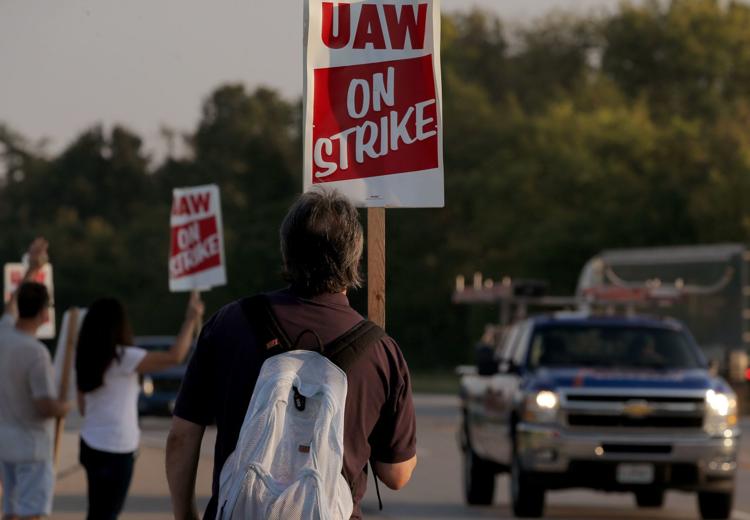 UAW workers strike in Wentzville, across the nation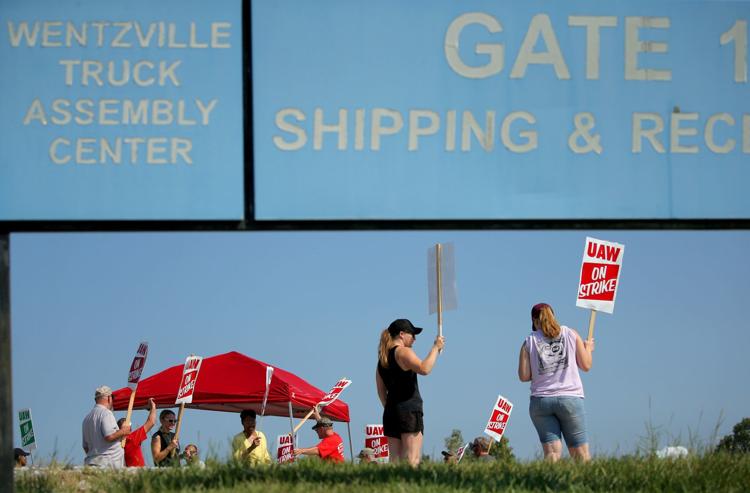 UAW workers strike in Wentzville, across the nation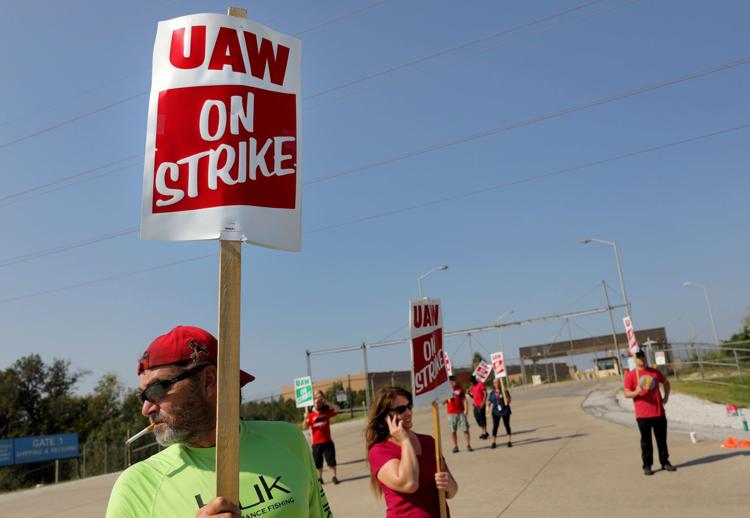 UAW workers strike in Wentzville, across the nation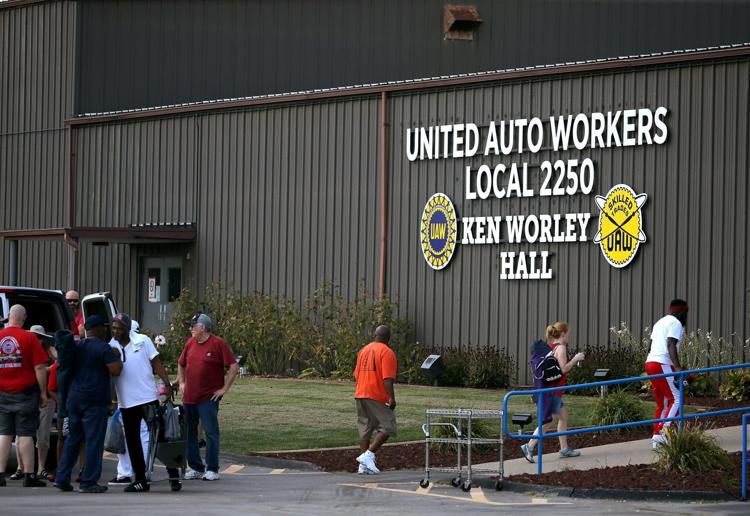 UAW workers strike in Wentzville, across the nation