He was about 100 miles north of Philadelphia, outside the State Correctional Institution in Mahanoy, where he had spent 22 years locked up for a crime he didn't commit.
The next morning, locked in the City Justice Center in St. Louis, Lamar Johnson was hoping for a similar fate. He'll have to wait.
In a first-floor courtroom around the corner from the jail, Circuit Judge Elizabeth Hogan threw up a roadblock to the attempt by Circuit Attorney Kimberly M. Gardner, the Midwest Innocence Project and defense attorney Lindsay Runnels, to set Johnson free.
"I've looked and I cannot find any case in Missouri that grants me the authority" to order Johnson a new trial, Hogan said in a brief hearing.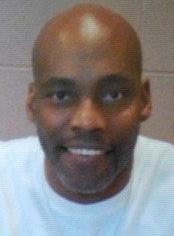 Johnson's mother, sisters and other relatives filled the fourth row of the courtroom, hoping for a glimpse of their loved one, who has spent 25 years behind bars for a crime the prosecuting attorney now says he didn't commit.
The similarities between Miller's murder case and Johnson's are remarkable.
In both cases, somebody else admitted years ago to being the shooter, and wrote letters apologizing for not speaking up earlier. In both cases there were serious questions about witness identification and actions of police and prosecutors that led to conviction.
In both cases, a Conviction Integrity Unit started by the local prosecutor investigated and ended up agreeing with defense attorneys that the defendant was innocent of the crime that stole his life with a prison sentence.
In both cases, judges stood in the way of freedom by citing procedural issues that make it difficult for Conviction Integrity Units to dispense justice decades after the civil rights of the wrongfully convicted were trampled upon.
Hogan threw up one obstacle before Thursday's hearing began. She decided, without a written order explaining her actions, that the attorney general should represent "the state" in the matter.
Runnels and Gardner both asked her to explain during the hearing, but Hogan refused to make a record of the hearing, and instead asked all the parties to submit written briefs on the case. In brief comments Hogan indicated that she believes Gardner has a conflict in bringing the case. What that conflict is won't be clear until Hogan enumerates her reason for appointing the attorney general to a case that has been handled from beginning to end by the circuit attorney's office.
Runnels says she doesn't believe Hogan has the authority to make such an appointment.
Authority. That's what the legal arguments are about in this case at the moment, not Johnson's freedom, nor his innocence.
The judge doesn't think she has the authority to order a new trial.
The defense and the prosecutor don't believe she has the authority to stand in the way of one.
This is the new battleground in criminal justice reform, as progressive prosecutors across the country seek to undo past harms while pro-status quo judges, police and tough-on-crime prosecutors stand in the way.
"It's disturbing," said Miriam Krinsky, founder and executive director of Fair and Just Prosecution, a national nonprofit that advises prosecutors on best practices and also advocates for criminal justice reform.
"Conviction Integrity Units commonly seek to correct past injustices that result from misconduct or violations from previous (and sometimes current) members of that office," Krinsky said. "It is unheard of to suggest that this creates a per se conflict that would require the office's removal. Indeed, if one looks at cases out of Brooklyn, offices in Texas and a host of other places, there are numerous exonerations where the integrity of the conviction was undermined by acts of prosecutors in those offices. It is the responsibility of the office — and the elected prosecutor — to investigate and correct those mistakes."
That's what Gardner told Hogan in court Thursday, and later at a news conference outside her office. The investigation by her Conviction Integrity Unit uncovered "clear, convincing and overwhelming evidence of Mr. Johnson's innocence," Gardner said. "I am compelled to correct this manifest injustice."
Last year, according to the National Registry of Exonerations, there were 44 Conviction Integrity Units in the country that obtained 58 exonerations of innocent men and women.
Gardner has one of the first such units in Missouri, and its first case is challenging a legal system grappling with its past failures.
Until she finds a judge, or panel of judges, willing to look at the evidence, Johnson remains behind bars, a prisoner of a broken system.