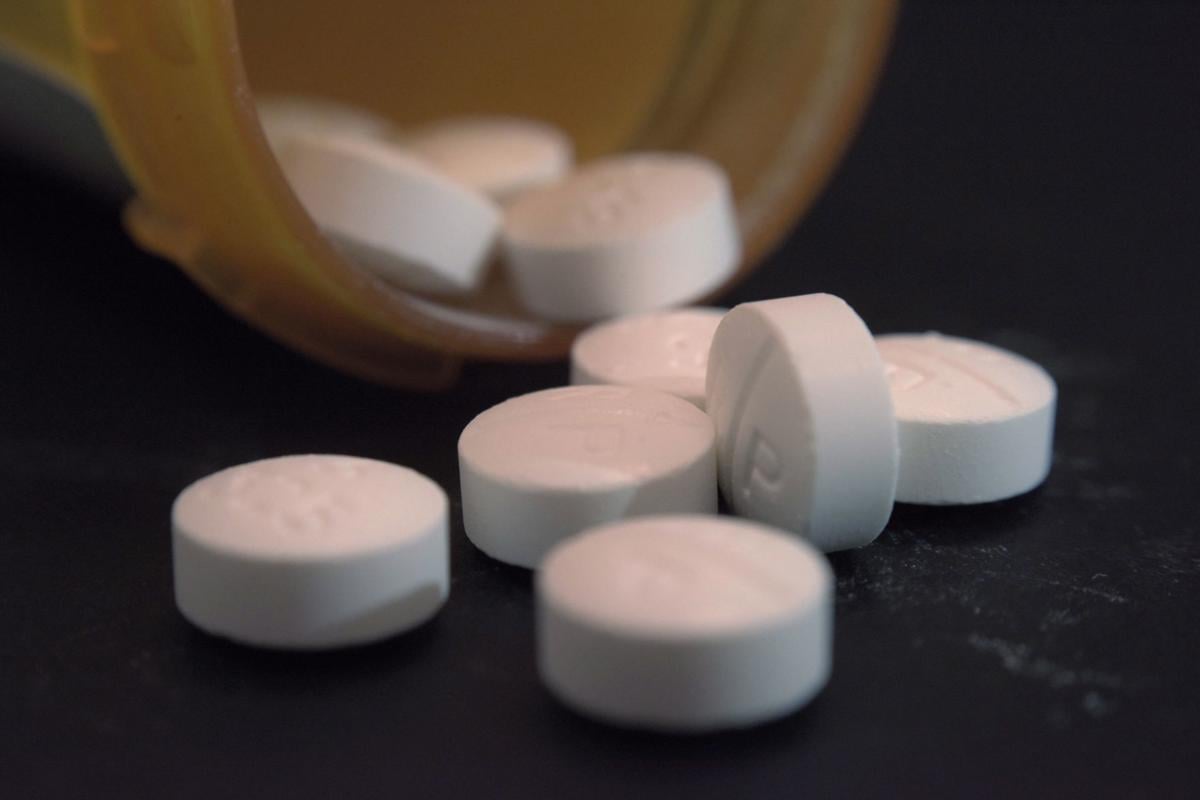 Jack Garvey was in his old stomping grounds.
The former judge, now an attorney in private practice, stood before Judge Michael Stelzer on Thursday in the St. Louis Circuit Court, on a matter of national importance.
Garvey represents more than a dozen cities and counties in Missouri who are suing opioid manufacturers, distributors and pharmacies, seeking damages for the harm they caused in creating a national addiction crisis by pushing the pain pills like they were so much candy.
On this day, he was trying to get Franklin and Jefferson counties added back to the case he filed in federal court. The defendants are doing whatever they can to avoid the inevitable by splitting the defendants, going back and forth between jurisdictions, and delaying, delaying, delaying.
The inevitable, either in hundreds or thousands of individual verdicts, or more likely in a negotiated national settlement, is that the defendants will pay billions of dollars, perhaps hundreds of billions of dollars, to cities, counties and states all over the country to punish them for their role in creating a national opioid (and heroin) crisis.
Hanging as a cloud over those negotiations is the 1998 Master Tobacco Settlement. That negotiated agreement was between attorneys general in 46 states and the biggest tobacco companies, and it paid states about $250 billion spread out over many years.
"The specter of the tobacco settlement is in the minds of everyone," Garvey says.
Because so little of the money went to reduce smoking addiction, reduce health costs, and help the actual victims of the dishonest marketing of tobacco. The numbers are astounding.
That's what Tom Kruckemeyer found out in a recent report he produced.
"It's a shameful story," he said. "In Missouri, almost none of the master settlement money went to tobacco prevention."
Kruckemeyer is a longtime budget analyst based in Jefferson City. According to his research, of the $2.9 billion the state of Missouri has received in tobacco settlement money since 2001, only $8.3 million, less than 0.3%, has been dedicated to tobacco prevention.
Meanwhile, Missouri's tobacco tax at 17-cents-a-pack of cigarettes remains the lowest in the nation, and its adult smoking rate is the eighth-highest. Kruckemeyer believes all of these disparate statistics are related.
"One must wonder why this situation festers while our elected officials collectively do almost nothing about it," he writes in his report. "It can be shown empirically that nearly every important political leader in the state government accepts donations from tobacco companies and retailers."
So what does this have to do with opioids?
Garvey and the other attorneys like him from all over the country represent mostly cities and counties in their lawsuits against the opioid cabal — including St. Louis companies Mallinckrodt and Express Scripts. But increasingly, attorneys general from various states are pushing to be a part of the settlement.
That's not yet the case in Missouri, where Attorney General Eric Schmitt hasn't jumped into the cases involving the cities and the counties. The problem is that in most states, money that would go to the attorney general's office would end up in general revenue, and the sins of the tobacco settlement could be repeated.
The federal judge overseeing the bulk of the cases, U.S. District Judge Dan Aaron Polster, based in Cleveland, is trying to avoid a repeat of history.
"Judge Polster has made it clear many times that this will not be like the tobacco settlement," Garvey says. "The judge has made it clear that any money will go to the programs that solve the problem."
To that end, Garvey has met with his clients, and their individual health departments, and encouraged them to be prepared with a plan to spend money to ease the local pain of opioid addiction, and not just patch budget holes with a windfall.
In St. Louis, in Jefferson and Franklin counties, and in virtually every rural county in the state, the opioid crisis has devastated lives. Billions of dollars in a negotiated settlement won't bring back the 952 Missourians who overdosed on the prescription pain drugs in 2017, but it could go a long way to reversing the trend that has seen those numbers climb year after year.
That will only happen, though, if the coming windfall is spent on prevention.
From City Hall to the Capitol, metro columnist Tony Messenger shines light on what public officials are doing, tells stories of the disaffected, and brings voice to the issues that matter.