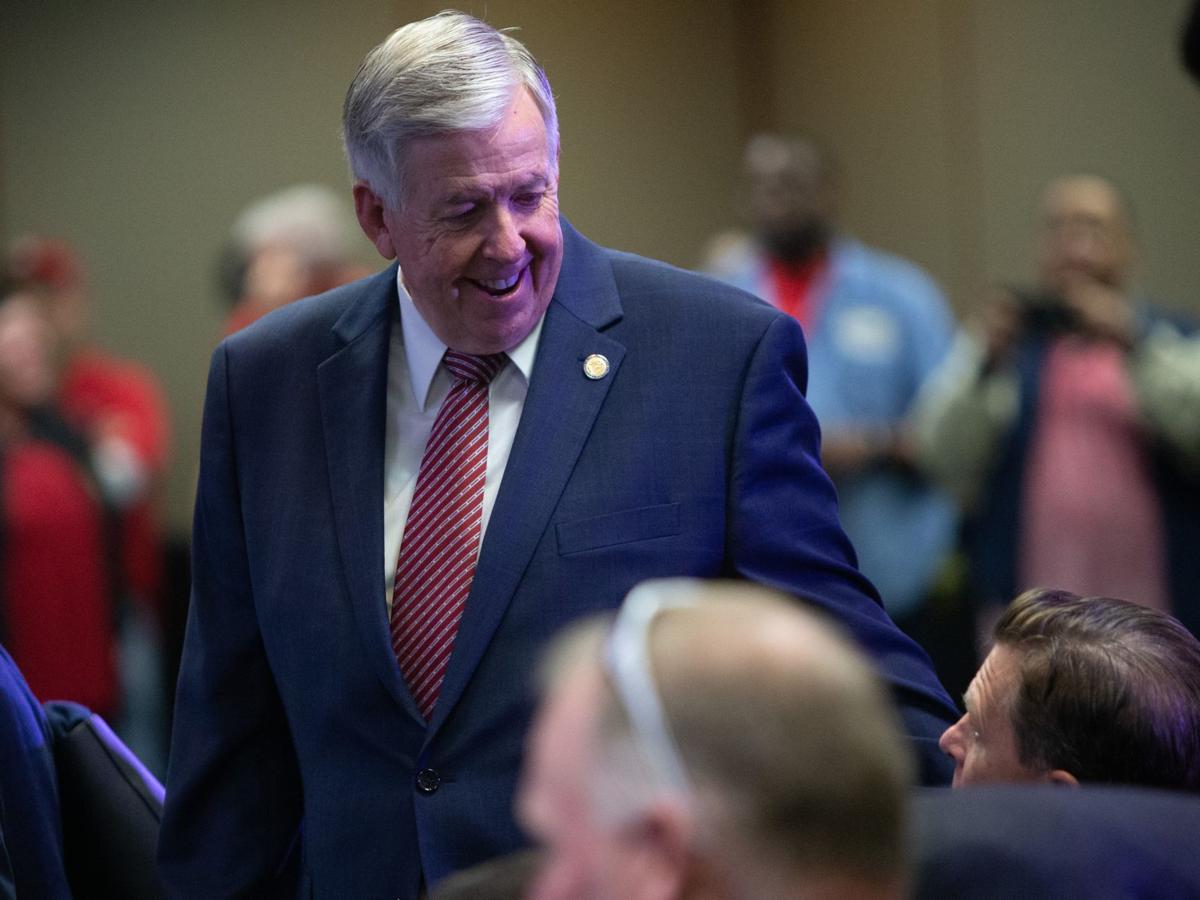 Gov. Mike Parson sat down in the Governor's Mansion to read the children a story.
They were in Missouri's capital city on a school tour, and the governor thought he'd teach them some history. He pulled out a book that was written before the children were born.
"The Great Medicaid Cuts Caper of 2005" was its title.
"What's Medicaid?" one of the children asked, before the governor could get started.
It's what we Republicans refer to as a welfare program, the governor said. It pays for people's health care for a brief period of time, like when they lose a job. But once they are back to work, like all able-bodied adults should be, we cut it off to save taxpayers money.
"I'm on Medicaid," said one of the children.
"I used to be," said another. "My mom said it got cut off. Right before I started school. She's not sure why."
Well, the governor said, that's because the economy is improving. You see, as we have been cutting taxes over the past decade, Missouri's economic fortunes are rising, and people are getting back to work, so their children no longer need the state to provide them health care coverage.
"My mom doesn't have a job," said the child. "She told me she read in the newspaper that 100,000 children just like me have lost their Medicaid coverage — more than any state in the nation — and that Missouri's economy actually is behind other states'. She said we are lagging. I don't know what that means."
The governor's face turned red. Let's get to the book.
He started reading: In 2005, Missouri's governor, Matt Blunt, thought the state was headed toward a terrible financial crisis. So he announced a plan to cut 100,000 adults from Medicaid, saving the state's taxpayers millions of dollars. Most importantly, Gov. Blunt told the voters of the state, no children would lose their coverage, only able-bodied adults and a few disabled folks and some senior citizens.
"Wait," said one of the children, "so children didn't lose their coverage in 2005?"
No, said the governor, sheepishly. But times were different. There were a lot more reporters back then and they were writing about this dadgum thing every single day. People were very upset about the Medicaid cuts, especially the disabled people, and the single mothers.
"My mom is a single mother," said the child with no Medicaid coverage.
Like I said, the governor continued, it was a different time. These days, when newspapers point out that we've cut 100,000 children off Medicaid, we just call it 'fake news' and wait for it to go away.
"What happened to Gov. Blunt?" asked another child.
Well, he ended up deciding not to run for reelection. He wanted to spend more time with his family. A lot of people thought the unpopularity of the Medicaid cuts had something to do with his decision.
"Aren't you running for reelection?" asked another child.
Well, yes I am, the governor said. That's why I'm reading this book, you see. There are great lessons here. As you'll see when we get to the conclusion of this book, cutting Medicaid is about priorities. We can't expect taxpayers to pay for every person who is a little hard on their luck to have health care coverage. Here's a great example. Just the other day I was in Wentzville to announce that the General Motors plant there is going to retain 4,000 jobs to build the next generation of midsize trucks. Under my leadership, the state is giving GM $50 million in incentives to keep those jobs right here in Missouri.
"So trucks are more important than kids having health care?" asked a child.
An aide tapped the governor on the shoulder.
Gotta wrap this up, the governor said. Next time I'll pick a book with a better ending.