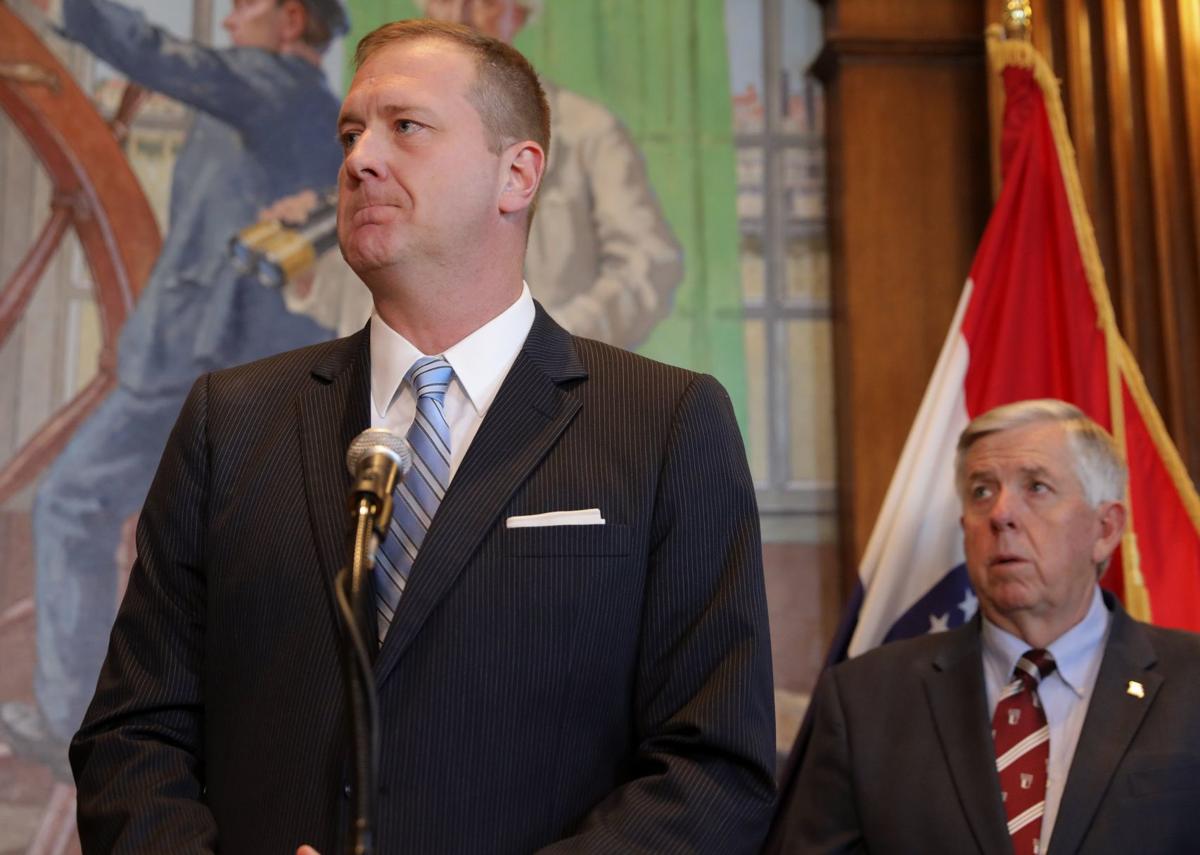 Nathaniel Hendren is accused of taking another person's life. He's on house arrest.
The St. Louis cop is charged with killing fellow police officer Katlyn Alix in a version of Russian roulette. He's monitored by a GPS ankle bracelet at an undisclosed location that is not a jail.
About 130 miles to the north and west, Vance Cole is behind bars.
Two judges have said he shouldn't be there, that his detention is illegal. But there he is.
In 2013, Cole pleaded guilty to first-degree vehicle tampering, a felony, and misdemeanor stealing. He was sentenced to 10 years in prison as a prior and persistent offender. But the Carroll County Circuit Court judge didn't think he was all that dangerous to society, so he suspended the sentence and put Cole on five years' probation.
Of course, this being Missouri, the judge also slapped Cole with a $2,400 bill for the time he had already spent in the county jail.
Hendren and Cole have nothing to do with each other. Their cases are totally unrelated.
But their disparate treatment offers a glimpse into a fundamental problem in the application of criminal justice in Missouri. From bail to jail, there are different rules applied to residents depending on their lot in life. It affects white and black, poor and rich, city dwellers and small-town folks.
Hendren has top-notch legal representation who is making sure all of his civil rights are protected.
It's how it should be.
Cole was sent to prison in part because of a hearing in which he didn't have an attorney.
It was Oct. 28, 2015. Because of a provision in Missouri law that awards earned compliance credits to parolees who fulfill the conditions of their probation, Cole was a couple of months away from being free and clear of his sentence. The court had noted in his file multiple alleged probation violations, but it hadn't held a hearing on any of them. He had earned enough credits, therefore, to be off of probation as of February 2016.
But the judge hauled him before the court and noted he hadn't yet paid his jail bill. The judge converted the jail bill to "restitution" even though there's no provision in Missouri law allowing that, and he suspended Cole's ability to earn compliance credits. In January 2017, the jail bill still unpaid, the judge revoked Cole's probation and sent him to prison.
He's still there.
Last year, Amanda Langenheim of the state public defender's office took up his case. She filed a writ of habeas corpus with the Circuit Court of Randolph County arguing that the previous judge exceeded his authority by converting the jail bill into restitution and suspending Cole's earned compliance. Circuit Court Judge Scott Hayes agreed with Langenheim and issued a writ that should have set Cole free.
Enter Attorney General Eric Schmitt.
Just a couple of weeks earlier, Schmitt, a Republican, had filed a powerful amicus brief with the Missouri Supreme Court supporting the public defender's office in a case seeking to end a debtors prison scheme that jails poor defendants for an inability to pay jail board bills. In this case, however, Schmitt filed a motion that would keep Cole in jail. In his motion to quash the writ that would have freed Cole, Schmitt argued that it was important for judges to maintain broad discretion over probation.
The apparent contradiction in positions did not go unnoticed in the Court of Appeals, which determined in late February that Cole should indeed be a free man, in part because the Carroll County judge had no authority to convert court costs to restitution.
"Of note, some of these 'court costs' were related to board bills, and the Attorney General has recently taken the position in an amicus brief filed in a case pending before the Missouri Supreme Court ... that 'Missouri law does not authorize the taxation of debt … [board bills], as court costs,'" wrote Presiding Judge Mark Pfeiffer on behalf of a three-judge panel.
Cole, who is 42, missed his oldest daughter's graduation from high school because he was behind bars. His youngest daughter is slated to graduate this year.
Langenheim hopes her client is able to attend that milestone event.
"Two Missouri courts have ordered Vance's immediate release from his unlawful confinement," she says. "His continued confinement, in large part, rests on whether the attorney general intends to continue to litigate his case."
A spokesman for Schmitt says he's reviewing the Court of Appeals decision and won't comment on "any further steps at this time."
In effect, Schmitt is arguing with himself.
On Jan. 7 he wrote that taxing jail board bills as court costs was an "excessively harsh" practice that is ultimately "self-defeating as a policy matter." Two weeks later he filed a motion that kept a man in state prison because a judge used the failure to pay such a board bill as a precursor for a probation violation.
Schmitt can be on the side of criminal justice reform.
Or he cannot.
It's time to choose.
Jailed for being poor is Missouri epidemic: A series of columns from Tony Messenger
Tony Messenger has written about Missouri cases where people were charged for their time in jail or on probation, then owe more money than their fines or court costs.