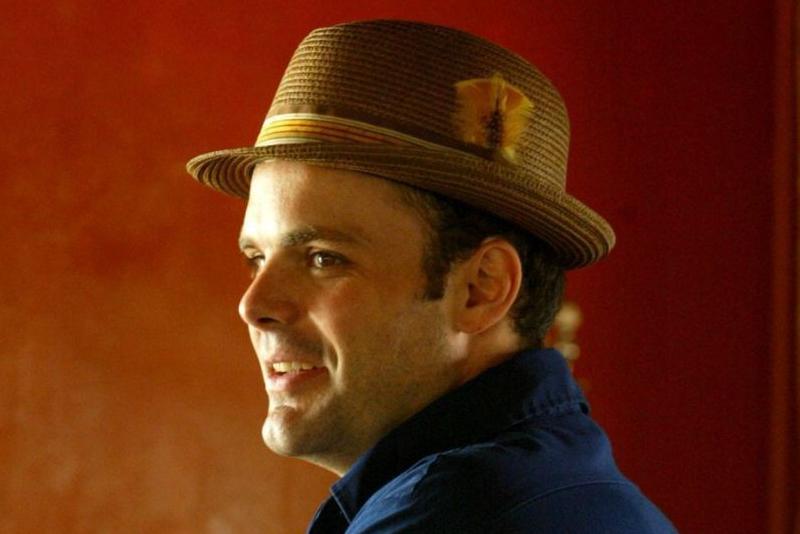 As his south side bar was nearing capacity with a raucous pro-Hillary Clinton crowd on the night of the first presidential debate, Steven Smith was tooling around north St. Louis in his boat of a car.
Every couple of blocks, a passer-by or driver with open windows in the next lane would comment on the mint-condition 1973 Buick Riviera.
"Cool car," offered a kid near the intersection of Sarah Street and Enright Avenue.
"Is that the '73?" asked another man, before breaking into a soliloquy about his own vintage Monte Carlo.
Smith, 43, was taking the scenic route to the Palomino Lounge on Delmar Boulevard, showing me north side bars that have a vibe as vintage as his car.
There was the Harlem Tap Room and Midtown Sports Bar and Luckett's Lounge. Even in neighborhoods that have seen better days, these are places of life, "public houses," Smith calls them, where the community comes to share a story and a drink.
On this night, the Palomino is hopping.
Located east of the Loop, on a section of Delmar between Hamilton and Goodfellow, the lounge attracts what its proprietor, "Miss Barbara," calls a "mature" crowd. Black men and women of a certain age line the bar and fill its tables as DJ Slick Rick fills the room with grooves from younger days.
"The Palomino has been around longer than most people around here," Smith says.
"Happy birthday" reads the sign hanging in the back. Indeed, tonight the bar's patron's celebrate Miss Barbara's 31 years running the joint.
"I didn't know how to pour a drink," Miss Barbara tells her longtime customers. She asks me not to use her last name. She's simply Miss Barbara, following in a long line of matriarchal bar owners in the city who sling drinks and solve problems for their community. "But I learned," she continues. "I learned and I learned."
The 78-year-old's run is almost over.
In the back of the bar stands Smith along with his partners. There's Rodney W. Smith, a doctoral student at the University of Missouri St. Louis, Francis Hunt, and Steve's father, Patrick. The four men are in the process of buying the Palomino Lounge from Miss Barbara, and for Smith, the purchase is about a lot more than the bottom line.
It's about his vision for St. Louis. It's about finding a way to bring black and white together in a community that is all too often divided by color.
"In order for us to really succeed as a city, we're going to have to live together," Smith says.
Back at the Royale, it's standing room only. Long a favorite hangout of the political set, every TV is tuned to the presidential debate. "I'm with her" pins abound. Clinton is cheered as she walks on the debate stage in a red pantsuit. Republican Donald Trump is jeered most every time he opens his mouth.
It's a world apart from the Palomino.
Then again, as the debate highlights, much about our country right now is divided.
Trump wants law and order in America's cities, where police stop and frisk young black and Hispanic men regardless of constitutional protections. Clinton wants a world in which we examine our implicit biases and create a greater atmosphere of trust between police and the communities they serve.
Two roads diverge in a country that will choose its direction in November.
By Election Day, or not long afterward, Smith hopes the purchase of a bar on Delmar can be a small part of merging those paths. Smith studies bars like an archaeologist looks at bones, dusting them off inch by inch to reveal the character of the communities around them.
In the Palomino, he sees a gem.
"This is their spot," he says of the middle-aged African-American customers filling the bar Monday night. It will remain so after Miss Barbara takes her much earned retirement.
But there will be change.
The tracks of the new Loop Trolley are laid right outside the building, potentially bringing new life into the area east of the more crowded entertainment district. While the construction has hurt most businesses in the area, those that survived hope to reap some reward for their patience.
For Smith, when the sale closes, the reward will be a chance to bring north side and south side together. Maybe the Palomino crowd will occasionally venture to Tower Grove South. Perhaps a new bartender will attract a few new customers to Delmar, where a hidden gem of St. Louis can lead the city into a less divided future.
"The reason we don't play well together is because we're not around each other enough," Smith says. He was talking about black and white in St. Louis, but he could just as easily have been talking about our nation's current political environment. The solution, he thinks, is to find a public house where we can tip a drink, and have a word. "If we socialize together, it's amazing how much more can happen."
---
Editor's note: This replaces an earlier version that incorrectly described Clinton's attire and incorrectly stated who would be stopped and frisked in American cities.