A federal Homeland Security law enforcement officer was assigned to Metro transit patrol as part of a beefed-up security plan for the busy Fourth of July weekend.
He didn't like what he saw.
Late in the afternoon on July 4, the officer walked into the North Hanley MetroLink substation to find 12 St. Louis County police officers milling about. A resulting Metro check of video footage determined that not only were county police officers loitering in the North Hanley security office instead of patrolling trains or platforms, at one point they covered the security camera with an envelope and tape.
That incident was not unique. At least eight times since 2015, the camera inside the MetroLink substation that serves the University of Missouri-St. Louis and Express Scripts has been covered by county police officers, according to records obtained by the Post-Dispatch through a public records request.
At a time in which St. Louis County Executive Steve Stenger has said he doubled the number of officers patrolling the transit system to deal with a spike in violence, the public documents, photos and video demonstrate a disturbing pattern of county police officers loitering in offices, covering a camera and refusing to cooperate with Metro public safety officials.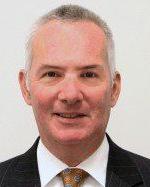 "I don't see how any of this is serving the public interest or public safety," said Metro Department of Public Safety Chief Richard Zott, who agreed to an interview after the Post-Dispatch obtained the records.
For the past several months, Metro officers have been unable to enforce laws, even for skipping fares, on the transit lines in the county, under legal threat from both county Police Chief Jon Belmar and St. Louis County Prosecutor Bob McCulloch. Those county officials allege that the Metro officers — all of whom have Class A peace officer licenses through the state of Missouri — lack the proper legal authority to enforce the law.
But the county police officers who are supposed to keep transit lines safe have been found hiding away in security offices rather than patrolling trains and platforms, according to the records kept by Metro. Maintaining those records has become more difficult in the past few months as the dispute between the county and Metro has intensified. Last year, the county officers patrolling Metro stopped using a radio channel that the Metro officers could also monitor. And for the past few months, county police have stopped sharing duty logs with Metro.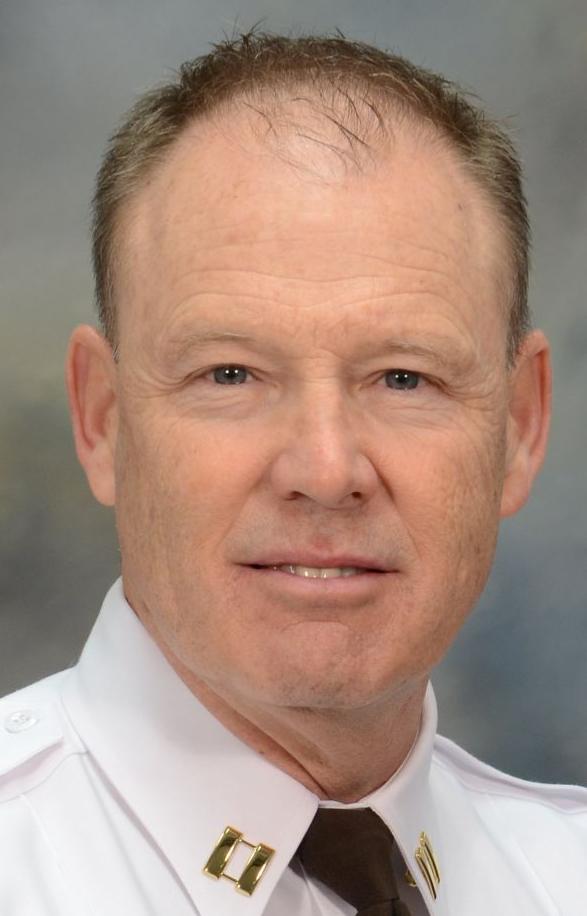 St. Louis County police spokesman Sgt. Shawn McGuire declined to make either Belmar or Capt. Scott Melies, who supervises the county officers who police MetroLink, available for an interview.
Metro operates 46 miles of light rail and 79 bus routes in its territory, which spans St. Louis County, the city of St. Louis, and St. Clair County in Illinois. The records obtained by the Post-Dispatch raised the most serious questions about St. Louis County police officers assigned to Metro.
In response to spikes in violence, including shootings and assaults on light-rail platforms in the city and county, St. Louis County now supervises all the officers working the transit system under a memorandum of understanding signed by regional political leaders.
On any given day, Zott and his staff don't know which county officers are patrolling Metro or where they are stationed. "We have no idea what they do or where they go," Zott said.
On July 4, after the federal Homeland Security officer reported he saw no county officers patrolling platforms, a Metro officer checked the cameras at the North Hanley station.
From 5:52 p.m. to 9:48 p.m., both the video and a memo from Metro indicate, there were five to 12 county police officers milling around in the security office at any given time. At 11:11 p.m., a county officer grabs an envelope, steps on a chair and covers the camera. A little more than an hour later, the camera is uncovered, and two county police officers leave the station.
The next day, the act is repeated by two county officers in the North Hanley security office. The camera is covered from 11:27 p.m. to 12:31 a.m.
Metro posted a camera in its North Hanley security office after an incident involving a county police officer in 2014. Officer Dawon Gore was charged with assaulting a Metro customer, grabbing him on the platform and taking him into the office. County internal affairs investigators asked Metro for camera footage inside the office. At the time, there was no camera. Metro installed one, "to protect both the county officers and our officers," Zott said.
County police cover North Hanley MetroLink camera
The Post-Dispatch obtained surveillance video from the security office at the North Hanley MetroLink station through an open-records request from Bi-State Development. It shows St. Louis County Police officers covering a security camera and gathering in the office. There have been complaints that officers are not patrolling the transit system.  
Metro Public Safety Detective Daniel Donahue, who reviewed the footage requested by the Post-Dispatch, said that unlike the cameras on platforms, the camera in the North Hanley security office isn't regularly monitored. But if complaints are made, officers pull the footage. It is in those circumstances that Metro officials discovered at least eight instances of the camera being covered.
The first time Zott saw such a video was in December 2015 after a Metro information technology employee who was working in the North Hanley office reported to supervisors that a county police officer was asleep in the office. A check of the video footage showed the camera had been covered.
"I saw this, and I thought it was ludicrous," Zott said.
On Dec. 4, 2015, Zott sent a screenshot of a county officer covering a camera to Melies, who supervises the county MetroLink officers.
"Really?" Zott wrote. "I'm at a loss."
Zott said he never received a response from Melies.
One of the most recent camera-covering incidents happened June 25, just hours after a 14-year-old boy was beaten and robbed by two armed assailants at the North Hanley station.
That evening, a public safety officer noticed something strange.
There were no county police officers patrolling the platform.
Where were they? the Metro public safety officer wondered.
They were loitering in the North Hanley security office, up to five St. Louis County officers at a time, "feet kicked up on a desk," apparently "texting or using their phone apps" and not "engaged in any police duties," according to a memo a different Metro officer wrote to Zott the next day after checking video from the camera.
"At 9:58:35 p.m., an unidentified County officer stands up and places a white envelope, with the seal facing the camera, covering the lens of the camera, and remained there as it is now," he wrote. "Because the camera was disabled, it is unknown how long the officers remained in the office."
"There is only one purpose to cover the lens of a camera," the officer wrote, "to hide whatever activities someone is engaged in that they want concealed or undiscovered."