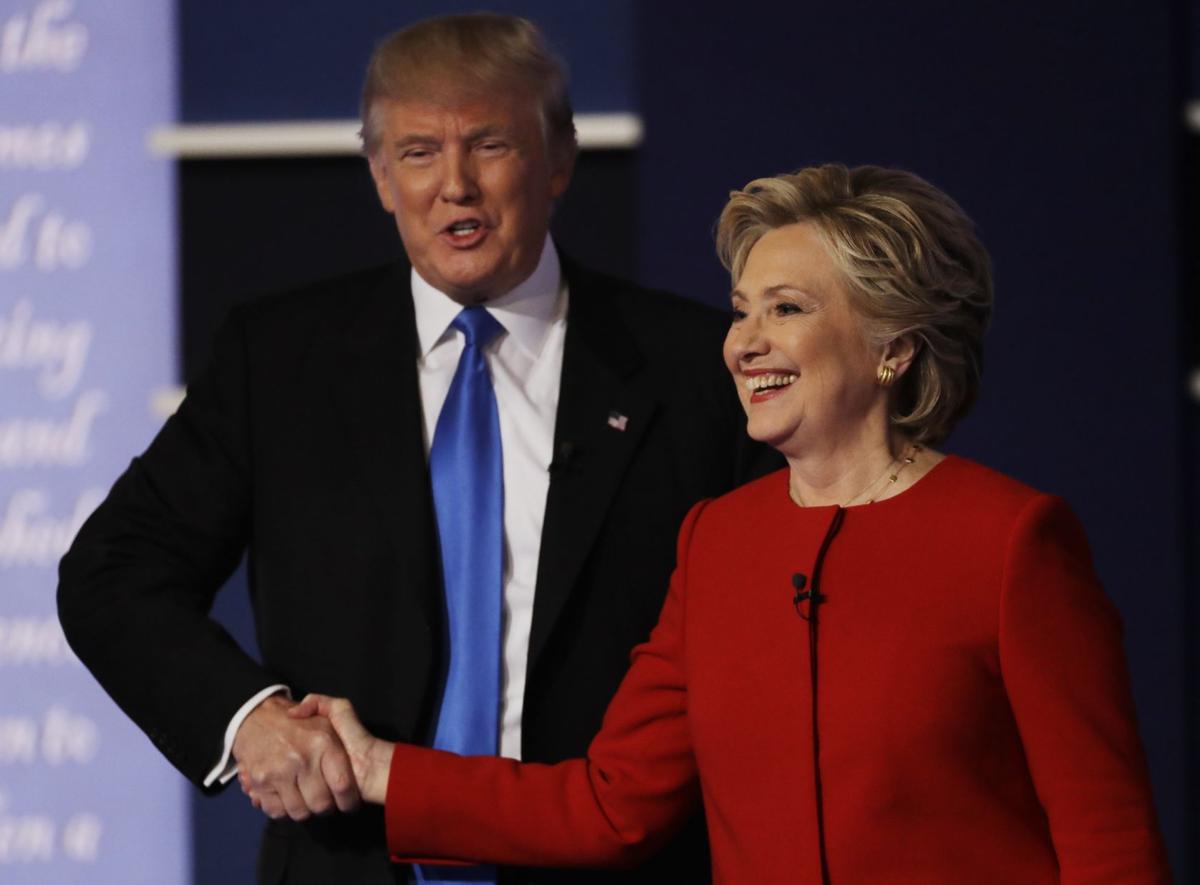 When Democratic presidential candidate Hillary Clinton speaks Sunday night about the concept of "implicit bias" — and I hope she does — this is what she means:
Early Thursday morning, St. Louis County police officer Blake Snyder was shot and killed responding to a disturbance. Here's what I thought the moment I heard the news:
• It was probably in North County, maybe Jennings, or Wellston, or Pine Lawn.
• The suspect was likely a black man.
I'm sure I was not alone in my assumptions, unfortunate as they were. They were based on my lived experience, particularly the past two years writing dozens of columns and editorials on race and police issues, of divides in St. Louis and the nation, of a country of citizens that see the world through completely different lenses.
Either Republican nominee and real estate tycoon Donald Trump or former Secretary of State Clinton will inherit that divided nation from President Barack Obama, who sadly became historically good during his presidency at consoling the mourning after another senseless death.
Whether it was 20 dead children in Newtown, Conn., nine black victims brutally murdered at a South Carolina church or the fatal shooting of five Dallas police officers, President Obama sought to heal a grieving nation with thoughtful words intended to unite.
A couple of weeks after the president touched a nation's soul when he sang a chorus of "Amazing Grace" in remembering the Charleston victims, the Confederate flag was taken down from the South Carolina Capitol, a rare act of legislative unity led by Republican Gov. Nikki Haley.
Months later, one of the nation's most recognizable signs of racial oppression is being displayed proudly by self-avowed racists at rallies for Trump, who has fanned the flames of division more than any presidential candidate since George Wallace.
In fact, I'll be shocked if I don't see one somewhere on the campus of Washington University before the debate.
This is the nation the next president — and the electoral math says it will be Clinton — will inherit.
So as she debates her bombastic opponent in St. Louis, this is what I want to hear from the former first lady:
Give us a vision for unity. Recognize that regardless of how much many of us want to dismiss the now self-identified "Deplorables," they, too, are citizens of this great nation. The next president needs to find a way to dial down the temperature of division that burns as hot as a July summer in St. Louis.
You could not be in a better place than St. Louis to express such a vision.
This is where Michael Brown died on the streets of Ferguson on Aug. 9, 2014, in the shooting that rekindled the long Civil Rights march, highlighted by a focus on race and police brutality issues.
Months before Brown died, this is the place where Professor Jason Purnell and his team of researchers at Washington University highlighted unacceptable health disparities in white and black populations in which your zip code is too often determinative of how long you will live.
This is the place where a Legislature has made it too easy for 14-year-olds and others to have access to guns so they can turn them on police officers.
Like many other places in America, this is the place where your reaction to a shooting of a teen by police or police by a teen is often determined by the color of your skin.
That's not necessarily right or wrong, but it is reality in St. Louis. It is reality in America in 2016.
That division makes us less safe.
And that division isn't purely about race.
It's about guns, which a certain segment of society has dubbed off-limits when it comes to talking about reasonable legislative curbs that less than a decade ago were even supported by the National Rifle Association.
It's about politics, where disagreement over policy no longer ends in polite conversation. Instead, opponents must be jailed or somehow considered un-American for having a vision in conflict with a neighbor.
It's about daily disputes, in which the tiniest slight can lead to road rage or screaming matches or fisticuffs.
Trump didn't invent this anger, but he sure tapped into it. Our next president will have to find a way, along with other leaders, of tamping it down.
In his 1961 inaugural address, President John F. Kennedy challenged a country dealing with massive social change to "ask not what your country can do for you, ask what you can do for your country."
Perhaps a national debate isn't the most ideal place for a rational discussion about how the next president will ask us all to look within ourselves, examine our place in this democracy and work to heal divisions caused by race, by guns, by anger, by the inability to compromise.
But at some point, that's precisely what will be required of the next president.
Why not now, Ms. Clinton? Why not St. Louis?
Give us your Kennedy moment. Unite a divided nation.