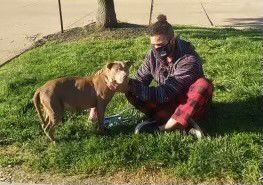 Alex Shine was having a bad day.
It started with his dog, Valentine, a 2-year-old rescued pit bull that Shine and his girlfriend were trying to nurse back to health. Valentine had a heartworm problem, and it wasn't going away.
On May 13, Shine took Valentine to an emergency room veterinarian and received the bad news: She had to be euthanized. "They said that the most humane thing to do at that point was to put her to sleep," Shine says.
He said his goodbyes. He cried. He went on about his day.
Later that afternoon, Shine was able to spend some time with Wally. He's an Australian terrier owned by a woman who lives in a condo in a neighborhood in Chesterfield just west of St. Luke's Hospital. Shine walks Wally regularly in the neighborhood. He met the woman through an app called Rover, which is sort of like an Uber for dog walkers. Shine joined the app to make some extra money, and because he loves animals.
Shine had to go through a background check, and people looking for dog walkers can check out his reviews and sign him up through the app.
"About a week into walking the dog, I was walking in the same place I had been all week," Shine said. "Everybody in the neighborhood was really nice."
A white woman — we'll call her Karen — pulled out of her driveway in a shiny new Range Rover and started following Shine and Wally down the street. Shine, by the way, is Black.
"She pulls out in front of me and rolls down her window," Shine says. "The first thing she tells me is: You don't belong here. I've never seen you before. You're trespassing."
Shine took out his phone and started recording. He knew the score. He was "Dog Walking While Black."
In the video, which he shared with me, he is polite. The woman — whose actual name I won't share because neither Shine nor I are interested in what so often comes next in such situations, the back-and-forth doxxing and shaming of people on social media — suggested Shine might be a thief. She told Shine she was calling the police. Good idea, he said. Go ahead.
So Shine called his girlfriend to come pick him up. In the car as they drove back to his client's house, while Wally expressed his displeasure about his walk being cut short, Shine recognized the historic moment in his life:
"This is my first 'you don't belong here' experience," he said.
Well, maybe, he told me later. Shine grew up in Ballwin. He attended a small private high school. Most of his classmates were white. One day, when he was 16, he got a speeding ticket on a road he drove to school every day, where the speed limit had been dropped by 10 mph literally the day before. A bunch of his classmates had been stopped by the same police officer. They got warnings.
Shine's dad had prepared him for the situation. He had given Shine the "talk" that most Black children receive from their parents about how the color of their skin requires them to keep their hands on the steering wheel and to be extra polite anytime they happen to get pulled over by police.
Nearly a decade later, here Shine was, at 25, sitting on a curb outside his client's house, waiting for police. They arrived, in three cars, no less. He showed them the video. The police then explained to the woman that Shine had a right to walk dogs in the neighborhood, and she shouldn't be stopping people randomly on the street. The police were great, Shine says. So was his client, who called the homeowners' association immediately to stand up for Shine. The next day, he met the president of the association who apologized for what happened to him. He still walks Wally, but he avoids walking by "Karen's" house.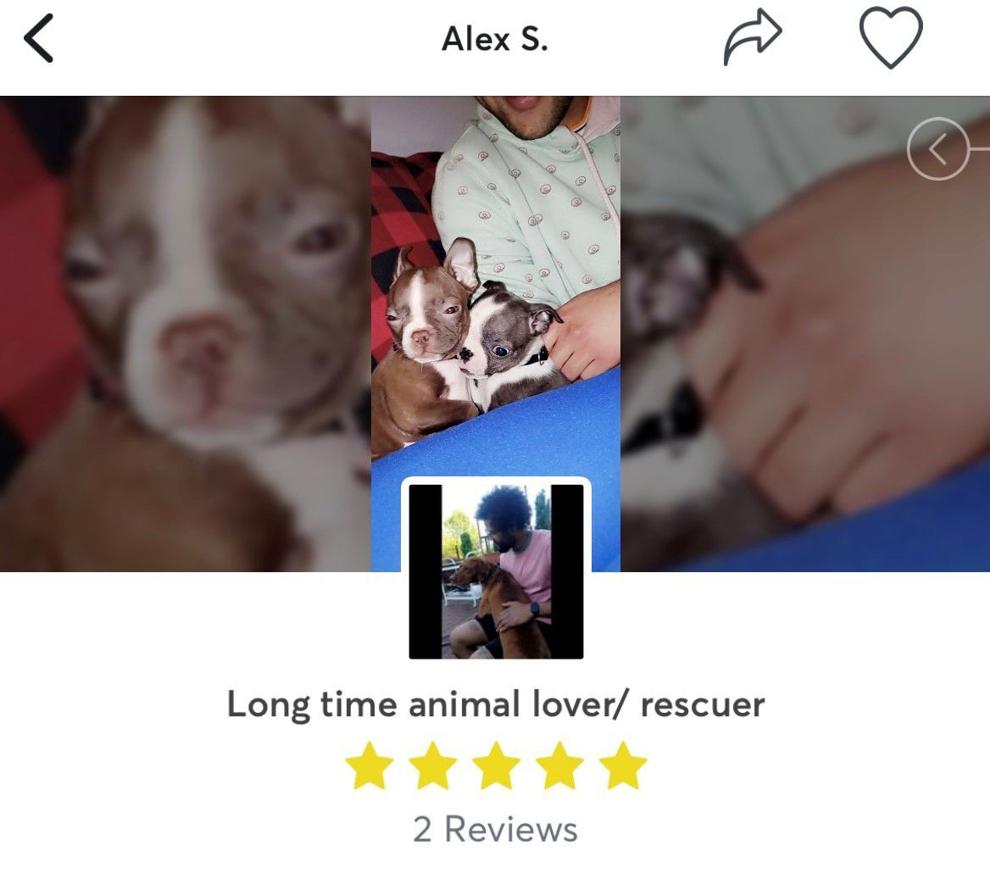 "I was hired to do a job in this neighborhood," Shine says. Indeed he was. According to Rover, he's good at his job. He has five stars on the app, and only positive reviews. "Outstanding," said one customer.
May 13 wasn't outstanding for Shine. But he ended the day on a positive note. "I ended the day feeling really good," Shine says. He thought back to the people standing side by side with him last summer during protests over police brutality after the death of George Floyd.