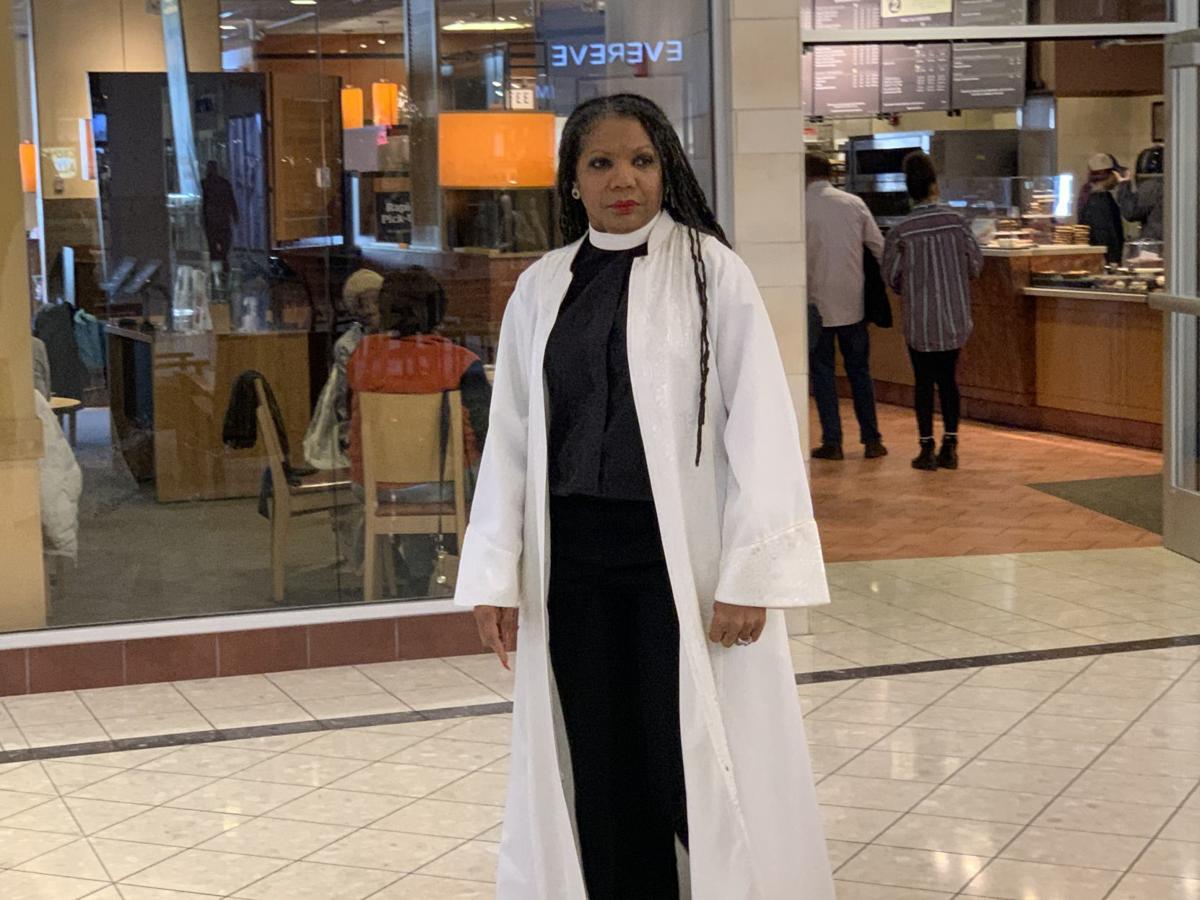 To understand why it was important that the Rev. Dinah Tatman meet me at the St. Louis Galleria, it helps to go back a couple of years.
It was Black Friday, the day after Thanksgiving, in 2017. Tatman was attending a peaceful protest at the Richmond Heights mall. She was there as a supporter, to pray and observe. The protest followed the acquittal of former St. Louis police Officer Jason Stockley in the shooting death of Anthony Lamar Smith.
Tatman and other members of the black clergy, believing that their voices weren't being heard, had organized a boycott of some businesses in primarily white areas of St. Louis to raise awareness of how discrimination in the region was robbing black people of economic opportunity. The Galleria was among those businesses being boycotted, and the Black Friday protest was connected to that.
A few people were arrested that day, including former state Rep. Bruce Franks. Tatman was not among them.
"My role was to be a symbol of hope and peace to those who are exercising their right to protest," Tatman told me. "I left when I heard calls for us to disperse."
Then she heard the cries of agony, as some protesters were slammed to the ground and arrested.
She went back to observe.
There, she did what she often has done at protests since she was among the first clergy members to walk the streets of Ferguson after Michael Brown was killed in 2014. "I share the word of the gospel with the police," she says, often standing between law enforcement officials and protesters.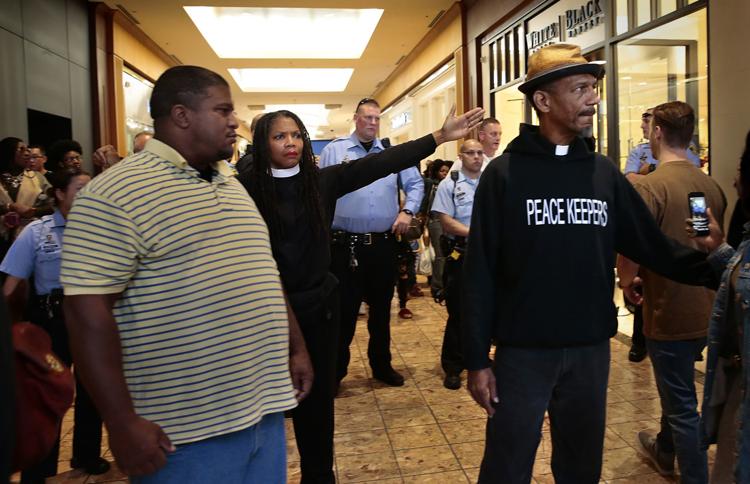 About six months after that Black Friday, Tatman got a summons in the mail from the city of Richmond Heights. She was being charged with four ordinance violations: trespassing, unlawful assembly, peace disturbance and failure to disperse.
She was not alone. The city charged many people who were at that protest months after a day in which few were actually arrested. Some of them settled, by signing an agreement that they wouldn't sue, or agreeing to stay out of the Galleria.
Not Tatman. She wanted a jury trial.
"I wanted the people to hear it, to see it, through my words," Tatman says. "That's my right."
Or it should be anyway. Through a series of odd legal maneuvers, the city is blocking her from what her attorney, Jack Waldron of the nonprofit ArchCity Defenders, says is not only her constitutional right, but is explicitly outlined in a posted document at the city's municipal court.
Tatman went to court in August 2018 and requested a jury trial. In a document signed by the city's prosecuting attorney, John Lally, and Municipal Judge Stephen O'Brien, it was granted.
But by February 2019, Lally was singing a different tune. Lally declined to comment for this column. After Tatman refused several plea bargain offers, he argued she didn't have an unencumbered right to a jury trial. An associate circuit judge agreed, remanding the case to Richmond Heights. For Tatman to get a jury trial, she would first have to have the case adjudicated at the municipal level, and then file a motion for a "trial de novo," which would kick her case up to the circuit court, where she could have a jury trial.
On Nov. 5, she faced a bench trial in front of O'Brien. She didn't testify, saving her voice for the jury trial she expected to get after the municipal trial was over. O'Brien found her guilty on all four counts.
This is where things get weird. At this point, Waldron asked for a fine, a sentence, anything that would punish his client, so he could file the motion for a jury trial in the county.
O'Brien refused. Instead he issued a suspended imposition of sentence, which means her case goes away if she doesn't violate the 60-day probation he issued. That, Waldron says, gives Tatman only one choice if she wants to exercise her right to a trial by jury.
She has to violate probation. Her only condition of probation is not to violate the laws of Richmond Heights.
That's why we were at the Galleria last week. After her sentence was handed down, the Galleria issued Tatman a notice to "forbid entry" for two years.
For Tatman, the entire experience feels like a return to the era of Dred Scott.
"We don't have freedom of speech," she says of African Americans. "We don't have freedom of protest, and we don't have a right to a jury trial."
Tears run down Tatman's face as she recalls various experiences in the past few years as she has stood at the protest line, holding protesters, singing and praying, sharing the gospel with police and protesters alike, all in an effort to be a sign of hope for young black men and women freely exercising their American rights.
This time, the protest is hers. She dons her white robe and quotes a portion of Revelation 7:9-10 from the New Testament: "They were wearing white robes and were holding palm branches in their hands. And they cried out in a loud voice: 'Salvation belongs to our God.'"
Tatman walked out of the coffee shop and into the place where she isn't allowed to set foot. She talked to Christmas shoppers. She walked with her head held high, her long dreadlocks flowing over the white robe of a preacher. She was violating her probation, challenging the city of Richmond Heights to arrest her.
She won't rest, she says, until she gets her day in court, in front of the jury the U.S. Constitution promises her.
"I've done nothing wrong," Tatman says. "I'm not a criminal. I haven't destroyed property. I am a free woman."
From City Hall to the Capitol, metro columnist Tony Messenger shines light on what public officials are doing, tells stories of the disaffected, and brings voice to the issues that matter.