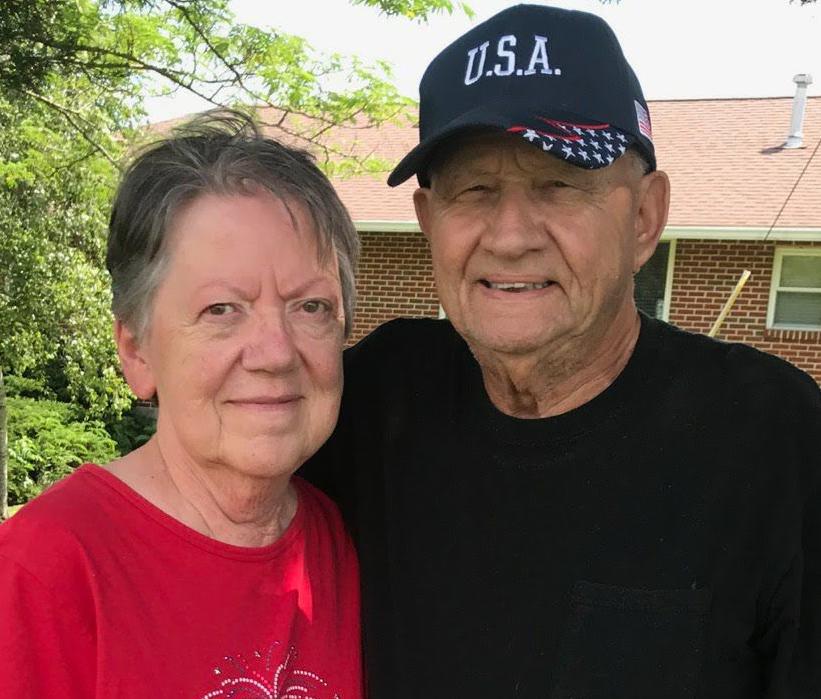 Jim Smith is 80. He has diabetes and kidney failure. He might have prostate cancer.
Smith is the oldest man at the state prison in Pacific.
His family doesn't want him to die there.
"Our biggest fear right now is that we're going to get a call that he's contracted coronavirus," says Smith's son-in-law, Pat Darmody, who lives in Arnold.
This is a real fear for family members of folks who are incarcerated around the country. Jails and prisons are bacteria factories, where men and women packed in tightly can't exactly practice social distancing. It's why advocates all over the country have called for a reduction of jail populations, particularly among elderly folks, to battle the spread of COVID-19 and save lives.
Already, the Missouri Department of Corrections has reported its first coronavirus case.
That's why Darmody and his wife, Pam — Smith's daughter — want Gov. Mike Parson to consider a humanitarian release of Smith and others like him. Let him do the rest of his time at home, they say.
"He's terrified," Darmody says of Smith. "He's scared to death."
That Smith is even in prison is a story unto itself.
When he was 77, Smith, an Army veteran who had lived his entire life in Cuba, Missouri, was arrested for the first time ever. One day, he was having breakfast at the Burger King in St. James, which he often did. A relative from his wife's side of the family was there. Smith told him he needed to go see his mother more often. They had an argument. The man threatened to beat up Smith if he didn't leave him alone.
A couple of days later, the two men were both at the Burger King again. On this day, a doctor would later testify, Smith's blood sugar was dangerously low and likely left him with diminished mental capacity. He brought a baseball bat with him. He attacked his relative, hitting him in the head. The man needed stitches but was treated and released that day at the local hospital.
Smith was charged with felony assault.
Smith is aware of the mistake he made. He apologized to the family. He sought a reduction in charges. But despite the fact that Smith had never previously been arrested, the prosecutor would not accept any plea below felony assault. So Smith agreed to an Alford plea, a type of guilty plea in Missouri in which the defendant doesn't admit guilt.
The pre-sentence report said he was a good risk for probation, or at least a 120-day "shock detention" in prison. Pulaski County Associate Circuit Judge Mark Calvert, hearing the case on a change of venue, would have none of that. He sentenced Smith to 10 years in prison.
"We were stunned," Darmody says.
At sentencing, even the victim's mother and sisters told the judge they didn't think Smith belonged in jail. He had one almost out-of-body violent episode that was most likely related to his underlying medical condition.
The family appealed the sentence based on ineffective counsel. They lost.
For a while, Smith's family visited him every month, bringing food to the Missouri Eastern Correctional Center to try to supplement his diet. But when the coronavirus pandemic hit, the state prison system cut off personal visits. Now Smith's family lives in fear that they'll get that phone call in the middle of the night.
"He pretty much relies on strangers there (both fellow inmates and Department of Corrections staff) to keep him alive," Darmody says. "It's more difficult now because we can't bring him food."
Smith's family has filed clemency requests with Parson's office.
Just this week, Parson was asked if his administration was preparing to reduce the prison population in Missouri to address coronavirus fears.
"We are not," he said. "People are incarcerated for a reason."
Yes they are. Some men and women are behind bars because the criminal justice system in Missouri has lost its way. Other states across the country are releasing thousands of incarcerated people at risk for catching COVID-19, from New Jersey to Pennsylvania to Ohio, and Iowa, Oklahoma and Colorado.
But not Missouri, where men like Smith may have been handed a virtual death sentence.
Smith's wife of 55 years, Elvena, is waiting for him at their home in Cuba, hopeful that she will see him again.
"Please let him serve the rest of his sentence at home," Darmody pleads. "Put him on house arrest. We'll pay for it. We just don't want him to die in prison."
From City Hall to the Capitol, metro columnist Tony Messenger shines light on what public officials are doing, tells stories of the disaffected, and brings voice to the issues that matter.