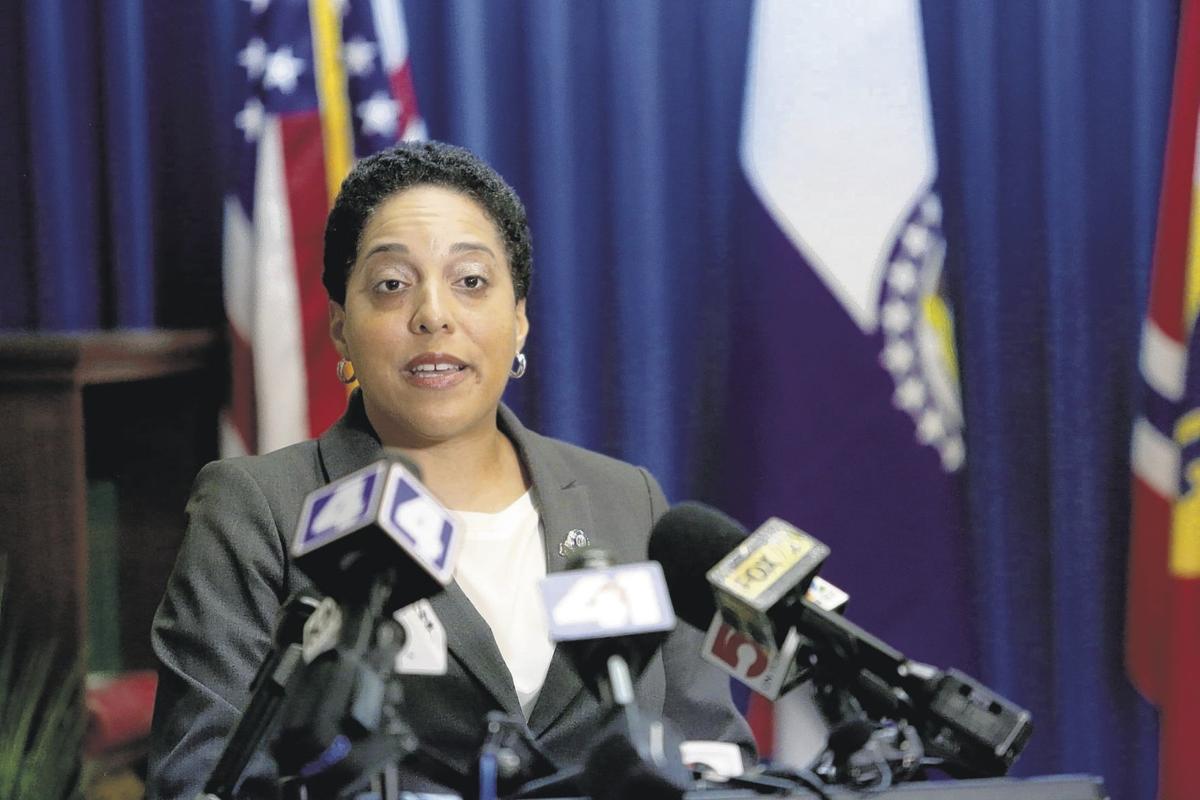 Between 1970 and 2003, there were more than 2,000 cases of prosecutorial misconduct that led appeals judges to overturn convictions in U.S. criminal courts.
More than two dozen of those cases found that innocent people had been wrongly convicted.
The research, led by Missouri-based investigative reporter Steve Weinberg, was published by the Center for Public Integrity. Called "Harmful Error," the series of investigative pieces found that in only one case among those more than 2,000 overturned cases spread across three decades, was a prosecutor eventually disbarred for the misconduct.
So when St. Louis Circuit Attorney Kim Gardner says that the investigation into her conduct, and that of her office, in the failed prosecution of two criminal cases against former Gov. Eric Greitens, is highly unusual, she's not wrong.
The special prosecutor in the case, Gerard "Jerry" Carmody, has been best friends with Greitens' attorney, Ed Dowd, since they went to Chaminade College Preparatory School together. Dowd, a former federal prosecutor, is one of the most powerful members of the legal and political community in St. Louis. A grand jury empaneled by Carmody has now charged Gardner's investigator in the Greitens' case, former FBI agent William Don Tisaby, with six counts of perjury.
Tisaby is accused of lying about notes he took and questions he asked during a videotaped interview with the alleged victim in the case, and about information Gardner provided him through notes, phone calls and texts before that interview. Gardner, his boss, appears to have known about Tisaby's alleged dishonesty.
It's a devastating indictment that, if the evidence proves to be true, raises serious questions about Gardner's competence and failure to adhere to well-established ethical guidelines.
In that regard, Weinberg isn't surprised. He's spent much of his career documenting similar errors made by prosecutors all over the country.
Take Steven Goldman, for instance.
In 1983, as an assistant prosecutor in the office of St. Louis County Prosecutor George "Buzz" Westfall, Goldman charged Ellen Reasonover with murdering a gas station attendant in north St. Louis County. Reasonover, who like Gardner is black, was convicted. She served 16 years in prison before she was released by U.S. District Judge Jean Hamilton, in a ruling that called her prosecution by Goldman "fundamentally unfair."
In that case, the prosecution possessed two audio recordings of Reasonover from jailhouse conversations that were exculpatory in nature, including one in which she told her boyfriend she didn't do it. Those recordings were never provided to the defense. Goldman also made a deal with a jailhouse snitch to elicit testimony damaging to Reasonover, and not only didn't disclose the deal to the jury, but specifically told the jury there was no deal.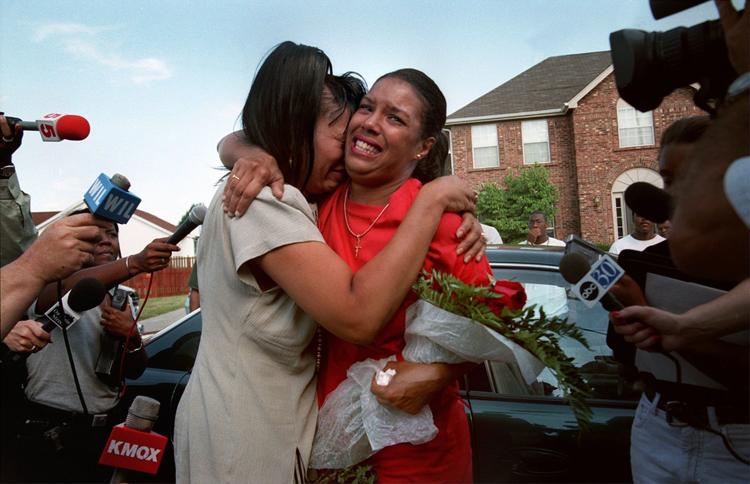 Reasonover later won more than $7.5 million in a civil settlement in the case.
Westfall became the county executive. His name now adorns the county justice center. Goldman became a judge. There was no special prosecutor or grand jury empaneled to investigate their misconduct.
Greitens, of course, never went to jail. Gardner dropped one charge of computer tampering around the same time the governor resigned his position. The other accusation, that he took a photo of a half-naked woman and threatened to release it, was sent to a special prosecutor in Kansas City. After examining the evidence, Jackson County Prosecuting Attorney Jean Peters Baker declined to file a case.
But she did make one interesting finding.
In the time between a review of Greitens' phone by Dowd and his legal team and a subsequent review a month later ordered by a judge, 31,000 files went missing.
"They're gone. I know that they're gone. Whether or not they were intentionally deleted, why they were deleted, how they were deleted, I do not know," Baker said.
Greitens' attorneys disputed Baker's findings.
There was no special prosecutor appointed to get to the bottom of the missing files.
So, a black woman, Reasonover, wrongly spends 16 years in jail and the white prosecutor gets promoted to judge.
A white defendant, Greitens, with the best lawyers dark money can buy, has all charges dropped against him, and the black prosecutor gets investigated by a close friend of the defendant's attorney.
The Reasonover case, Weinberg wrote in Harmful Error, might be extreme, but there are hundreds of other cases like it in Missouri and all over the country, where prosecutors never pay a price for their misconduct.
"We found some jurisdictions where Brady violations were routine," Weinberg said of the practice of withholding evidence from defense attorneys. "Most of the time nothing happens."
Except with Kim Gardner, the black prosecutor who dared to take on the establishment.
From City Hall to the Capitol, metro columnist Tony Messenger shines light on what public officials are doing, tells stories of the disaffected, and brings voice to the issues that matter.