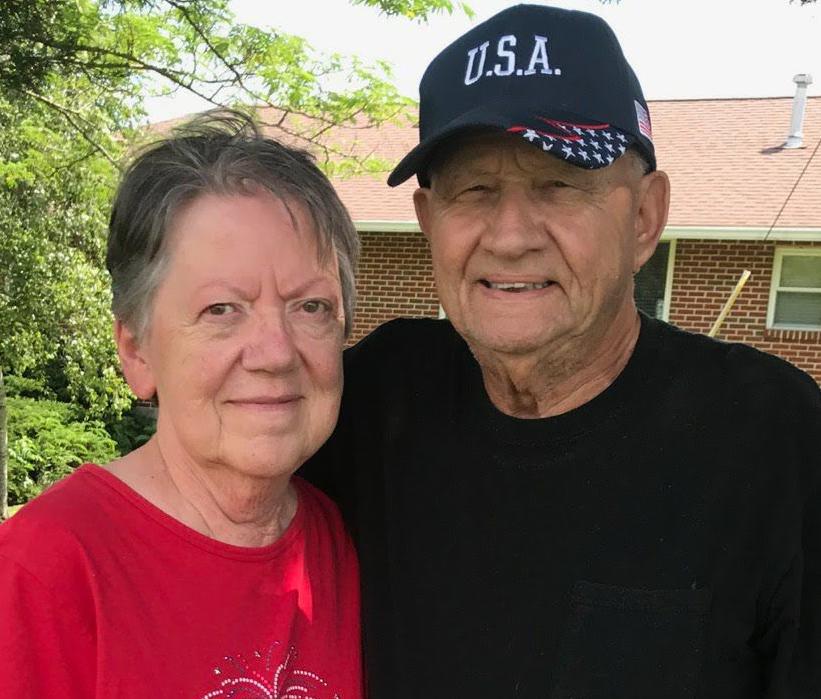 Kelly Potter's doing a seven-year stint in the Chillicothe Correctional Center for forgery.
Lately, though, the 55-year-old from St. Louis County said she and the other women behind bars there feel something different about their various sentences.
"It's like we're all in here on a death sentence," Potter told me on the phone the other day.
The state prison for women has 205 active cases, about 20% of the inmate population; 15 staff members also are infected.
It started in the kitchen, where a cook became infected with COVID-19. Soon, staff members and offenders started getting sick. Those who test positive are isolated until they pass a second test. Many of the women who are detained there tell me that various protocols to keep them safe are regularly violated, that they have to beg for cleaning materials, that staff members often don't wear masks.
One of Potter's best friends in the prison was one of the first to test positive. She hasn't seen her in about a month, as her friend awaits a second negative test to allow her to rejoin the general population.
Meanwhile, the population at Chillicothe grew recently, with the transfer of many women from Vandalia, some of them elderly, including Patty Prewitt, who is 71. Prewitt has long been on an increasing stack of pardon requests on the desk of Gov. Mike Parson, who hasn't acted on them.
In fact, when it comes to the prisons and COVID-19, other than using federal funding to test inmates and staff, Parson has done nothing.
All over the country, governors have tried to reduce prison populations, letting nonviolent offenders serve their sentences at home to reduce the possible spread of the deadly virus. Parson has not, though some local judges have released detainees in local and county jails.
Chillicothe is not the only prison with a virus outbreak. There are 54 men in the Missouri Eastern Correctional Center in Pacific who have tested positive for COVID-19. I wrote about Pacific a few months ago. The oldest offender there is Jim Smith. He's 80 and has multiple preexisting conditions making him particularly susceptible to the coronavirus.
Smith's family has been lobbying for his humanitarian release. The Army veteran is there on a 10-year sentence for assault, his first criminal infraction, in a case that stems from an argument with a family friend.
Things got so bad in Pacific, so quickly, that there was a disturbance Tuesday night in the prison, including in the COVID-19 isolation wing. Correctional officers from other prisons had to be called in to quell the uprising. For Smith, that meant a delay in getting the insulin he needs to stay alive.
Smith's family is afraid he'll die in prison. The COVID-19 outbreak they feared when I wrote about Smith in March has come to Pacific.
There are outbreaks in Bonne Terre and Farmington, in Boonville and Charleston.
The Department of Corrections credits its testing program with keeping the overall infection rate down, compared with some prison systems in other states.
"According to data from the COVID Prison Project, Missouri ranks in the top 11 for testing rates (more offenders tested per capita) and the bottom 18 for infection rates (fewer cases per capita)," said Karen Pojmann, communications director for the DOC.
Only one Missouri inmate has died from COVID-19 since the pandemic struck. But the recent outbreaks in Chillicothe and Pacific are the largest to hit the system yet.
And that worries attorney John Ammann, a retired St. Louis University law professor who has advocated for the release of Prewitt and other women in the Missouri prison system, including 72-year-old Mary Pickard.
Pickard tested positive this week for COVID-19.
The crisis has come to Missouri's prisons, Ammann believes, in part because of Parson's refusal to implement a statewide mask policy. Most of Missouri's prisons are in rural communities where many folks are following Parson's lead and eschewing the masks and social distancing that can stem the spread of COVID-19.
"There are easy things he could do," Ammann says of Parson, "like release people already scheduled with a parole date."
When it comes to COVID-19, though, nothing comes easy for Missouri's governor. He urges school districts to send kids to in-person instruction this fall, because children who get infected, he says, are "going to get over it." When asked why he is often seen in rural settings indoors without wearing a mask, Parson snaps at reporters: "If you want to wear a dang mask, wear a mask."
The people in prison can't go home. Some are going to end up in the hospital. Some might well die, if the governor doesn't act.
"We pray the governor abandons his hard-line approach and shows compassion for all Missourians," Ammann says, "including those who are in the state's care 24 hours a day."