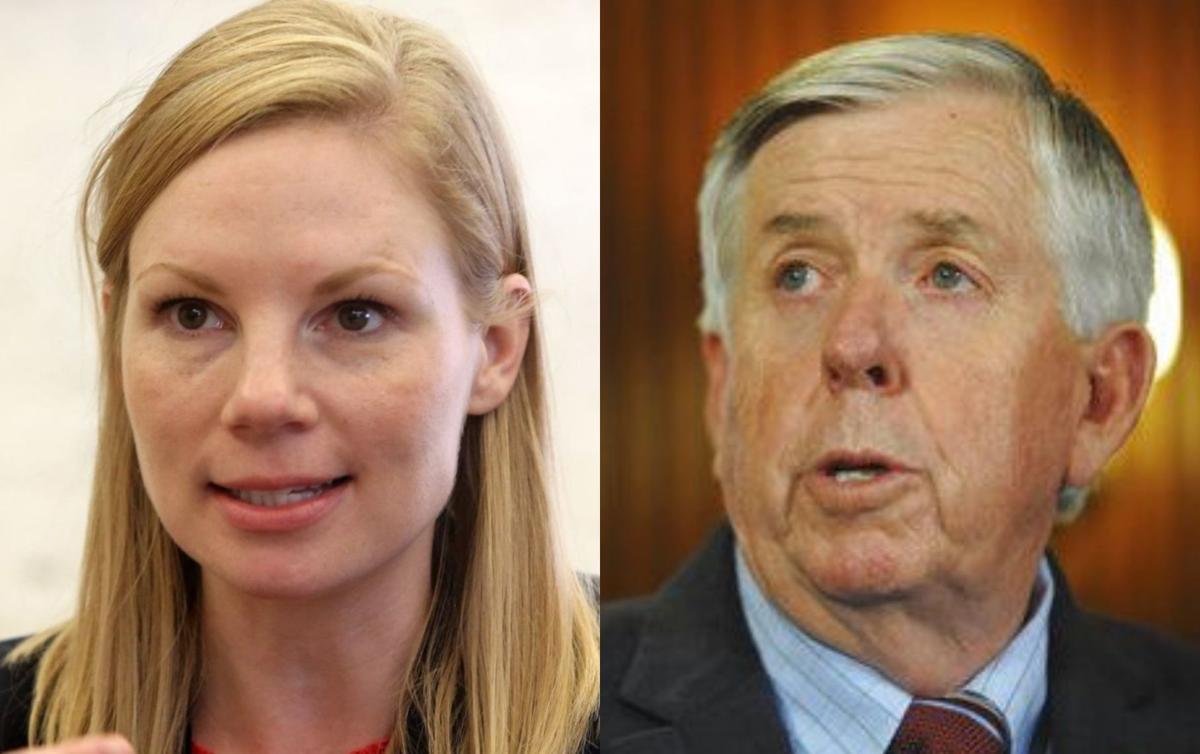 After Missouri voters passed Medicaid expansion on Tuesday, joining 38 other states and the District of Columbia that have done so since the passage of the Affordable Care Act, former Republican state Sen. Ryan Silvey wrote about the awakening that vote must be to his party.
When he was still in the Missouri Legislature, Silvey and Rep. Jay Barnes, R-Jefferson City, were the only two members of the GOP who tried to pass legislation to do that which voters did instead. Barnes and Silvey couldn't even get their Republican colleagues to bring their bills to a vote. That voters in the state keep making up for the Legislature's failure, a body controlled by a super-majority of Republicans, doesn't bode well for the future of his party, Silvey wrote on Twitter.
"I'm glad people will finally get covered," and Missouri will see an influx of federal funds, wrote Silvey, "but this could/should have been handled years ago and with much more legislative ability to shape, which highlights a disturbing trend I see in my Party …"
1/10 Some thoughts on Medicaid Expansion & the passage of Amendment 2. #MoLeg

6 yrs ago, a couple R's & I had a conservative plan for expanding Medicaid. It was modeled after what then Gov. Pence had done in IN, but even had additional budgetary protections beyond that.

— Ryan Silvey (@RyanSilvey) August 5, 2020
And then he ticked off the things Missouri voters have passed in the last few years that Republicans in the Legislature have blocked: a raise in the minimum wage, legalized medical marijuana, union protections for workers by beating back a right-to-work proposal.
"I hope this is the awakening needed to tackle problems as they arise instead of avoiding them for some philosophical purity test," Silvey wrote. "Otherwise, the voters have shown they will tackle them for you & make you deal with the fallout."
That fallout comes in November.
The governor's race between Gov. Mike Parson, a Republican, and Auditor Nicole Galloway, a Democrat, will be won or lost over the issue of health care — both Parson's laissez-faire performance battling COVID-19 in a state increasingly identified as a national hot spot, and his opposition to providing Medicaid to working families who need it, both in the cities and rural Missouri. And let's not forget the 100,000 children knocked off the Medicaid rolls under Parson's watch.
Parson knows this is a losing issue for him. It's why he put the Medicaid expansion vote on the August ballot, so the voters who passed it didn't also go to the polls motivated to vote at the same time for Galloway, who has long been a supporter of Medicaid expansion.
But those pro-health care voters will be back on Nov. 3 anyway. That's because the same Missouri Legislature that wouldn't pass Medicaid expansion put Amendment 3 on the ballot to try to overturn a very similar coalition of voters who passed the Clean Missouri amendment a year ago. More than 60% of Missouri voters said yes to Clean Missouri, which limited lobbyists' gifts, and, most importantly, added a level of nonpartisan fairness to how legislative districts are drawn.
It's that process that creates the dichotomy Silvey lamented. The reason that lawmakers are out of touch with statewide voters isn't just because of the state's longstanding rural-urban divide, it's also because they long ago gerrymandered legislative districts to protect incumbent Republicans. Doing so made the districts look less like their actual communities and created primaries where, in most cases, only the most extreme Republican could win.
There are very few legislative districts left in Missouri that could elect a thoughtful Republican voice like Silvey or Barnes, and that puts the state at a loss.
So in November, as Parson is running from his COVID-19 record and his opposition to providing health care to the working poor, the bipartisan coalition that passed Medicaid, passed the minimum wage, fought right-to-work and supported medical marijuana, will be back to defend Clean Missouri.
"I think you will see similar voices of support," for the Vote No on Amendment 3 campaign that Missouri saw with Medicaid expansion, says political strategist Sean Nicholson, who is getting the Clean Missouri band back together. "There will be business and labor groups and community groups. There is a disconnect between what the Legislature has been working on and where the people are at."
The people, says Silvey, want health care. They want the government to solve problems. Yes, even Republicans. Medicaid expansion passed overwhelmingly in Kansas City, St. Louis and Columbia, but it also passed in the two Republican hotbeds of St. Charles County and Green County.
Those voters live in urban areas suffering through a global pandemic. They want health care for their neighbors. Between now and November, Galloway will remind those voters where she stands on that issue.
She wants poor people to have access to health care.
The great awakening election begins.
From City Hall to the Capitol, metro columnist Tony Messenger shines light on what public officials are doing, tells stories of the disaffected, and brings voice to the issues that matter.