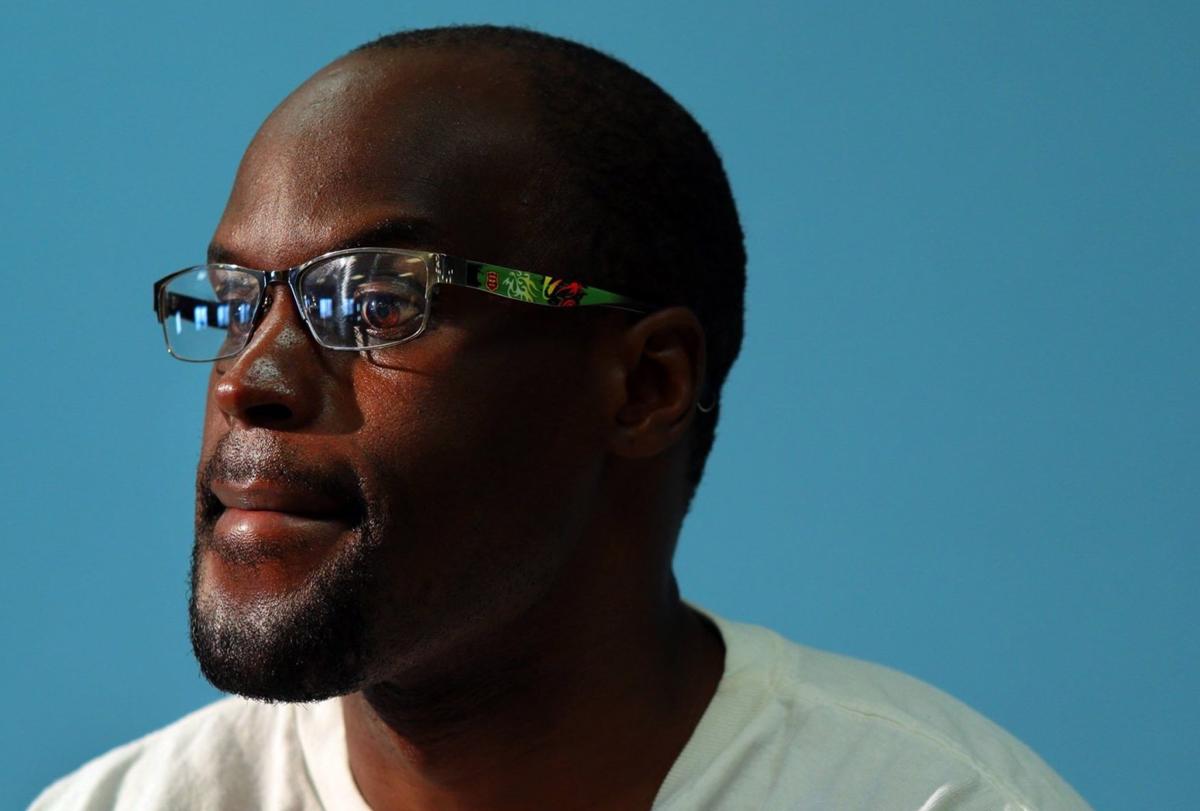 Kristen Sorth got a letter from prison.
For librarians, as for journalists, that's not unusual.
In fact, so far this year, Sorth, the director of the St. Louis County Library, said county librarians have received 339 such letters.
It was from Bobby Bostic.
"I saw you in the newspaper about the bookclub you started," Bostic wrote Sorth. "I have started a bookclub as well for men in prison to rehabilitate themselves. We want to connect with other bookclubs in the free world and to share our experiences of reading books. … Also if you all have any extra books that you could donate to our bookclub then please let me know."
Bostic was 16 in 1995 when he and an 18-year-old robbed a group of six people in St. Louis who were delivering Christmas gifts. Two people were shot, but nobody was seriously injured.
Bostic's co-defendant took a plea bargain and was sentenced to 30 years. Bostic, tried as an adult, went to trial and lost. He was sentenced to 241 years in prison. Appeals all the way up to the U.S. Supreme Court have failed to get Bostic a reduced sentence, even after the judge who sentenced him wrote in 2018 that she regretted the massive sentence.
Bostic is stuck in the Jefferson City Correctional Center, where, without a commutation of his sentence, he will likely die.
Sorth has a son who is about the age Bostic was when he last saw freedom.
"Bobby's letter and story honestly made me so sad and filled me with a desire to help," Sorth said. "I immediately got up and walked to our deputy director's office right next door to mine and sat there while he read the letter. We agreed that we should do something to help Bobby."
Sorth is now on a mission, not just to get Bostic books, but to help all Missouri inmates have access to their public libraries.
Soon after receiving Bostic's letter, she got in touch with Missouri Department of Corrections officials about delivering books and helping set up book clubs.
"Our offer to send books and to possibly create book discussion kits for the prisoners to use was met with zero enthusiasm and frankly a pretty solid 'no,'" Sorth said.
So Sorth went to a higher power.
She sought input from authors who had been in prison and were familiar with the system. She started with former state Sen. Jeff Smith, author of "Mr. Smith Goes to Prison." Then she met with Anthony Ray Hinton, author of "The Sun Does Shine," a memoir about his time on death row as a falsely accused man. Finally, Sorth met with Sister Helen Prejean, the criminal justice reform advocate and author of "Dead Man Walking."
With their suggestions, and those from others, she and her staff submitted a proposal for a project through Focus St. Louis that will help improve literacy among the incarcerated and those recently released.
"Inmates who can read comprehensively, fill out forms, and analyze numbers are more likely to develop high self-esteem, find employment, and be able to avoid criminal behavior when released than individuals without those skills," the library's proposal stated.
At a conference recently, Sorth learned of a project in Washington, D.C., where recently released inmates get a library card. She wants to do something similar here.
It's a focus inspired mostly by a man who has found a love of learning while imprisoned by a system that hasn't learned from its overzealous focus on punishment over rehabilitation.
Bostic has earned a college degree during his time in prison. He's written poetry and nonfiction.
"I keep trying and I am determined to accomplish my goals and I will not give up," he wrote Sorth.
She hasn't written him back yet, mostly because she wants to get a program in place first, to let him know what he's inspired.
"Bobby started all of this with his very concrete example of why it is important to care about those that are justice involved," Sorth said. "We want to help him and are trying to figure out how to do that."
From City Hall to the Capitol, metro columnist Tony Messenger shines light on what public officials are doing, tells stories of the disaffected, and brings voice to the issues that matter.