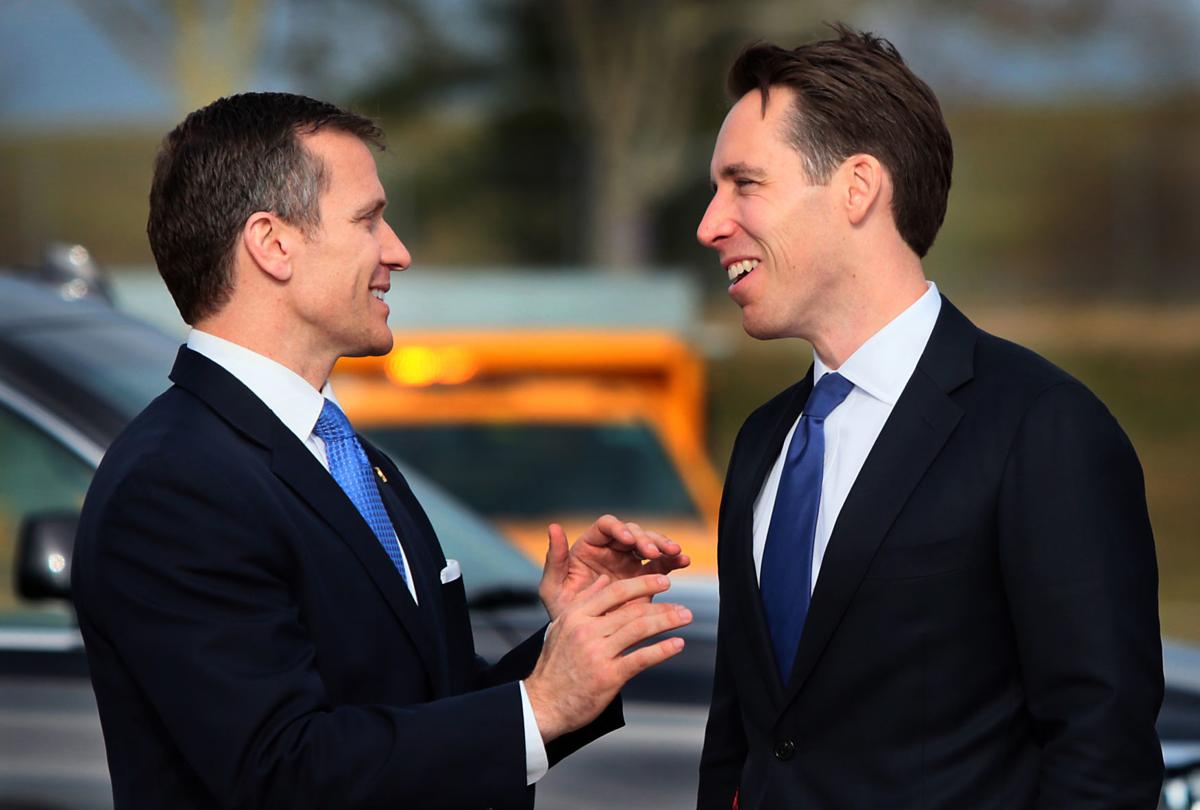 Gregg Keller has been bashing Claire McCaskill for as long as I've known him.
We met in 2006. Keller was running the campaign of U.S. Sen. Jim Talent, who was facing McCaskill, Missouri's auditor and a Democrat, in one of the nation's mostly closely watched races. I was the editorial page editor of the Springfield News-Leader, and on a panel of reporters who questioned the two candidates at a televised debate that turned personal.
Talent raised questions about tax shelters held by McCaskill's husband.
She accused the senator of smearing her family for political gain.
It was intense. It was personal.
But it was nothing like 2018.
This is the era of President Donald Trump and Missouri Gov. Eric Greitens. The two men who ran as "outsiders" both find themselves in significant legal peril for various actions both personal and political. In the case of Greitens, he is under indictment for felony invasion of privacy for allegedly taking a photo without the consent of a half-naked woman in his basement. The Missouri House report on that woman's testimony to an investigative committee paints Greitens as a sexual predator who slapped and smacked the woman and, in one incident, pursued sexual activity against her wishes. The damning report has spurred dozens of calls for Greitens to resign.
On Tuesday, Attorney General Josh Hawley said the governor's legal problems might be getting worse. His office has uncovered evidence of felony computer tampering, he said, related to the Greitens' campaign use of a donor list from the charity he founded, The Mission Continues.
But the day before that happened, Keller was talking about another potential crime on social media.
On Monday, political insider Dave Drebes, who runs a paid newsletter called Missouri Scout popular with lobbyists and elected officials, quoted an anonymous state representative as saying that a political operative working for Greitens was threatening to cut off campaign funds from big donors if lawmakers didn't support the embattled governor.
Keller, a St. Louis-based GOP political consultant who is no fan of Greitens, tweeted about the allegation.
Then, his longtime nemesis, McCaskill, upped the ante.
"This is rampant corruption," she wrote, in retweeting Keller. "Hope someone in law enforcement investigates."
It's just a couple of tweets.
But it's a sign of something so much more important. When he ran for election, Greitens said he was going to blow up Jefferson City. He targeted both Democrats and Republicans. He said they were corrupt and he would bring the entire unethical house crumbling to the ground.
Instead, by embracing the worst of the ethical failings of Missouri's political system, he brought those who are often diametrically opposed together in opposition to him.
"I disagree with Claire McCaskill on the 2nd Amendment, abortion, marriage, religious liberty, taxes and everything in between," Keller told me. "But we agree Eric Greitens is a uniquely bad actor in the history of Missouri government and politics. Most Missourians who have had time to think about it are coming around to the same conclusion."
To be fair, Keller has never been on Greitens' side. The conservative Republican political consultant supported and worked for St. Louis businessman John Brunner during the 2016 GOP primary.
It was an infamous incident between Brunner and Greitens at the time that should have clued voters in to the kind of man they eventually elected. In 2015 the two Republican candidates had a phone call that was surreptitiously recorded in which Greitens lost his temper with Brunner in a dispute about campaign ads. "You are such a weasel," the former Navy SEAL said to the former Marine officer. "I can't wait to see you in person, John. I want to look in your eyes."
Missouri elected officials of both parties have now looked their governor in his eyes, and they don't like what they see. Democratic prosecutor Kim Gardner in St. Louis has charged Greitens with one felony, and Republican Attorney General Josh Hawley is encouraging her to file another. A bipartisan House committee led by Rep. Jay Barnes, R-Jefferson City, is considering impeachment proceedings.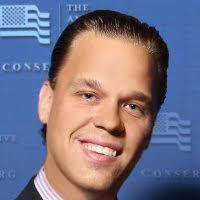 And old foes like Keller and McCaskill find themselves on the same side, wanting Greitens gone so some level of mutual respect can return to Missouri politics.
"The unhinged Eric Greitens we heard in the recorded phone conversation with John Brunner during the gubernatorial primary signaled what Greitens' approach to governing would be," Keller says. "It's combative in a narcissistic, self-defeating way and is a big reason he finds himself today with zero unpaid allies."
A former Democrat who presented himself to voters as a conservative Republican, Greitens is all alone, as his opponents gather on common ground.
"His party has always and only been a party of one," Keller says. "The Eric Greitens Party."