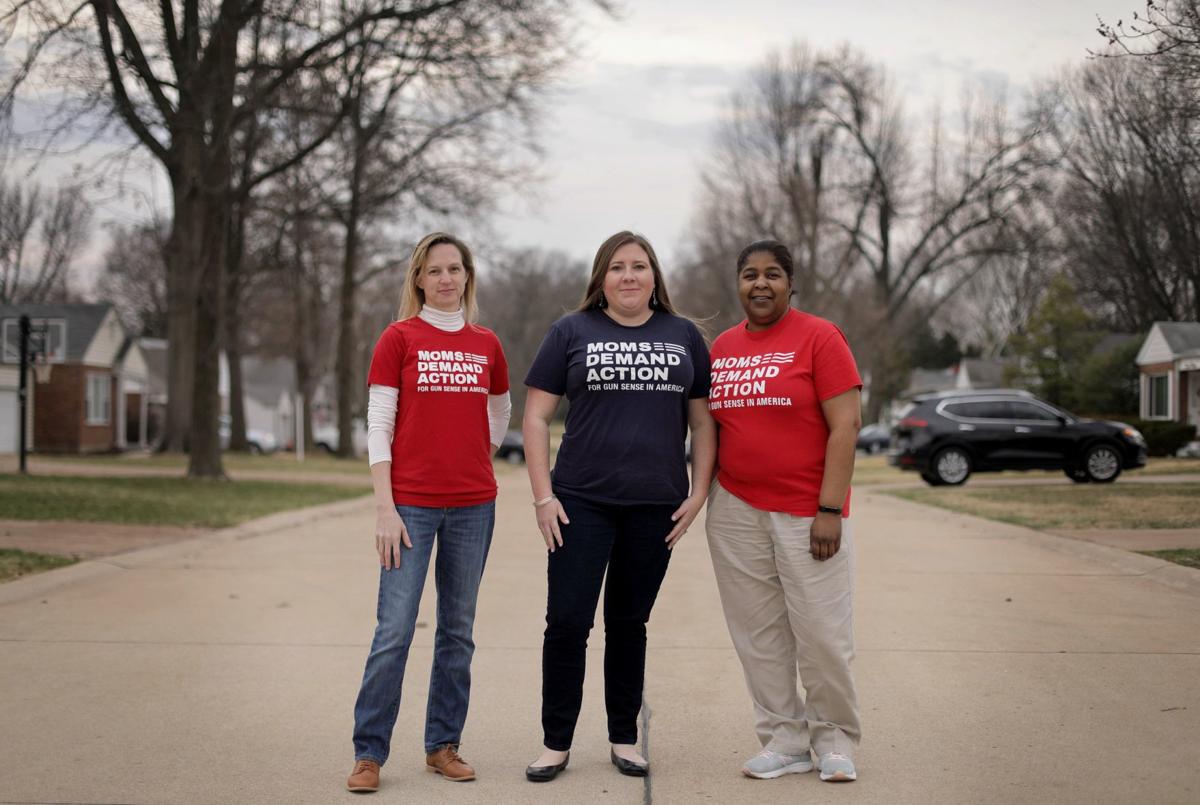 Glenda Lay was 6 years old when she experienced gun violence for the first time.
She was playing in the front yard of her north St. Louis home when two neighbors across the street got into an argument. They pulled out guns and shot each other.
It was traumatic, but not like a family member died.
In 1998, her brother-in-law was murdered in Atlanta. Thirty days later, a cousin was shot and killed just outside the old St. Luke's Hospital on Delmar Boulevard.
Sixteen years after that she would have her "enough" moment.
It was Sept. 4, 2014. Her youngest sister was headed to a friend's birthday celebration downtown.
Around Interstate 70 and East Grand Avenue two cars drove by firing guns at each other.
"I was shocked that it could happen to her," Lay says. "I still don't understand."
Her sister left behind two grown sons, a heartbroken mother, and a large grieving family. She was one of six people killed in the city of St. Louis in an 18-hour span that year, one of the most violent in recent St. Louis history.
When people are victims of gun violence, the aftermath continues for years, Lay says.
"You don't replace people," she says.
After her sister died, Lay decided she had no choice but to become an activist. She joined St. Louis Mothers in Charge, and then the national group Moms Demand Action. Four years running now, she's gone to the Missouri Capitol to lobby for common sense gun regulation.
This year, one of the things she and some of her fellow activists want policy-makers to think about is a bit outside the realm of normal gun-violence debates, which tend to get bogged down in partisan disputes, particularly in Missouri. This year, Lay says, she'd like lawmakers to spend some time thinking about the victims of gun violence, and what can be done to help them.
Recently, Lay has been thinking a lot about the victims of the school shootings in Parkland, Fla., last year and in Newtown, Conn., in 2012. That's because years later, the families of those who died are still suffering. The high-profile suicides of parents or survivors of those tragedies reminded Lay of her struggles and those of her nephews and siblings. A veteran of Desert Storm, the 60-year-old former Air Force medic knows a bit about trauma.
After a shooting, "everybody is in some phase of PTSD at some point," Lay says.
Why not do a better job of helping victims cope?
That's the purpose of the Victims of Crime Act, passed by Congress in 1984. Funded by fees in federal court cases, the act passes millions of dollars to states in grants that are intended for crime victims. In Missouri, much of the money goes to domestic violence victims, or victims of child abuse and sexual assault. Nonprofit organizations or county crime victim offices apply for the grants.
But there's a problem. A 2018 report by the Office of Inspector General in the U.S. Department of Justice found multiple issues with how the state's Department of Public Safety was administering the program, including questions about transparency and distribution of some money to the Missouri Association of Prosecuting Attorneys.
Coble knows well the connection between guns and domestic violence. For the umpteenth year in a row she'll be in the Capitol this year trying to keep guns out of the hands of domestic abusers, a step Missouri Republicans have been loathe to take, which of course, leads to more victims of gun violence.
The grant money that comes from the Victims of Crime Act makes a huge difference in victims' lives, Coble says.
Lay hopes that perhaps those organizations working to help families recover from gun violence, like the various programs working under the umbrella of Washington University's Gun Violence Initiative, might start applying for some of the $70 million that will be available in the next grant cycle. That initiative is focused on treating gun violence as a public health issue, and that's precisely how Lay sees it.
She thinks back to her sister's death and just starts adding up the costs to survive.
"I was lucky," Lay says. Her employer gave her a month off to deal with the trauma. There was counseling. Funeral expenses. So many little things that add up.
"It's a ripple effect," Lay says. "Gun violence doesn't just affect one family."