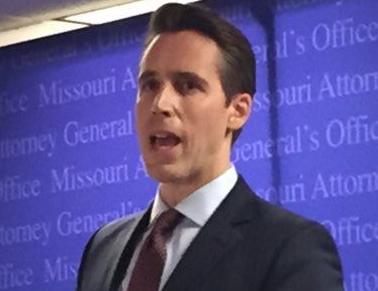 By 2002 she was an associate product manager. That year, Hallmark's management came up with a new way to deal with employee complaints about discrimination and harassment. The company instituted the "Hallmark Dispute Resolution Program," forcing employees, without their consent, into arbitration for any employment issues.
A year later, Morrow was fired. Hallmark said it was for poor performance. She thought it was age discrimination. She sued.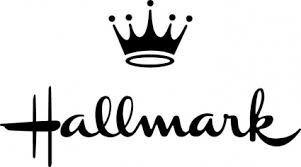 The court sided with Hallmark and said Morrow needed to submit to arbitration. She persisted in her legal battle. In June 2008, she won. The Western District of the Missouri Court of Appeals ruled that companies can't simply force arbitration on employees and take away one of the oldest constitutional rights in Missouri, the right to trial by jury.
"The idea that an employer can create any legal contract it dares to create (based on a condition of at-will employment) cannot be sustained upon reflection," the court wrote.
The decision has guided Missouri employment law for a decade. And Hallmark has been trying to find a work-around ever since.
"They have been lobbying for pro-arbitration bills in the Missouri Legislature ever since that case was resolved," says Kansas City attorney Mark Jess.
Jess represented Morrow in the case. So he's more than an interested observer in the heated debate in the Legislature over Rep. Kevin Corlew's House Bill 1512. The bill was heading toward House passage last week until it came up against an unexpected and accidental obstacle: Attorney General Josh Hawley.
Like Corlew, Hawley is a Republican. Hawley hasn't taken a position against the bill.
But last week he signed on to a letter along with every attorney general in the country that asked Congress to explicitly end forced arbitration in sexual harassment cases. Hawley's letter advocates for the exact opposite of what Corlew's bill would do.
Both Corlew and Hawley have said that they have talked about making sure that his bill is ultimately amended so that it doesn't shield sexual harassers from public scrutiny. That hasn't happened yet.
Even if it does, that misses the point, Jess says.
"All discrimination is wrong," he says. "All of these disputes should be out in the open."
Corlew's bill is being pushed by Hallmark, the Missouri Chamber of Commerce and other business groups. It is part of a long-standing Republican push in Missouri to stack the judicial system in favor of employers and against workers. And it might have worked this year, too, if not for the national #MeToo movement, which sparked the letter from Hawley and his fellow attorneys general.
"Access to the judicial system, whether federal or state, is a fundamental right of all Americans," they wrote. The letter also criticized the secrecy of employment arbitration contracts and how they tend to tilt the playing field unfairly toward the employer.
To Jess, this is what lawmakers have to understand if they continue to debate Corlew's bill.
"Almost all arbitrators are former defense lawyers who are paid by employers," Jess said. "It is literally putting the fox in charge of the henhouse. It's an obvious conflict of interest."
Corlew's bill would give arbitrators, not courts, the ultimate say in whether a discrimination or harassment complaint deserved to be conducted in the secrecy of arbitration or the transparency of open court.
"You could have a serial sexual harasser and nobody even knows because it's all decided in secret," Jess says. "It's such an unfair system, it's insane."
A Hallmark lobbyist didn't return calls for this column. But they have been plenty active in the Capitol.
"Lobbyists worked the marble halls with great fervor to bend votes their way, but they apparently failed to garner enough support, and the bill never came up for a vote," wrote state Rep. Jay Barnes, R-Jefferson City, this week in his newsletter to constituents.
"Forcing employees or consumers to give up their fundamental rights is un-American," wrote Barnes, who is an attorney. "For the sake of every Missourian who cares about the Constitution and an impartial system of justice, the ideas in House Bill 1512 should die a permanent death."