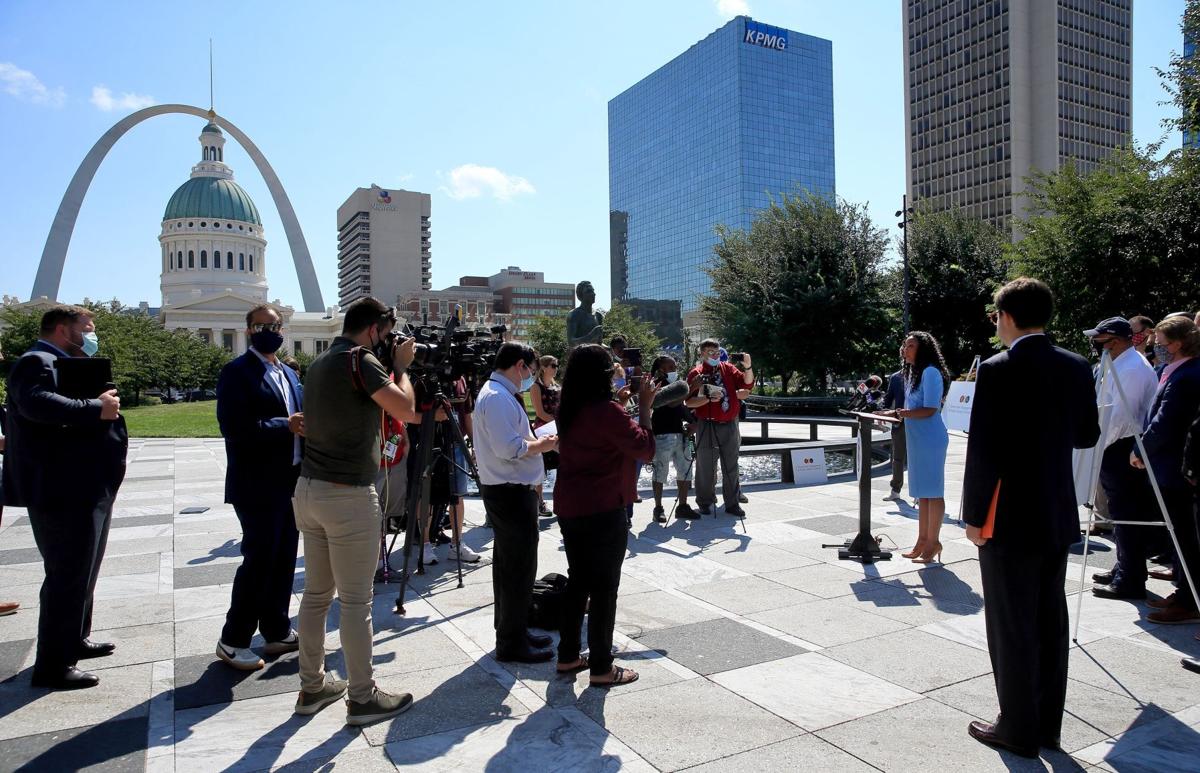 Headlines about crime in downtown St. Louis are a bit like the swallows of San Juan Capistrano. They come back every year.
From Mayor Francis Slay to Mayor Lyda Krewson to current Mayor Tishaura O. Jones, downtown crime has been a political albatross. Every mayor in St. Louis says the same thing: Crime is their top priority. So it was last week when Jones addressed a legislative committee with the stated purpose of helping St. Louis with crime or other issues important to the city.
Don't hold your breath. One of the reasons that each mayor in the city struggles to beat back crime is because the Missouri Legislature is often working against the city. It won't help on guns, it won't invest in transit to help people get to jobs; it does everything it can to help keep poor people stuck in the poverty that often contributes to criminal behavior. Health care? No, the Republicans who run the Legislature say. Better school funding? No. Higher pay for low-wage workers? Hell no.
They appoint committees with downtown businesspeople. They flood certain zones with extra police officers, particularly in the heat of the summer when people are out and about and crime tends to spike. They tout investments in cultural activities that bring people downtown.
Jones did all of these things last week while announcing her plans to crack down on some of the downtown crime that has earned headlines this summer. She has the calendar on her side. As summer turns to fall, crime often falls in the city.
"This is a short-term fix for some of the problems we are having downtown, and then we will make adjustments," said Dan Isom, the city's public safety director, at a news conference announcing the plan. "This is not only about enforcement. Creating positive, productive spaces in our downtown will bring more people to the neighborhoods to have fun."
Isom's comments were not much different than those he made in 2011, during a similar focus on downtown crime late in the summer. Then, as now, crime was actually experiencing a downturn in the city. This year, for instance, homicides in St. Louis are at a five-year low, breaking away from the spike in crime that has occurred during the pandemic.
"We're battling perception all the time," Isom, then the police chief, said in 2011.
The city has the same chicken-and-egg problem it had then, magnified by the still-too-slow recovery from the coronavirus pandemic. It needs more people living, working and playing downtown because the density of people is a natural deterrent to crime.
"I see an idle downtown as a troublemakers' paradise," Jones said.
And yet, to bring people downtown, the city needs to convince some folks in the suburbs or from other towns that St. Louis is a safe place to be. The day before Jones and Isom spoke of their new plan to crack down on crime, a draft pick of the St. Louis Blues hockey team was robbed at gunpoint near the Arch. That's a bad headline. The next day, one of the owners of the Blues, David Steward, appeared with civic leaders to announce that next year NASCAR will bring a summer race to World Wide Technology Raceway, situated across the Mississippi River from downtown, in Illinois. That's a good headline.
That event will fill hotels in downtown St. Louis and bring tens of thousands of visitors to the city. The event's organizers weren't scared away by recurring headlines of downtown violence, and that's a good thing. Jones' challenge between now and then — along with her partners in civic and business leadership in the city — will be to bring more people downtown as the pandemic (hopefully) eases, in a way that earns the sort of headlines that shine a more positive light on the city.
One of the civic leaders who stood with Jones as she announced her short-term plans to address downtown crime was St. Louis Cardinals President Bill DeWitt III. That night, his team climbed into wild-card position after a win over the New York Mets.
Playoff baseball in downtown St. Louis would make for a fun fall, just as it did in that magical year in 2011, when August's headlines were forgotten by October.