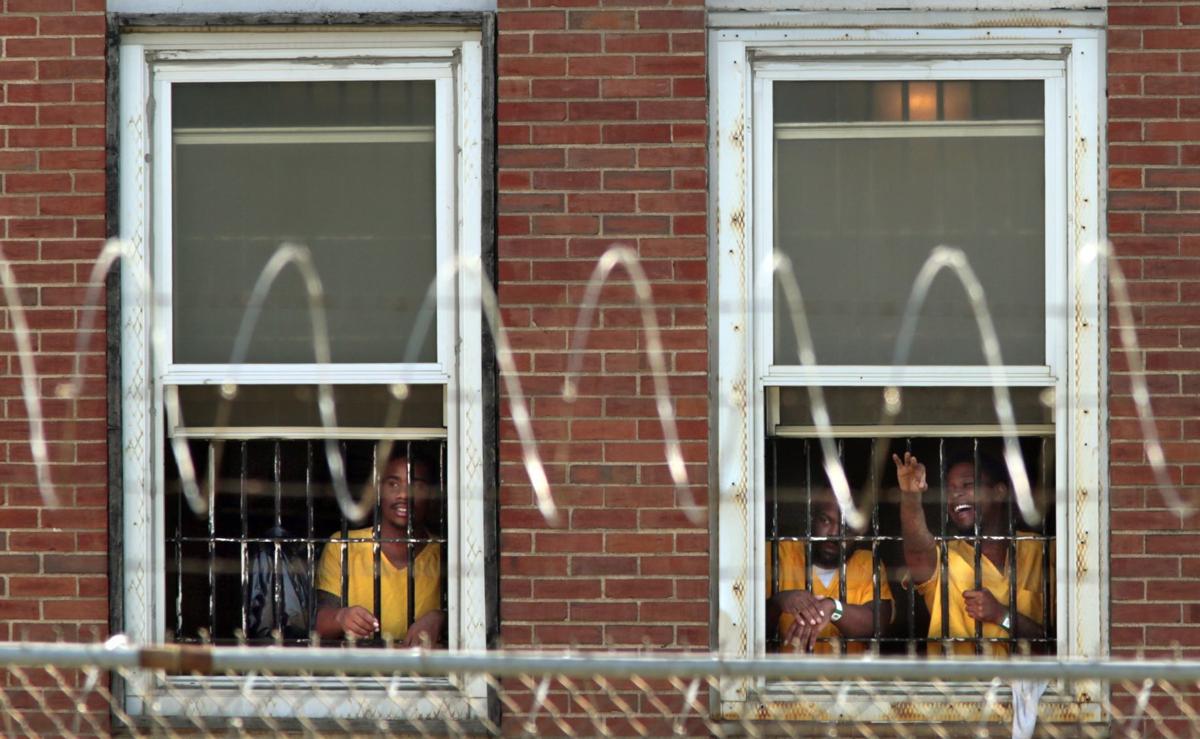 Cassi Licata missed a court date because she was in the hospital with a high-risk pregnancy.
Richard Robards worried he would miss the birth of his child.
Last week, they were both behind bars, on opposite sides of Missouri, mostly because they are poor.
Robards was in the Workhouse in St. Louis, held in lieu of $10,000 cash bail, awaiting his day in court on burglary charges.
Licata is in Ray County Jail on the western end of the state, held in lieu of $1,500 cash bail because she missed the aforementioned hearing. The purpose of that hearing was to collect money she owes the court for her time in jail on a 2013 charge that she absconded with her child during a custody dispute.
The two defendants are Exhibits A and B of why Missouri has become the front line in a national war on poverty and the courts. They are examples of a toxic stew that starts with high cash bail, is seasoned with obscene court costs, and boils over into disrupted families and increased poverty for people whose greatest crime is often that they can't afford to navigate a judicial system tilted against them.
On Monday, the nonprofit law firm ArchCity Defenders and three national civil rights groups filed a federal lawsuit against the city of St. Louis on behalf of Robards and other similar defendants, arguing that the cash bail that keeps them in jail is being applied in a manner that violates the equal protection clause of the U.S. Constitution. Three days after the lawsuit was filed, and two days after the chief justice of the Missouri Supreme Court, Zel Fischer, announced the court would be changing rules on cash bail, Robards was released on his own recognizance.
One of the national organizations that joined in his lawsuit, the Institute for Constitutional Advocacy and Protection, also filed an amicus brief this month in a Missouri Supreme Court case that attacks the scheme common in rural Missouri that keeps people like Licata in jail because they can't afford to pay room-and-board bills from their previous sentences.
"Indigent defendants sentenced to a jail term in Missouri are, in effect, punished with two separate sentences," reads that brief, which was written and co-signed by the Fines and Fees Justice Center, the Roderick and Solange MacArthur Justice Center, Fair and Just Prosecution and the Show Me Institute. "First they serve the court-ordered jail time. Second, once the jail time is completed, they must pay for the expense of each day of their incarceration, a debt that often amounts to hundreds or even thousands of dollars. This debt — frequently referred to as a 'jail board bill' — is often insurmountable for indigent individuals, causes incalculable harm and follows them for years. Even worse, numerous courts across Missouri require individuals laboring under the cloud of jail debt to report to court for monthly show-cause hearings — on the legally unsupportable theory that jail debt can be taxed as 'court costs' — to either make a payment or explain why they cannot."
This is what happened to Licata.
In 2012, according to court records, she and her child fled to a domestic violence shelter in Oklahoma, where they lived for several months. During that time, the child's father was awarded custody of their child. Licata was charged with felony interference with custody. She pleaded not guilty and went to trial. The jury found her guilty and she was sentenced to nine months in jail. Licata appealed and the conviction was affirmed. While she was in jail, public defender Amanda Langenheim filed a motion for post-conviction relief, citing issues with the trial. The prosecutor agreed that Licata had received ineffective counsel. The court vacated the conviction, and Licata accepted a plea bargain, pleading guilty to a misdemeanor offense of the same charge. She had already done her time in jail. As part of her new agreement with the court, Licata agreed to take responsibility for a bill of $22,694, for her nine months in jail, more than half of it for medical care.
But she did not expect to be threatened with jail time if she couldn't afford payments.
Last August, Ray County Circuit Court Judge Kevin Walden scheduled Licata for a hearing to either make a payment or explain why she couldn't. Licata didn't show up. She was seven months into a high-risk pregnancy. Her doctors at St. Luke's in Kansas City had told her to stay close to the hospital. When a warrant was issued for Licata's arrest, she sent a letter to the court, with two notes from her doctors explaining her medical condition.
The judge didn't recall the warrant.
She was arrested on Jan. 3. She's been there ever since, being charged an additional $45 a day.
"Ms. Licata is being detained simply because she is too poor to pay the $1,500 cash only bond this Court set," Langenheim wrote in a motion for a bond reduction that hasn't been acted upon. There is a poignant irony in Langenheim even being involved in the case. She couldn't have taken it if not for Walden issuing a finding that Licata is indigent. "Jailing a person solely because she is too poor to post bail is incompatible with the requirements of equal protection and due process," Langenheim wrote.
That's the same argument being made in Robards' federal lawsuit in St. Louis.
In Missouri, if you're poor, there is no rural-urban divide.
Licata's next court date is Feb. 6. About the same time she is standing before Walden seeking her freedom, the Missouri Supreme Court is scheduled to hear arguments in two cases brought by the public defender's office arguing that the same scheme that keeps Licata behind bars today isn't allowed under state law.