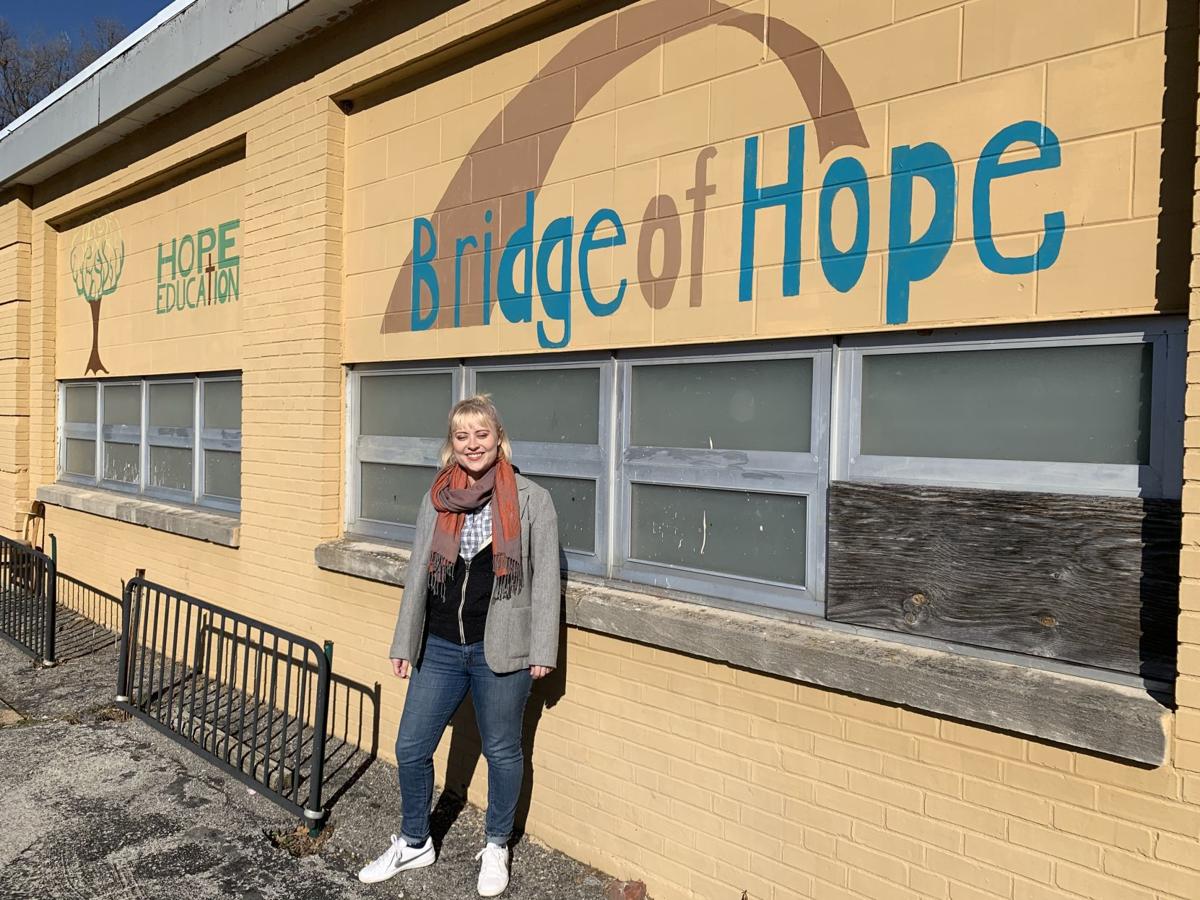 The other day I was standing next to a food truck parked on Market Street next to Citygarden waiting for my lunch.
A gentleman, who I would later find out was homeless, approached.
As is common, my face was buried in my phone, texting, or tweeting, or mindlessly checking emails I've already read. The person told the man standing next to me that he was homeless and asked for a few bucks.
Instead, the man bought him lunch. They stood in line, the homeless man picked out what he wanted, and the downtown business man escaping for a bite to eat, bought him a meal and let him keep the change.
It was a beautiful moment of humanity.
Such opportunities are available most days if you live or work downtown. Like all big cities, St. Louis has a fairly large population of homeless people who congregate downtown. They come here for services at St. Patrick's Center or Biddle House, or they just seek the kindness of strangers. They sleep on benches and in parks because they have nowhere else to go.
The homeless people who live where Lydia Boda grew up, in the Ville neighborhood, are a little bit different.
"So many of our clients are the invisible people," Boda says.
She's the executive director of a nonprofit called Bridge of Hope Ministries that operates in the old "Little Williams" schoolhouse on Cottage Avenue. It's a small, one-story structure not far from the much larger — and vacant — Williams Middle School. Some of the people who seek services at Bridge of Hope tell stories of their parents attending Little Williams, once a segregated school attended only by black students.
Boda, 28, grew up here. She came to the Ville as an infant. Her parents, Robin and Stephen, were church planters from Philadelphia. Bridge of Hope was their church. Now it's much more, a community center that serves a growing homeless population in a community that a generation ago was thriving and full of children.
Boda is the executive director of a facility far from downtown that each day gives homeless people living in the Ville and Greater Ville a place to go for a meal, a cup of coffee, some clothes, a bike to borrow, a moment of silence, a shower, some dignity.
They're "invisible" because they live in the neighborhoods where they grew up, in crumbling and vacant brick homes — "vacos," they call them — with friends or family on a couch, or in one of the new homeless shelters run by Pastor Mike Robinson, a former employee at Bridge of Hope.
This is the homelessness that exists in places where many area residents rarely tread, in north and south St. Louis, in tucked away hills and valleys and highway overpasses in the suburbs.
"The need is growing," Boda says, and the system isn't set up to reach some of the people who need help the most.
Most of the people whom Boda sees on a daily basis are afraid to seek services through some of the larger organizations that serve the homeless population in St. Louis. They have criminal records and outstanding warrants. They are addicted to drugs — heroin, opioids, crack.
As the organization that started in her parents' living room nearly two decades ago adjusts to meet the needs of the community it continues to serve, Boda hopes to find more ways to help the people she meets every day reach that "next level of care." That could be a roof over their heads, treatment for drug addiction, access to transportation, or jobs.
To do that, she needs money. Such is the life of a nonprofit — Bridge of Hope became one in 2017. Boda's clients fly signs at highway on-ramps, she flies one in corporate boardrooms.
On March 28, author Ron Hall, whose book "Same Kind of Different as Me" became a New York Times best seller, will be the keynote speaker at a fundraiser at the International Brotherhood of Electrical Workers hall on Hampton Avenue. The message of Hall's book is one that is practiced at Bridge of Hope — that helping people climb out of homelessness is about relationships. It's about building trust among people with different experiences.
"How was Christmas?" Debra Wiens asks a man named Jose. Wiens is carrying a load of socks and underwear into Bridge of Hope, where she is a volunteer and board member. She knows Jose and other members of the community who spend time there.
Jose is dressed for winter. The hood of his heavy coat is over his head; gloves pulled tight. The bike that gets him to and fro is leaning against the wall of the former school. He's happy to see his friend.
Wiens is a retired history teacher who lives in Creve Coeur. Some of her friends give her sideways looks when they find out how much time she spends in the Ville, but she doesn't give it a thought.
"It's about relationships," she says of homeless outreach, "relationships with people you would never expect to be in relationship with."
From City Hall to the Capitol, metro columnist Tony Messenger shines light on what public officials are doing, tells stories of the disaffected, and brings voice to the issues that matter.