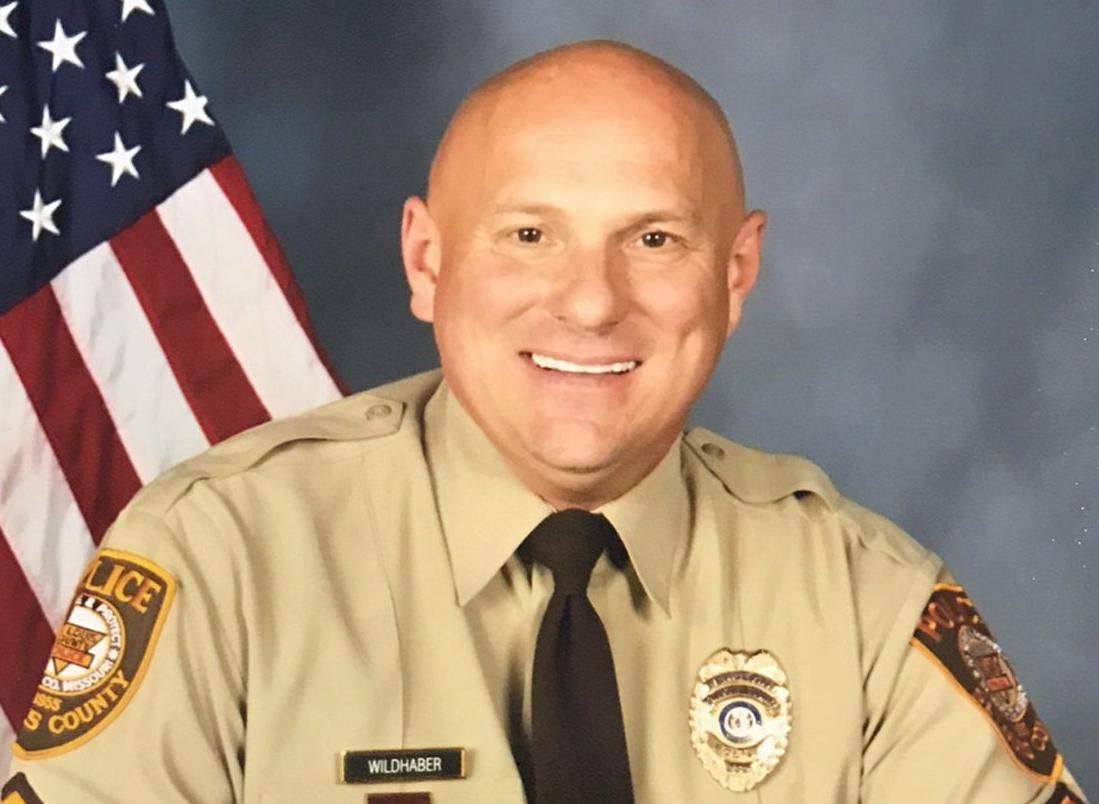 In 2012, Steve Stenger took a stand for gay rights.
Then the chairman of the St. Louis County Council, Stenger helped orchestrate passage of a historic new ordinance which expanded discrimination protections to gays and lesbians in the county.
Stenger's vote helped the proposal pass 4-3.
"I believe history shows us inclusive communities are successful communities," he said.
Stenger is now county executive, and the ordinance is still the law of the land in St. Louis County.
But its spirit of inclusiveness doesn't apply, apparently, to county cops.
In January, a 22-year veteran of the St. Louis County Police Department filed a discrimination lawsuit against the county alleging that he was passed over for promotion because of his gender or sex. In his lawsuit, Sgt. Keith Wildhaber claims that former St. Louis Police Board member John Saracino told him to "tone down your gayness" during a meeting at Bartolino's restaurant in 2014. In both 2014 and 2015, Wildhaber claims, he finished third in the department in officer promotion tests but was passed over for less-qualified applicants.
Saracino has denied making the "gayness" comment.
In March, the county filed a motion seeking to dismiss the lawsuit.
Because the state of Missouri has no protections for gays and lesbians in employment law.
"Plaintiff fails to state a claim in Count I for employment discrimination because Missouri does not recognize a cause of action for employment discrimination based on 'gender,' sexual preference, or gender stereotyping," wrote St. Louis County Counselor Peter Krane in a March filing.
For nearly two decades now, state lawmakers, primarily Democrats, have unsuccessfully sought to add Missouri to the list of 20 other states that have extended anti-discrimination protections in employment, housing and other public accommodations to gays and lesbians.
It is because of the state's inaction that cities and counties, mostly in urban areas, have passed such protections on their own, often at the encouragement of big businesses that need to be able to tell prospective employees that they are coming to a place where their rights would be protected.
But now, even the symbolism appears dead.
"Isn't it interesting that a political subdivision that wants to lead on some issues is standing back and deferring to the state on this issue," said state Sen. Jill Schupp, D-Creve Coeur.
Schupp is one of several lawmakers to file the Missouri Non-Discrimination Act again this year, though the bill has yet to even receive a hearing. She said she is disappointed that when accused of discrimination by one of its own employees, the county is hanging its hat on Missouri's failure to pass a nondiscrimination act for gays and lesbians, especially because the county has its own such law.
"I was very proud of the county for taking the lead (in 2012) when the state wouldn't do the right thing for its residents," Schupp said.
The same year that St. Louis County expanded its anti-discrimination ordinance, the Missouri Foundation of Health issued a study that found 1 in 7 LGBT people in Missouri experienced some sort of discrimination in the workplace.
Steph Perkins, the executive director of PROMO, an advocacy group for LGBT issues, says his group often hears from gay and lesbian Missourians who believe they have been passed over for promotion because of their sexual orientation. But without the protection of state law, local laws are often not enough to stem the tide of discrimination.
"These ordinances should be honored and utilized to the best of their ability, but they are often limited in scope or remedy," Perkins said.
In the case of Wildhaber, the police sergeant said that about a month and a half after he first filed a discrimination complaint with the Missouri Commission on Human Rights, he was reassigned from an afternoon shift in Affton, near his Oakville home, to a midnight shift in Jennings, 30 miles away.
Wildhaber's lawsuit views the transfer as retaliation for his complaint. The county says police officers get transferred all the time.
The case is scheduled for a hearing on April 28 in St. Louis County Circuit Court.
The 2012 version of County Executive Steve Stenger would suggest nothing less than the future success of St. Louis County as a community is at stake.