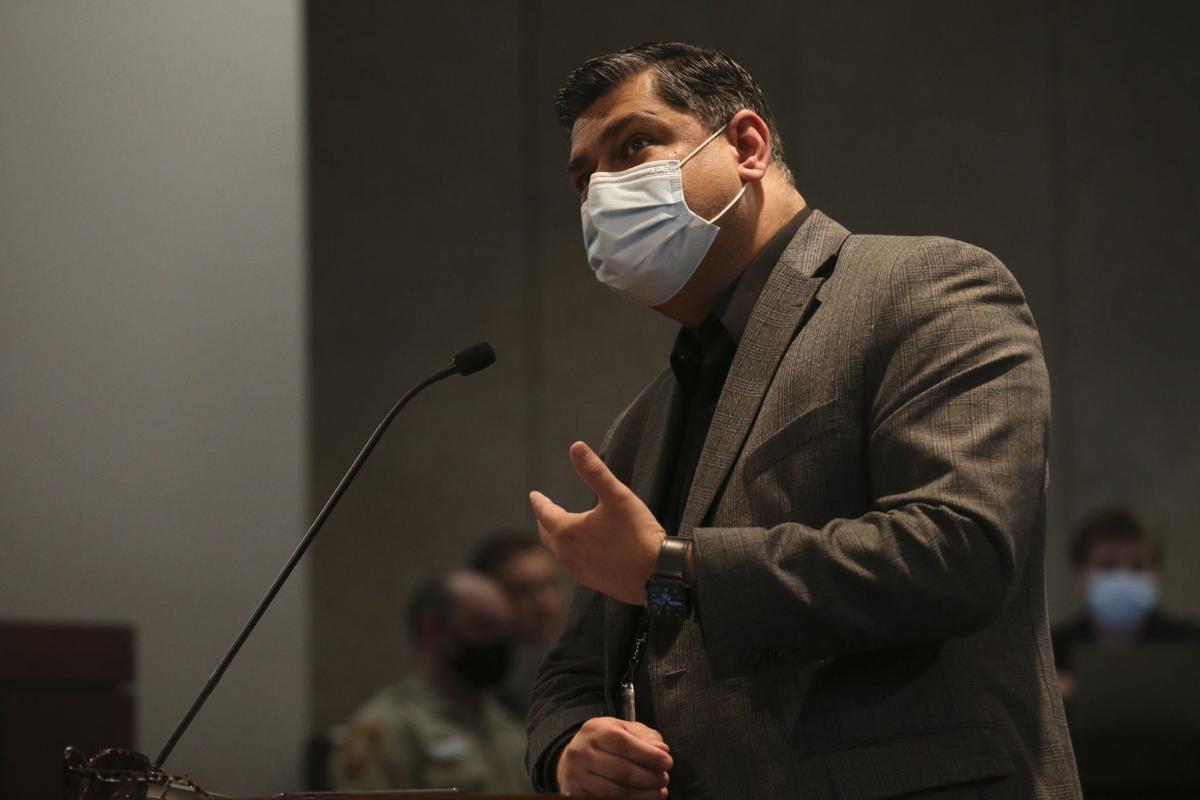 Author John Grisham's recent legal thriller, A Time for Mercy, is the perfect novel for the pandemic age. It's about a young boy who kills his mother's boyfriend after he comes home in a drunken rage and nearly beats her to death. The man happens to be a sheriff's deputy.
In the end (spoiler alert), there is no real ending to the case. It simply can't be decided. A jury splits right down the middle, with six people wanting to send the kid to the gas chamber for killing a cop; and six people wanting to acquit the boy because his actions trying to protect his family were justified.
Here we are, approaching two years in the coronavirus pandemic, with more than 675,000 Americans having died, more than perished in the 1918 Spanish Flu, and we are in a holding pattern because of our broken political division.
Mask mandates vs. freedom to die.
Vaccine passports vs. freedom to attend a crowded football stadium and infect anybody of our choosing.
The verdict isn't split 6 to 6. The most recent Monmouth University poll, for instance, shows increasing support for mask and vaccine mandates, with more than 60 percent of Americans supporting them. In areas dominated by Republicans, however, that support dwindles, with most elected officials railing against any sort of pandemic mandate, even though most of them — nearly all of them — have supported such vaccines in the past.
So, like the trial in Grisham's book we are in a stalemate, which merely prolongs the pandemic, with no end in sight. In this environment, those who seek to use the mask and vaccine mandates to bring about a quicker end to the pandemic just keep going back to the drawing board and trying again.
So it is in St. Louis County, where on Friday, acting county health director Faisal Khan informed members of the St. Louis County Council that he intended to issue another health order requiring masks in crowded indoor spaces sometime this week. This wouldn't have been necessary if the council had supported his first mask order, or if Attorney General Eric Schmitt hadn't sued to try to block it, using a new law Republicans in the Missouri Legislature passed to make it more difficult for public health officials to do their jobs.
The new top public health official in the state, Donald Kauerauf, says that law "haunts" him. Kauerauf was appointed to his job by Gov. Mike Parson, a Republican, after the previous leader of the state's health department was finally told to take a hike after years of failing the state. It's unfortunate Kauerauf was not around to advise Parson during the bulk of the pandemic.
"This is the one I'm worried about," he told reporters recently, talking about the bill that allows county councils to, in effect, overrule their public health directors. "Public health is not politics. It is helping people."
In Missouri and in many other red states, those true words fall on deaf ears to Republican leaders these days. So, when Khan issues his order, the Republicans on the council will hem and haw and claim with zero evidence that this is some plot by County Executive Sam Page to control the world, their supporters will come to a council meeting and spew angry lies that will get the meeting's recording kicked off the YouTube platform for spreading false information about the pandemic, and, if the Democrats hold together and, this time, support the health order, Schmitt will run to court and Fox News, not necessarily in that order.
Because the council's Democratic majority already passed a resolution recently supporting the concept of a new mask mandate, I suspect they'll have the votes to do so again. And a new order is just what the judge in the ongoing lawsuit over the past disputed order requested in her most recent ruling.
So the order will, perhaps, stand.
But what will happen? Some of us who live in the county will duly don our masks when we enter the grocery store or restaurant, or sporting event, and others will pretend that nothing has changed because in the current environment, it doesn't matter how many times the votes in Arizona are counted to prove that Joe Biden is the president and Donald Trump is not, some people will never believe the truth.