Laura Stenger dabbed tears from her eyes as U.S. District Judge Catherine Perry sent former St. Louis County Executive Steve Stenger to federal prison for 46 months, punishment for his profound political corruption.
She was sitting in the packed 3 North courtroom in the Thomas F. Eagleton U.S. Courthouse next to her husband, Peter, as attorneys for Stenger and the government took turns pleading for leniency or severe punishment.
The bracelet on her wrist told a story: "Heroin kills," it said.
Stenger's family knows this well.
Stenger's nephew, Mitch, died of a heroin overdose about a month after Stenger's first election to the seat he would treat as an excuse to defraud the St. Louis County taxpayer. Peter and Laura Stenger are Mitch's parents.
That death — Mitch was 23 — would lead to the one bit of positive legacy Stenger has left behind.
In early 2016, St. Louis County started the state's first prescription drug monitoring program to try to reduce opioid deaths not just in the county but the entire state. Every state but Missouri has a database that allows medical professionals to shut down the doctor shopping that leads to opioid abuse. Those who abuse the addictive pain medications often graduate to heroin. That's what happened to Mitch Stenger.
St. Louis County started its drug monitoring program with a goal of bypassing the Missouri Legislature, where intransigence by a few Republicans in the Senate had blocked such a database for years.
"As you know," Stenger told me at the time, "it's personal to me."
That was one of the last friendly conversations Stenger and I had. Soon, his pay-to-play corruption would be widely known, and he would become more and more isolated by a County Council that was a partner in advancing the important PDMP legislation.
Just a few days ago, I talked to new County Executive Sam Page about the advancement of the prescription database, which now includes about 80% of the state, as other counties have joined the database and all but made it a statewide success.
Page, a physician, was a key force in making the database happen, working with the medical community to draw up the parameters, and selling it county by county so that the legislature's failure could become a success.
As he tried to limit the damage of the sentence Perry would hand down, Stenger's attorney, Scott Rosenblum, mentioned the drug database as one of the former county executive's successes, and, indeed, it was and is.
That nearly nothing of substance happened in St. Louis County government after the drug database is a sign of the depth of Stenger's crimes. Soon after passage of that bill, Page began to realize that much of what Stenger told the council was a lie. Other council members agreed and they began investigating the sweetheart deals Stenger made with developers and other campaign donors.
"The defendant's criminal conduct was breathtaking in scope," Assistant U.S. Attorney Hal Goldsmith told Perry in asking her for the high end of the federal sentencing guidelines.
Goldsmith got what he wanted and more.
Perry sentenced Stenger to 46 months in prison and the maximum $250,000 fine for his crimes of fraud, bribery and the theft of honest services, as well as the $130,000 in restitution he already paid for sham contracts given to a donor.
"Every sentencing that I do is a sad day," Perry said, before hammering Stenger with what County Councilman Tim Fitch called a "healthy dose of justice."
"It's a very sad day for our democracy," Perry added. "What really struck me was how long this went on. This was your whole way of life the entire time you were in office."
After sentencing, Rosenblum asked Perry to refer Stenger to a drug treatment program.
She declined, saying there's no evidence he qualifies, though in a metaphorical sense it seemed almost like poetic justice. His one accomplishment will likely save the lives of drug addicts in Missouri some day, and he spent all of his time in office acting as though he was one, skipping work, hanging out in his office playing video games, playing the bully as he pulled other people into his illegal schemes.
Stenger was addicted to power. He was addicted to himself.
Soon he'll be alone, in a prison cell thousands of miles away from the family members who in the end were the only ones sorry to see him go.
Steve Stenger sentenced to 46 months of prison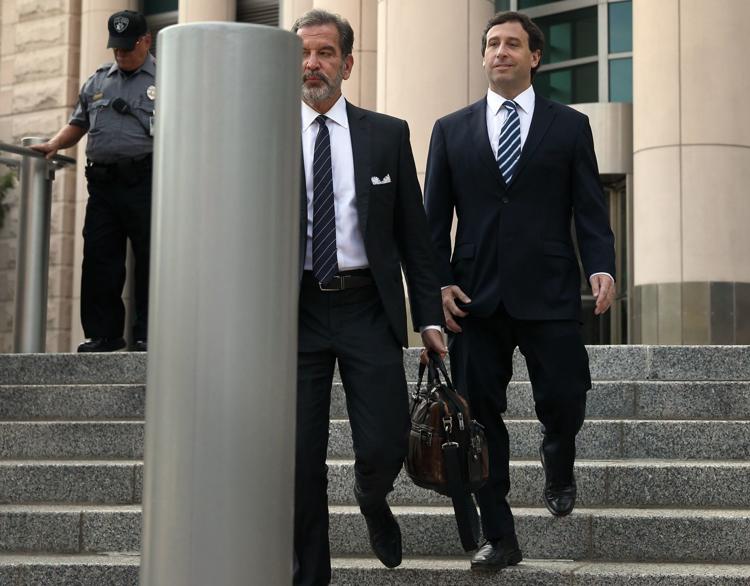 Steve Stenger arrives at federal court for sentencing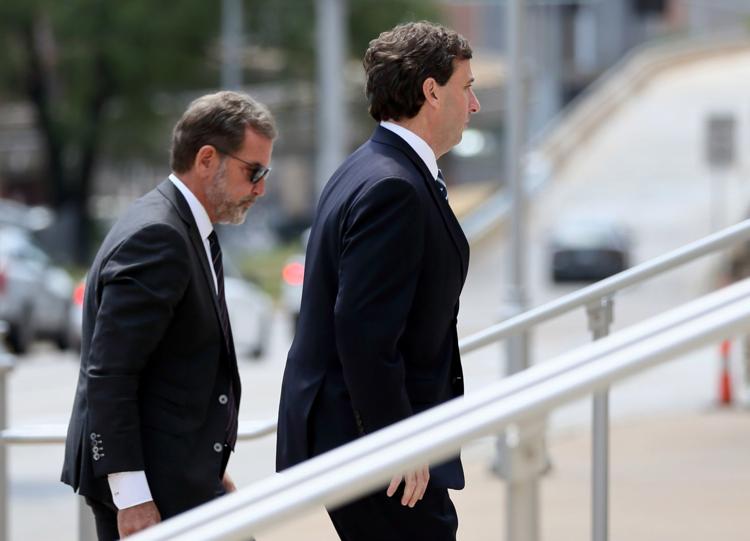 Steve Stenger sentenced to 46 months of prison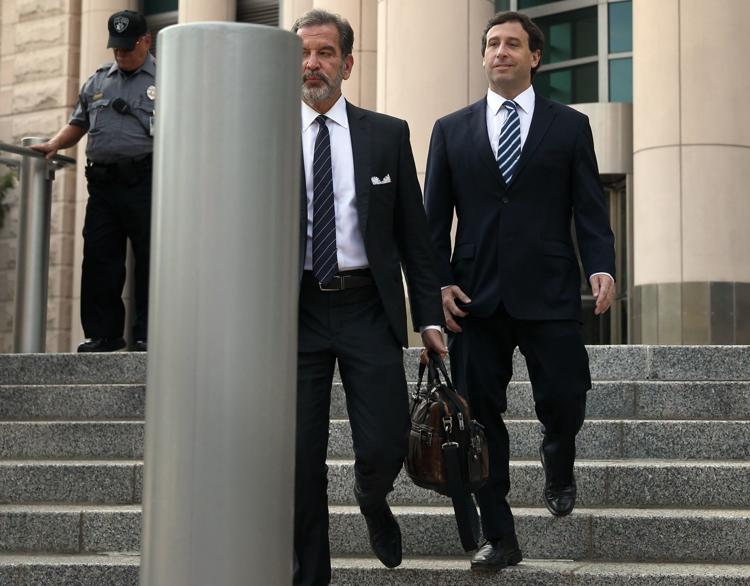 Steve Stenger sentenced to 46 months of prison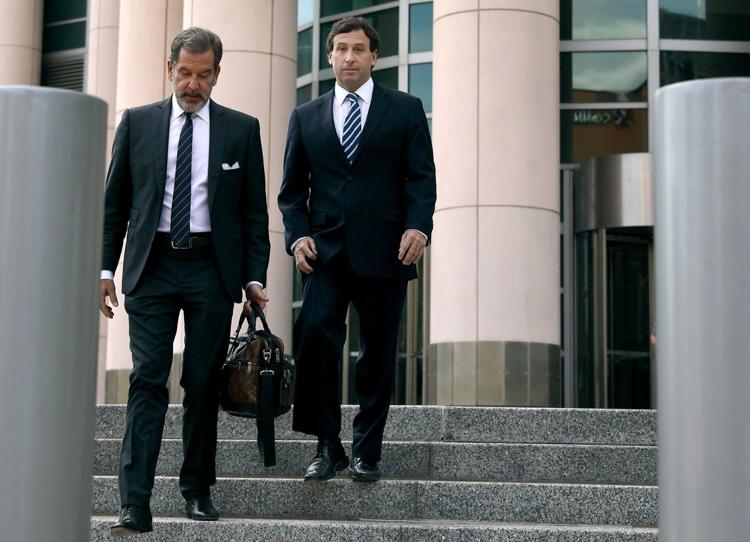 Steve Stenger sentenced to 46 months of prison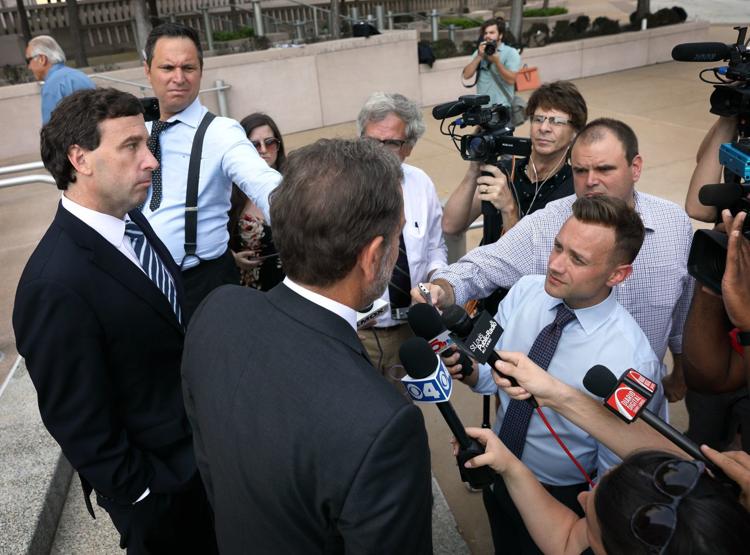 Steve Stenger sentenced to 46 months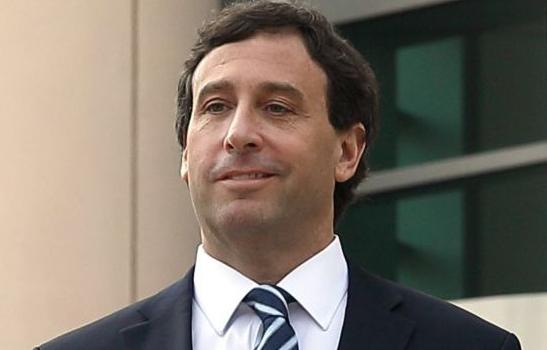 Steve Stenger sentenced to 46 months of prison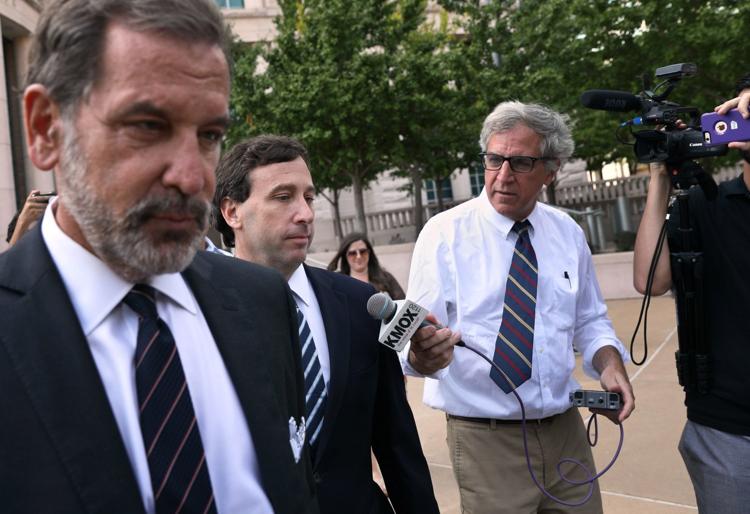 Video: Steve Stenger sentenced to 46 months in federal prison