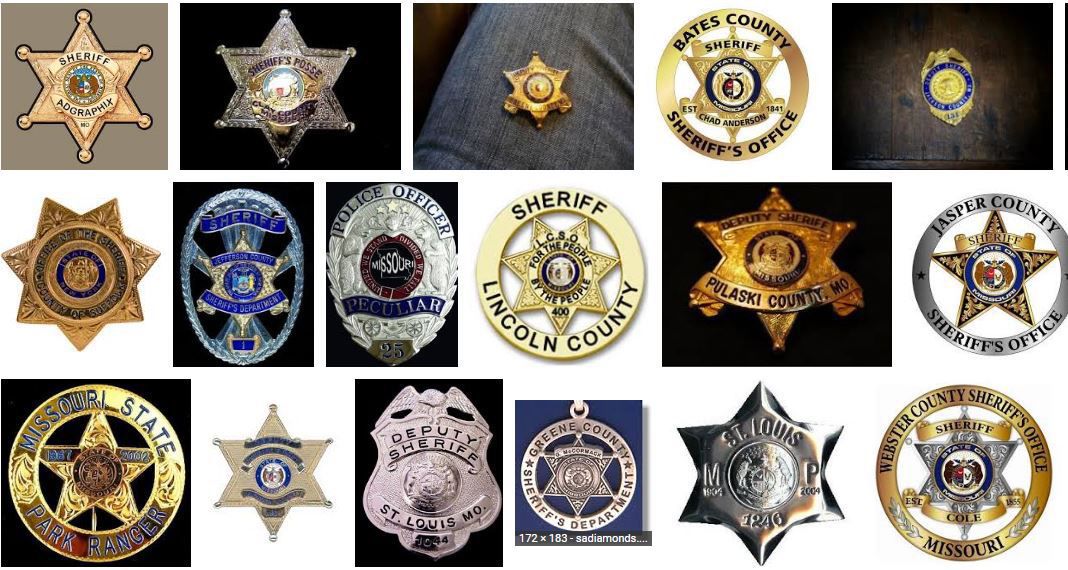 Pfannenstiel is the court administrator of the Kansas City Municipal Court. She was testifying in the lawsuit brought by two men who had received speeding tickets in the city. They each ended up pleading guilty and paying a total of $223.50 in court costs and fines.
The lawsuit is about three of the dollars in those costs, which were collected by the court and sent to the Sheriff's Retirement Fund, where the money pays for a retirement plan for retired elected sheriffs and their spouses.
"Yes," Pfannenstiel told Sear, the attorney representing the Sheriff's Retirement Fund.
Sear was trying to make the same point he made during his opening argument, when he rhetorically asked if Jackson County Circuit Judge Kevin Harrell has a retirement plan.
Those retirement plans, in fact, all retirement plans for public officials in Missouri except for the one offered by the Sheriff's Retirement Plan, are funded in a more traditional way.
The money comes from taxpayers, with many public officials also contributing some of their own money to the retirement benefits.
Get past the various legal theories being debated in court that will determine if the surcharge is constitutional. What this lawsuit over a $3 line item in a speeding ticket fine is about is how government should pay for its services.
The longtime municipal judge from St. Louis County sat in the front row on the first two days of the trial. He was one of the first municipal judges in the state to challenge the constitutionality of the $3 surcharge for the Sheriff's Retirement Fund, writing an order declaring that the city of Overland, where he served as judge, would not collect the fee. Why? Because the cost constituted an illegal "sale of justice," a barrier to court access for poor people. It's a concept that has been part of American law since its existence, derived from England's Magna Carta. Soon, other judges followed.
Vatterott filed a lawsuit challenging the fee, making some of the same arguments being made in the case this week. After three years the case was tossed by the appeals court.
He hopes the same thing doesn't happen this time. It's just not fair, he says, to charge people court costs and fees to pay for the retirement of sheriffs who already belong to other retirement or pension plans.
On the stand Tuesday, his attorney, Gerald McGonagle, asked Keller, one of the two plaintiffs in the case, a question that Sear didn't want him to answer. The judge overruled Sear's objection and allowed the question.
"Do you believe it's fair that you should pay a fee in Kansas City Municipal Court for a retired sheriff in a place like Mercer County?" McGonagle asked.
"No, sir," Keller answered.
That's not a legal opinion upon which this case will turn.
That's going to come down to Harrell's interpretation of a similar case heard by the Missouri Supreme Court in 1986. Then, a unanimous court overturned a Senate bill that had created a new court cost to supplement the income of various county executive branch employees, including sheriffs.
"S.B. 601 civil court costs are collected to enhance the compensation of officials of the executive department of county government. We, therefore, hold that the fees imposed in civil cases by S.B. 601 are unreasonable impediments to access to justice in violation of Article I" of the Missouri Constitution, the judges wrote in the case Harrison vs. Monroe County.
Judge Warren D. Welliver went one step further. In a concurring opinion, he lamented the role of rising court costs in being a barrier to justice in Missouri courts.
"I write separately to express my deep concern because I believe that access to the courts is being denied a large segment of lower income Missourians because of increasing court costs," Welliver wrote. "Democratic forms of government are threatened by these insidious forms of taxation. A concern of the judiciary must be for the appearance of impropriety that results when the burden of taxation for the support of 'public good' is placed on users of the court system. Surcharges are vulnerable to being viewed with suspicion at best."
More than 30 years later, Welliver's words still resonate.
Earlier this year, the Missouri Supreme Court issued another unanimous decision that at its core was based on judicial abuses related to court costs, when it said that defendants cannot be threatened with jail time for their inability or failure to pay room-and-board bills issued by counties for previous jail stays.
Soon, that same court will likely be faced with answering a version of the question posed by McGonagle in court his week.
If the Harrison ruling stands, that should be good news for Keller and his co-plaintiff, Daven Fowler.
And it will leave Missouri lawmakers to answer a question the next time sheriffs or other special interests come to them hat in hand, asking for them to pass an "insidious" back-door tax.