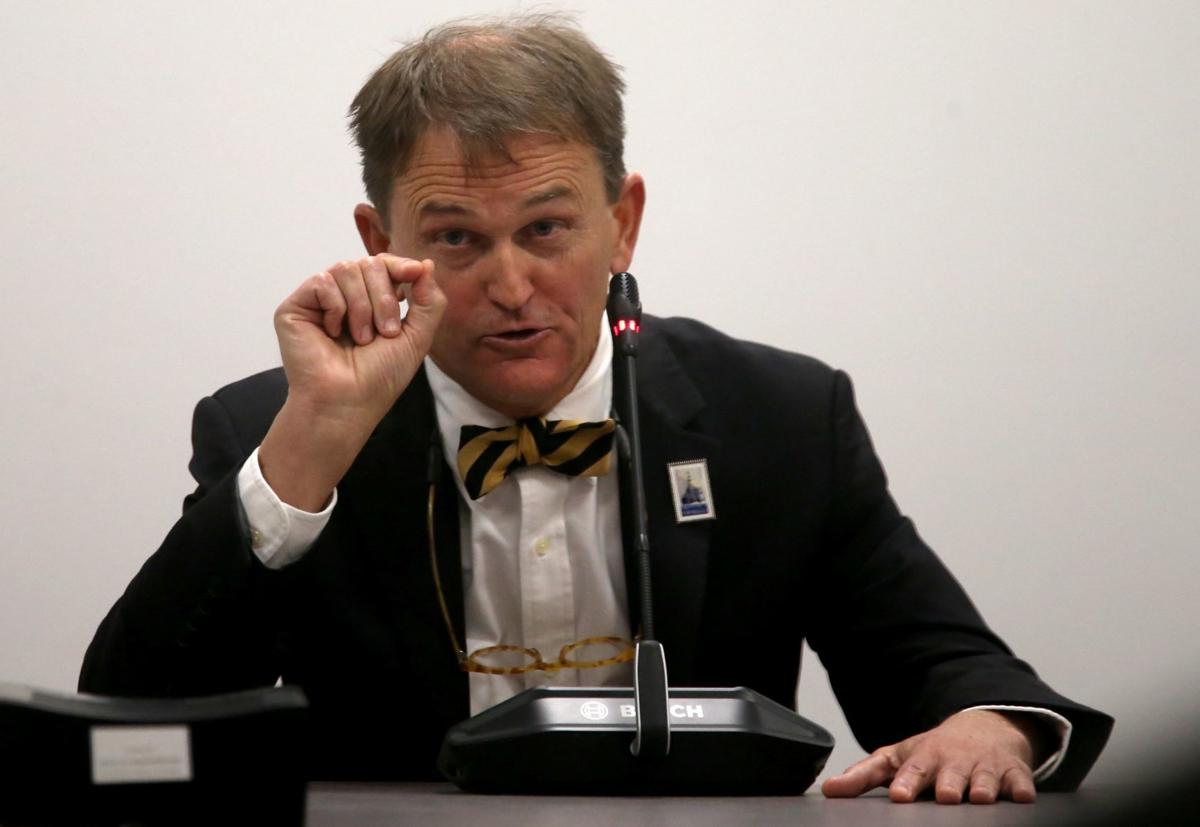 For more than four years, the state of Missouri staged a Sunshine Law battle that made no sense.
It started in early 2016, when Brooke Ganz, who runs a California-based nonprofit called Reclaim the Records, filed a simple request for open records. The organization builds databases of birth and death records from around the country that people can search for genealogy purposes. Missouri law says those records are public. The Department of Health and Senior Services over the years had fulfilled dozens of similar requests.
DHSS told Ganz her request would cost $1.4 million to gather the documents. Ganz hired an attorney, Bernie Rhodes of the Lathrop GPM law firm. Rhodes, of Kansas City, is a Sunshine Law expert. He did some research and figured out obtaining the records would literally take a few keystrokes at a computer. He protested the ridiculous charge — a common tactic in Missouri when public officials don't want to release public documents. The state backed off and said the search would cost closer to $5,000.
Still too much, Rhodes said. So the state changed its mind. Now, DHSS officials said, the records were closed.
See, I understand most Sunshine Law disputes. A public official sends an email to a donor promising a contract or something else inappropriate. A citizen or reporter gets wind of the information and files a Sunshine Law request for documents. The public body denies the request or says it will cost a kabillion dollars to retrieve the documents, hoping the snoopy-snooperton goes away.
Or, take a Sunshine Law request I filed a couple of years back, to the same state health department that was blocking the release of records to Ganz. I wanted to know which businesses were lining up to enter Missouri's medical marijuana industry. The head of DHSS — Dr. Randall Williams — said no. DHSS would also lose that Sunshine lawsuit, brought by the Post-Dispatch.
Now maybe Williams knew what we have all found out since then, that there are hordes of potential conflicts of interest alleged in how the licenses for those businesses are being awarded. Or perhaps he just denies all records requests, knowing that in another public records dispute it would be revealed that his office kept a spreadsheet of some women's menstrual cycles in the state of Missouri.
You see, that's embarrassing stuff.
This one, I never understood. Why would two successive attorneys general — Josh Hawley and Eric Schmitt — defend the state's indefensible position, rather than render the simple advice that the state should release the public records?
I didn't get it. Neither did Cole County Circuit Court Judge Patricia Joyce.
Last week she issued an absolutely brutal 53-page takedown of DHSS and the attorney general's office for their knowledgeable and purposeful violations of the state Sunshine Law. She ordered fines and attorneys fees. The fines are minimal because the Missouri Legislature — which considers public accountability laws an annoyance — won't put much teeth in the Sunshine Law. But the attorney fees — to Schmitt's former firm, by the way — will be substantial.
Here's how purposeful the state's intent to violate the law was:
In trying to figure out how to respond to the request, a top DHSS official wrote to another official seeking advice. The official wrote back: "I would not honor the request. I would require them to take you to court. … By delaying this you might file a regulation or get the Legislature to clarify the intent of the law."
That's precisely what DHSS did, or tried to do, anyway. The state chose to break the law. Now taxpayers will pay for its bad decisions.
"DHSS' scheme to purposefully violate the Sunshine Law was blatant," Joyce wrote. "As such, a serious penalty is required to deter others from committing similar acts."
Again, it makes no sense, unless, of course, the conclusion is that most public officials in Missouri really don't take the Sunshine Law very seriously, knowing that it takes an attorney with big pockets to force bad actors to do their jobs.
"What DHSS did was wrong, plain and simple. It's about time it pays for its abuse of the public trust," Rhodes says. "This ruling proves that not even the Cookie Monster can escape justice when he's caught with his hand in the cookie jar."
From City Hall to the Capitol, metro columnist Tony Messenger shines light on what public officials are doing, tells stories of the disaffected, and brings voice to the issues that matter.