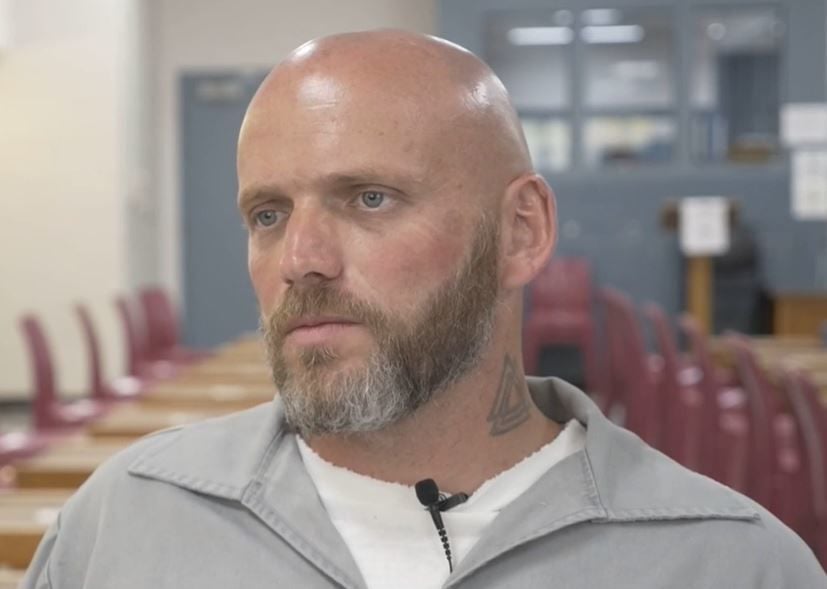 Linda Dickerson-Bell remembers the moment when the judge polled the members of the jury, one by one, to verify the unanimous verdict they had reached.
It was January 2002. Dickerson-Bell was 30, and this was her first time on a jury. Yes, she said. Yes, she voted to convict Michael Politte of lighting his mother on fire and killing her when he was 14 years old.
"I cried," she says. "I was so upset. It wasn't the right thing to do. I wept out loud when they polled the jury. It just didn't seem right."
Nearly 20 years later, she's trying to do something about what she says was the most monumental mistake of her life. On Wednesday, attorneys for Politte filed a petition for habeas corpus with the Missouri Supreme Court, arguing that he is innocent of the crime and that he was convicted on evidence that the state knew then, and knows now, was false.
Prosecutors argued in Politte's trial that his tennis shoes were soaked with gasoline, the accelerant used to cause the fire where he lived with his mother and two sisters in a trailer outside Potosi. But advances in forensic testing — made before the trial began — recognized that many tennis shoes contain materials that test similar to gasoline. Prosecutors never retested Politte's shoes before trial.
But they've been tested since then, and the state's crime lab has determined there was no gasoline on the shoes. The single most important piece of evidence in the case was inaccurate.
"At trial, the gasoline on Michael's shoes was the nail in the coffin for me," Dickerson-Bell wrote in her affidavit. "It is the reason I voted guilty. If I had known there was not gasoline on his shoes, I would have voted to acquit."
She is hopeful her testimony finally gets Politte a hearing that will lead to his freedom. The case has weighed on her mind for years. In August, after Politte's attorneys, including Megan Crane of the MacArthur Justice Center and Tricia Rojo Bushnell of the Midwest Innocence Project, filed a similar habeas petition with the Missouri Court of Appeals, she called them to explain that she was on the jury that convicted him, but she never felt right about it.
That petition was dismissed by the Court of Appeals without comment; so now, with the addition of Dickerson-Bell's testimony, the attorneys have filed with the Missouri Supreme Court the last chance for a man who has spent his entire adult life in prison for a crime he says he didn't commit.
Dickerson-Bell grew up the daughter of a cop. In fact, at the time she was summoned to serve on Politte's jury, he was the police chief in nearby Bismarck. She assumed she wouldn't be picked for the jury because of her close relationship to law enforcement, but she was. In the 20 years since that fateful trial, she's learned a few things as a Park Hills City Council member and somebody who has seen both sides of policing.
"I wanted to believe that police officers were all good and always do the right thing," she says. "I know better today."
Among the affidavits in Politte's filing is one from a deputy who served at the time Politte was arrested, who questions the entire investigation that focused on a scared 14-year-old boy and ignored other, more likely suspects.
"Other officers focused on Michael right away and assumed he was guilty because they just did not think he was telling the truth and they thought he was acting odd," former Washington County Deputy Tammy Nash wrote. "I disagreed; Michael was a 14-year-old kid who had just found his mom dead. I wondered how did they expect him to act after this trauma."
Now the case heads to the state's highest court for another look. Missouri Attorney General Eric Schmitt, as he does in all innocence cases, will fight to keep Politte in prison, arguing that a jury of his peers saw the evidence and found him guilty. But the state now admits the evidence was wrong. And at least one juror says she was "pressured" by other jurors to make a decision she's regretted for two decades.
"The state's prioritization of finality over fairness is premised on protecting the jury's verdict," Crane says. "Well that goes out the window when the jurors themselves believe he is innocent and want their verdict reversed."
Dickerson-Bell says she's ready to do whatever she can to make sure Politte ends up being freed from prison.
"I feel like I've done a lot of good things in my life, but I don't think any of it can make up for something I should have done better in my life, and that is protecting this young man," Dickerson-Bell says. "I want to make it right. I never in my heart felt he was guilty. Never."