Times are tough and donations and enrollment weren't keeping up.
So a few people were let go.
The suddenly jobless person — a lifelong Catholic who had worked for a couple of different Catholic schools — did what most in that situation would do. They went to see about getting unemployment while looking for another job.
"I contacted the state of Missouri to get unemployment benefits kicked in," the person told me. The person asked that I not use their name as they feared retribution in their own parish for criticizing the church. "I found out the Archdiocese doesn't pay unemployment."
Indeed, churches in nearly every state are exempt from paying into unemployment insurance programs, though many — including many Catholic dioceses — participate voluntarily.
For the Archdiocese of St. Louis, it's a simple matter of dollars and cents, says Kevin Loos, managing director of human resources.
Loos says he sympathizes with the laid off employee's situation, but he points out that the handbook all employees receive explains that the church doesn't pay into the unemployment insurance system.
"We specifically tell people that's the case," Loos says. "It's not something anybody should be surprised about."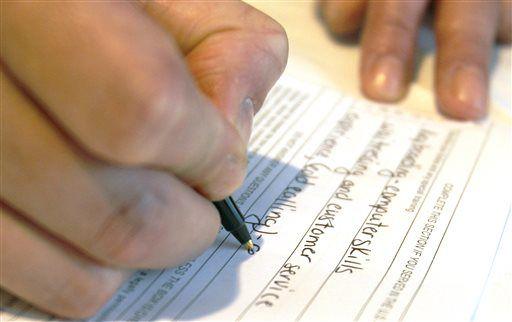 But it happens every now and then.
In both 2005 and 2009 when there were teacher layoffs in the St. Louis Archdiocese, the Post-Dispatch interviewed former employees who said they were surprised to not have access to unemployment benefits.
"There's the law, and then there's what's morally correct, and in the church that's always a problem," said Bob Fehey, 66, of Fenton, after losing his job in 2009.
Loos said then, and repeated this week, that the decision balances out the need to provide other benefits and be good stewards of donors' funds.
"It comes down to an economic decision," he said. "If magically I had another quarter of a million dollars, there would be a clamor for how to best invest that money."
So the unemployed do without any safety net to help them as they begin their next job search.
That didn't sit well with the person I spoke to who is doing some odd jobs to make ends meet.
"I've told this to many Catholics, and not one person knew that the church didn't pay unemployment," they said. "It's a matter of justice."
That seems to be how some churches see things.
Nationally, among larger Catholic dioceses, Oakland, Calif., and Richmond, Va., both pay into the state insurance program or self fund to provide the benefit to their employees.
A survey the association conducted in 2009 found that out of 45 Catholic dioceses, 25 of them either paid into the state system or provided a similar unemployment benefit through a reimbursement program.
Loos said the St. Louis Archdiocese has had the discussion every few years, but the decision is always to spend the church's resources elsewhere.
Loos says a former archbishop taught him to think about the little old lady in the pew on Sunday putting her money in the basket as it passes by. How would she like her money invested?
The laid off Catholic high school employee thinks along similar lines.
One sees economics. The other sees justice. The truth likely lies somewhere in between.