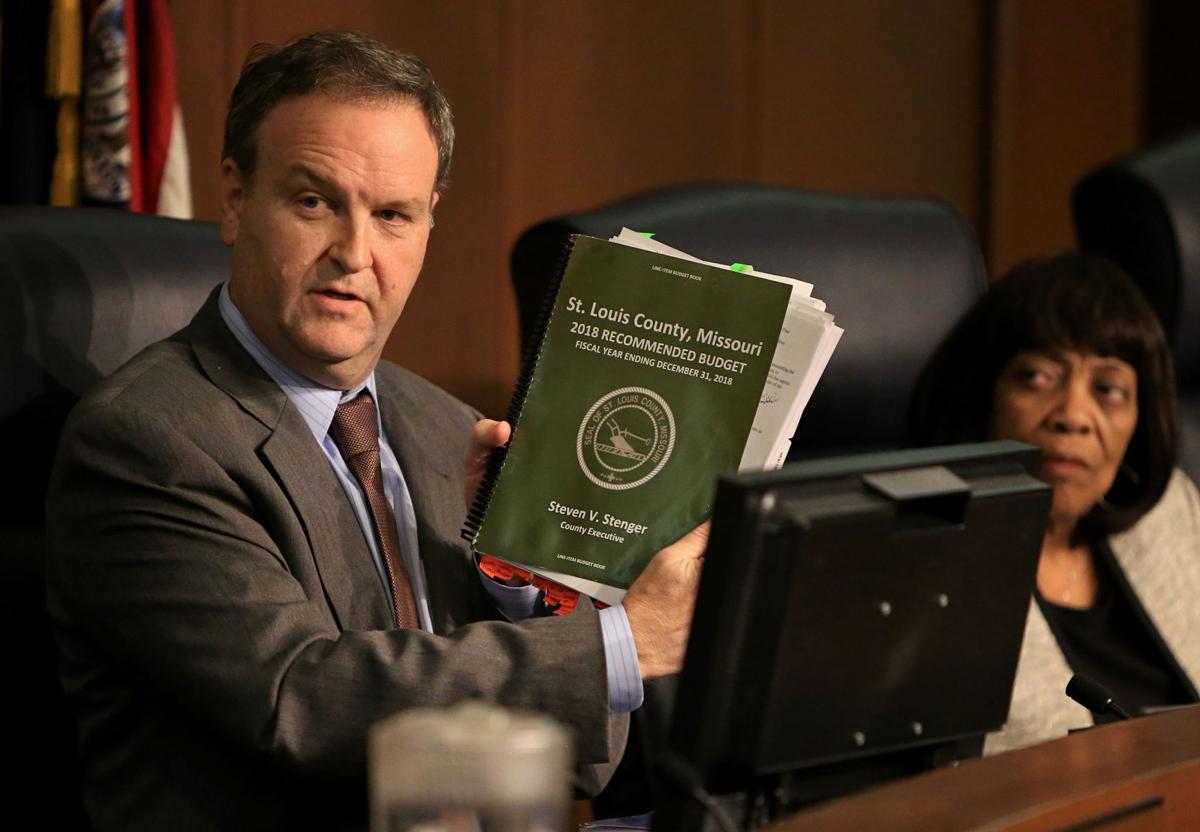 I made a mistake on Friday.
It was four days before a local election, and I scheduled my car for service.
So there I was, stuck for an hour in front of a television turned to a local morning show, pelted nonstop with election commercials. Most were explaining in some fashion or another why somebody — or some group of somebodies — are the worst human beings on the planet and, therefore, you should vote against them.
One ad, in particular, caught my attention. The ad urges a "no" vote in St. Louis County against Propositions 2, 3 and 4, because they would allegedly reduce checks and balances in county government.
In fact, they would do the opposite. The propositions were passed by a bipartisan majority of the St. Louis County Council — over the veto of County Executive Steve Stenger — to try to bring more checks and balances to the office of county executive.
Proposition 2 would allow the council to hire its own attorney, rather than have to rely on the advice of the one who works solely for the county executive. Proposition 3 would bring the county charter in line with state regulations regarding outside employment, a response to Stenger's attempts to have Councilman Ernie Trakas removed from office because of contract legal work he did for some outstate school districts. Proposition 4 would require council approval before the county executive could rearrange the county budget on a personal whim, including removing the council's entire budget.
That last proposition has been voided by a judge, who called it too vague, which is ironic, because if the council had its own attorney, that likely wouldn't have happened.
What interested me about the TV ad, though, was more about who paid for it than its message.
The ad says it is paid for by the Missouri Association of Career Fire Protection PAC, which for the past year has become a pass-through fund where corporations can give money that ends up in Stenger's campaign account. The scheme keeps the county executive from having to disclose that some of those corporations also do business with the county. Stenger, who faces off in the Democratic primary Tuesday against Mark Mantovani, has received more than $160,000 in pass-through donations from the MACFPD PAC, which is run by his major fundraiser, Dave Tilley.
County Council Chairman Sam Page isn't surprised that the obscure fire committee would make a mysterious appearance just before the primary. Page, a Democrat like Stenger, was once a staunch supporter of the county executive. That is no longer the case, and the roots of their dysfunctional relationship started around the same time the MACFPD committee paid for a robocall criticizing Page when he first started asking questions about the connections between Stenger donors and official action.
"It shouldn't be surprising that a Stenger-affiliated PAC is using hundreds of thousands of dollars in contributions from people who do business with the county to fight a charter amendment that could end 'pay to play' in county government," Page says.
In this case, though, the money for the ad opposing the amendments appears to come from a nonprofit called Great St. Louis, which is funded by retired investor and philanthropist Rex Sinquefield. Sinquefield is one of the most prolific campaign donors in the St. Louis region, and he is entirely paying for the effort to try to privatize St. Louis Lambert International Airport.
On July 28, Great St. Louis gave $200,000 to the MACFPD committee, and two days later, the committee made the $180,000 television ad buy that led to the ad that serenaded me as I awaited my vehicle.
So why would Sinquefield want to ask voters to turn down propositions that would add to layers of checks and balances in county government? And why would he seek to hide his involvement by adding a layer of deception?
His top lobbyist, Travis Brown, didn't return phone calls to provide any answers. But these are the sorts of questions voters should ask on Tuesday before they vote.
A random voter watching some morning television might be left with the idea that local firefighters don't want the County Council to have the benefit of independent legal advice.
But that's not really what's happening. In the closing days of a campaign, somebody with deep pockets is trying to influence county voters to make sure they don't shift some power from the county executive to the County Council.
For some reason, it seems to me that Sinquefield wants Stenger to hold on to all his power, and is willing to try to hide his tracks to help make that happen.
---