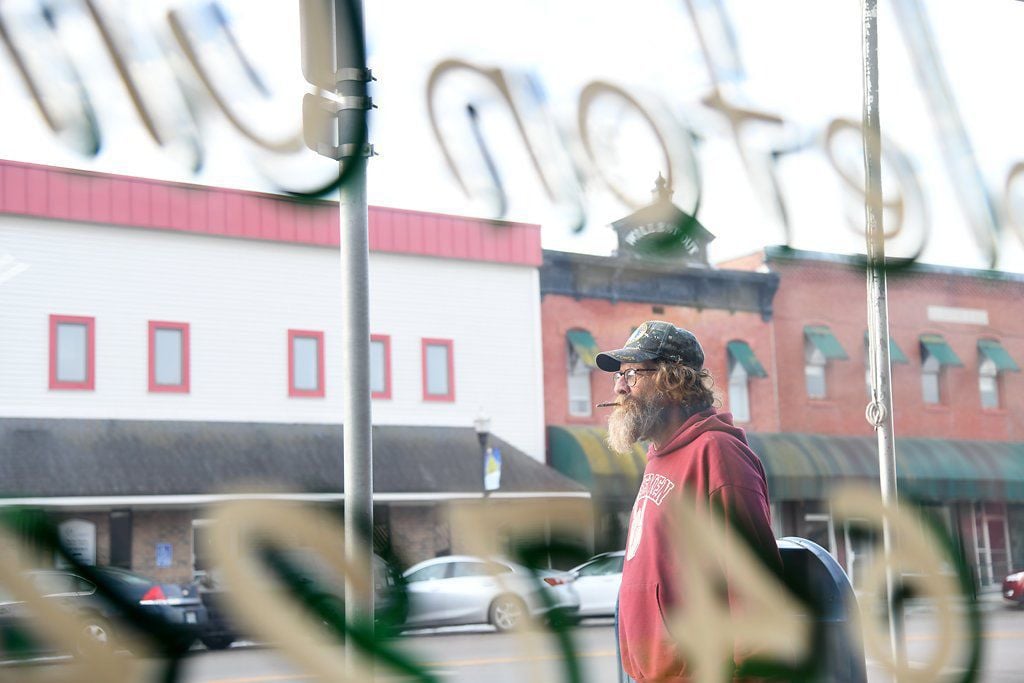 George Richey spent most of the coronavirus pandemic behind bars.
For 610 days, the 59-year-old disabled Air Force veteran lived in two Missouri jails, either in St. Clair County or Cedar County, the result of two misdemeanor convictions: one for trespass and one for a lower-level assault fueled by alcohol. (He was sometimes moved from one jail to another to accommodate higher-paying federal detainees).
Richey got out of jail Feb. 3 and is living with a cousin in Appleton City, Missouri. Members of Missouri's legal community, and readers of this column, are familiar with Richey's name. He's the lead plaintiff in the 2019 case in which the Missouri Supreme Court declared it illegal to jail defendants, or threaten to jail them, for their inability to pay board bills, those pernicious charges for time in jail that are imposed in nearly every rural county in Missouri.
That case did a lot to help people who, like Richey, find themselves tethered to the courts years after they've served their time because they owe the courts money for fines, fees or board bills. Now, Richey is putting his name on a new case, this time in federal court, that might help to further reduce the criminalization of poverty.
On Monday, the nonprofit public service law firm ArchCity Defenders, along with two private law firms, the Terrell Marshall Law Group of Seattle and Gupta Wessler of Washington, D.C., sued St. Clair County, Missouri, its clerk and sheriff, plus a Texas-based collection company known as Municipal Services Bureau, because in their attempts to collect court debt from Richey, the only source of income he used to pay it was Social Security Disability Income.
The Social Security Act has an anti-attachment provision that forbids the use of "attachment, garnishment or other legal process" to collect disability income for payments such as court costs, according to the lawsuit. The idea is that the limited amount of income that poor people have when they survive on disability payments should all go toward their basic needs, like food, rent, health care and transportation.
The lawsuit offers an insight into how far cash-strapped municipalities and counties will go to collect court fines and fees from poor people. After the Missouri Supreme Court issued its ruling in the Richey decision, and the Missouri Legislature followed suit by passing a law that said jail board bills could only be collected by civil means, some small counties changed their strategies. First, they tried to overturn the bill sponsored by Rep. Bruce DeGroot, R-Chesterfield. That effort failed. Next, the new lawsuit claims, some counties started hiring aggressive debt collectors.
"Although the Missouri Supreme Court did away with one particularly abusive debt collection tactic, local court systems and government entities throughout the state have continued to target even their poorest residents for revenue generation," alleges the lawsuit, filed in the Western District of Missouri. "These entities pursue all manner of court-ordered 'legal financial obligations' (or LFOs), including court fines, fees, costs, and jail board bills. And they do so regardless of the financial situation of the person who owes them — even if their only source of income is the assistance that they receive in Social Security benefits."
Richey is hardly alone. As former Missouri public defender Matthew Mueller filed board bill appeals in cases involving Richey and others throughout the state, one of the most common denominators was that his clients were poor, and many of them lived on disability payments as their main source of income.
"I'm really hopeful that we can do something meaningful to end this practice," says Corrigan Lewis, of ArchCity Defenders, one of Richey's attorneys. The law firm had filed a similar lawsuit in state court a year ago, but voluntarily dismissed it to pursue a federal remedy instead.
If Richey ends up getting a bill for his recent time in jail, it will likely be in the range of $21,000, a mountain of debt he most certainly could not pay. The lawsuit seeks to preempt collection of that bill, as well as the money in board bills and court costs Richey still owes from previous cases.