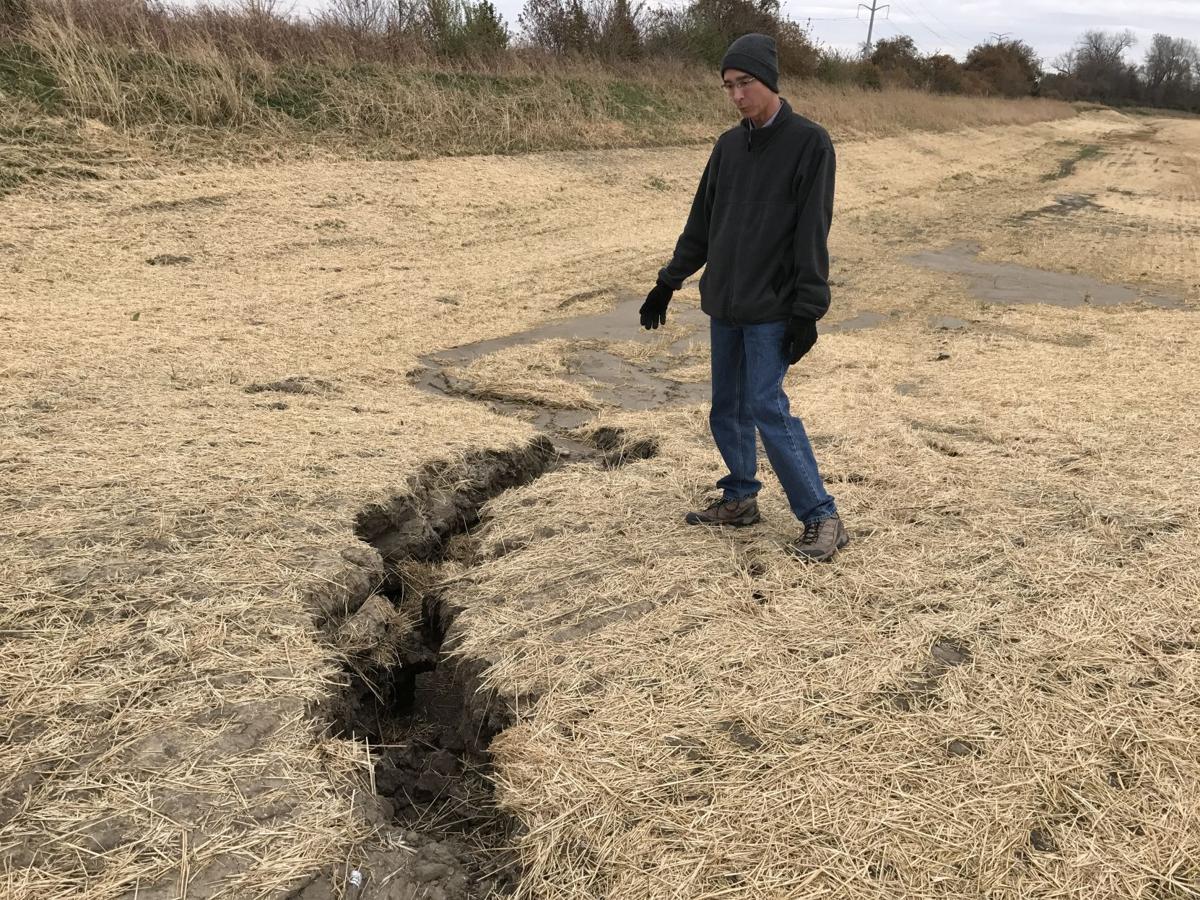 March 2021 might go down as the month when Missouri found religion when it comes to the folly of subsidizing development in flood plains with tax dollars.
It started with the Missouri Senate passing a bill sponsored by Sen. Andrew Koenig, R-Manchester, that would make it illegal in most of the state to use tax increment financing to subsidize developments in flood plains. I tend to disagree with Koenig on most things, but when it comes to the dangers of subsidizing flood-plain development, he's right on, and he's brought a wide array of supporters from all ends of the political spectrum with him.
Who testified in favor of Koenig's bill? Teachers unions, AARP, the Sierra Club, the Show-Me Institute, St. Charles County government and The Nature Conservancy. Who was against it? Just the Municipal League of Metro St. Louis, whose member cities have been using TIFs in flood plains to the detriment of their neighbors for decades.
"Incentivizing the use of tax dollars in flood plains is bad policy," Koenig told his constituents in an email after Senate Bill 22 passed. "It is my belief if a developer wants to gamble and build in a floodplain, they should assume all of the risk — not taxpayers."
The bill still has to advance through the House and be signed by Gov. Mike Parson to become law. But it's well on its way, and it builds on a previous bill passed by the Missouri Legislature that allowed countywide TIF commissions to weigh in on such developments, which previously were able to avoid scrutiny as long as tax-strapped municipalities approved them. This was an important step because such developments were holding back new tax revenue from school districts and other government entities without much oversight.
It's that piece of legislation that was backed up in an important judicial ruling in St. Louis County just a few days after Koenig's bill passed the Senate. On March 9, Circuit Court Judge Thomas Albus ruled against the city of Maryland Heights, in a lawsuit against St. Louis County Executive Sam Page and the Maryland Heights TIF Commission. The commission, with members appointed by Page, overturned incentives for a long-planned flood-plain development in Maryland Heights — a big-box-store heaven sure to rob from other municipal Peters to pay Paul, in this case, the coffers of Maryland Heights.
The land in question, near Highway 141 and Creve Coeur Lake Memorial Park, regularly floods, and will again, even with the development. Taxpayers will, someday, be on the hook to clean it up, or taxpayers in nearby cities and counties, where some of the flood water will be pushed as farmland is paved over, will foot the bill.
Creve Coeur Lake Memorial Park, remember, is where Page's predecessor, Steve Stenger, ripped up about 40 acres without proper federal approval, in an ill-advised plan to build an ice arena for the St. Louis Blues in the federally protected park. The ice arena was built nearby (also on land that was once a flood plain). The scarred landscape was left behind as a reminder of why developers and government officials should tread more carefully when it comes to building in flood plains.
Not long after Albus' ruling, the St. Louis County Council voted unanimously to allow a nonprofit to plant prairie grasses on the 40 acres that Stenger and friends carved up, to return to some semblance of a natural landscape.
It was serendipitous timing that should not go unnoticed.
Three levels of government — the Missouri Legislature, the judicial branch, and St. Louis County — each were rowing in the same direction on an issue in which a flood of developer money generally swamps common sense and good public policy.
Instead, with a recognition of the power of the Missouri and Mississippi rivers, the growing unpredictability of flooding patterns because of climate change, and the idea that taxpayers shouldn't carry all the risk for developers, a better path forward is being forged.
Like seeds of native prairie grass finding fertile soil, a new public policy is taking root that should have a lasting, and positive, impact: Preserve flood plains for a rainy day.