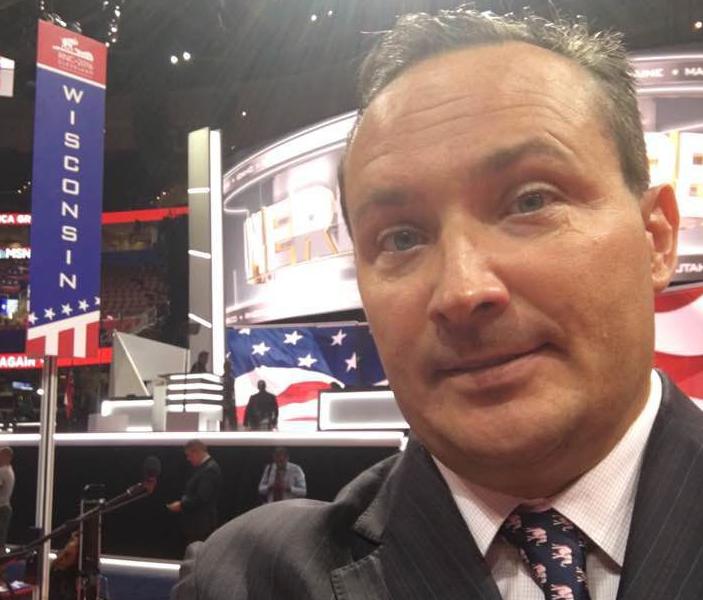 In February 2015, Travis H. Brown started writing himself five-figure checks.
Three months in a row, the checks were for $28,000. Some were a little less. A couple of them were for $50,000. One was for $89,700.
Brown is the CEO, co-founder and part owner of Pelopidas LLC, the lobbying and campaign arm of retired financier Rex Sinquefield's vast political network. His co-founder of Pelopidas is Rachel Keller.
They were divorced in 2014, but Keller remains a 50% owner, and an employee, of the company. Their operating agreement calls for Keller to be paid the same as Brown, but that's not what has happened in recent years.
She's suing him for breach of contract, breach of fiduciary duty and intentional interference with their jointly owned business.
In short, Keller says in legal documents, Brown is "looting the company" and using corporate assets such as a company plane as his "personal toy."
I've written about the case twice since it was filed in 2016 because it sheds light on the man Mayor Lyda Krewson is depending on to manage the process by which St. Louis Lambert International Airport might eventually be privatized, leased to private bidders seeking to profit off of the city's largest asset.
Brown was also a major player in the failed Better Together proposal that would have made corrupt politician and recently convicted felon Steve Stenger the all-powerful, unelected mayor of a newly merged St. Louis.
On these issues, it seems to me, Brown is Krewson's shadow mayor.
It's no wonder the mayor wants to rush to issue a request for qualifications on the airport privatization before the company running the process goes to trial.
The details won't be pretty.
According to the latest documents filed in the lawsuit, which include a recitation of financial records and a deposition of Brown, in 2016 alone, Brown "took roughly an extra $650,000 in personal income distributions for himself. … Even that $650,000 does not include hundreds of thousands of dollars that Mr. Brown distributed to himself, over the repeated objection of Pelopidas General Counsel, using sham loans to entities that were wholly owned by Mr. Brown."
That sounds like a lot of money.
But it's nothing like the $800,000 a month that Sinquefield and Brown are spending on consultants working on the airport privatization process. More than $10 million has been spent on that process so far, but much like Keller's lawsuit against Brown, finding out what the money has been spent on is an exercise in futility.
The city of St. Louis, by contract, can't require Brown and his staff to show them the details about how he's spending money that eventually — if privatization goes through — will be reimbursed by taxpayers.
This is why Keller's lawsuit is so important.
Her attorneys have found evidence suggesting Brown is really good at spending money without being able to justify its business expense. "Mr. Brown cannot or will not articulate any justification for a host of large payments totaling more than $600,000 made by Pelopidas," the lawsuit contends.
Then there are those "sham loans."
They were to companies that Brown started in 2016 in Florida. According to the lawsuit, Brown was the sole owner of those companies, but after his general counsel, Laura Reeves, advised him that it was inappropriate to spend Pelopidas money on those separate companies, he "attempted to cover his tracks by executing documents purporting to transfer his ownership interest in the Brown Entities to Pelopidas."
Reeves, by the way, is involved in the airport privatization, too. She's on the corporate and civic outreach team. Keller's attorney, John Kingston of Thompson Coburn, has scheduled Reeves for a deposition in the case. Brown's attorneys are trying to block the deposition.
They're also denying the allegations made in Keller's latest petition and asking the court to strike any mentions of Brown's so-called "perjury, alleged 'shams' without support, and recklessly and maliciously suggested undersigned counsel and Laura Reeves effectively conspired in fraud or 'theft,' … ."
Brown, who didn't return a call seeking comment, deserves his day in court. When a guy with so much responsibility over the future of St. Louis is accused of "perjury," "shams," "fraud," and "theft," by his business partner, he ought to be given a chance to defend himself in front of a jury of city taxpayers.
That opportunity is likely coming soon.
Perhaps the public officials entrusting him with the city's future will take note.
From City Hall to the Capitol, metro columnist Tony Messenger shines light on what public officials are doing, tells stories of the disaffected, and brings voice to the issues that matter.