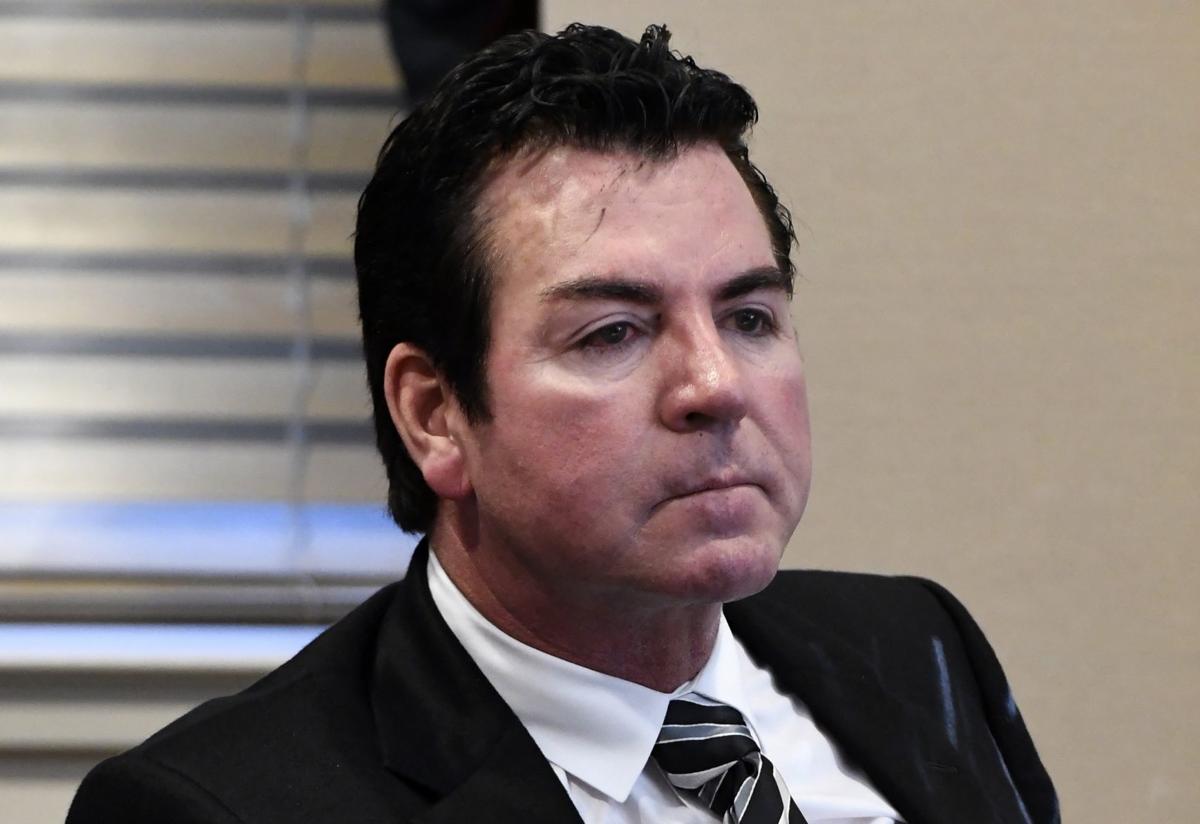 Leadership stops at the top.
That's what John Schnatter, founder of the Papa John's pizza delivery franchise, said in 2017. He was talking about the National Football League, and what Schnatter saw as a failure of leadership to put an end to the protest of police brutality by some of the league's Black players, who were taking a knee during the playing of the national anthem.
Schnatter's racial insensitivity cost him his job as CEO of the company. The next year, he was also forced out as chairman of the board when he used the "N-word" during a conference call. Two years after that, it appears the example he set at the top was still prevalent at the Papa John's store in St. Ann.
That's the allegation made in a lawsuit filed this month by George Mitchell, a 35-year-old Black man who worked as a delivery driver and in-store cook and cashier. This is no ordinary discrimination lawsuit. Mitchell, who says he has experienced employment discrimination before, made a recording of a conversation with his manager, Joshua Bruce, shortly before Bruce fired him. Bruce is also named as a defendant in the lawsuit. In the recording, which I've listened to and is described in detail in the suit, Bruce discusses his theories of white supremacy while trying to convince Mitchell to set him up with a female Black employee.
"Shortly before Plaintiff's termination, Bruce told Plaintiff while they were both at work that white people, and not black people, created western civilization and that black men having sex with white women would 'drive us (whites) to an inevitable point where we (white) force you (blacks) out.' Bruce's inelegant solution to this 'problem' was that Bruce, a white man, should have sex with Jane Doe, a black woman, in order to balance out the racial scales," Mitchell alleges in his suit, filed in St. Louis Circuit Court by attorney Richard Voytas Jr. "Bruce also claimed to Plaintiff, while they were both at work, that once a white woman has sexual relations with a black man, she is 'pretty much dead to her race.'"
Papa John's has not responded to the suit. Through a spokesperson, the company said: "We take all allegations of discrimination very seriously, but as a matter of practice we do not comment on legal matters."
Mitchell was fired from Papa John's last July, shortly after he made the recording of his boss that evokes violent imagery in the defense of white supremacy. Listening to the recording of him talking is downright scary, especially in light of the white nationalist-fed insurrection against the U.S. Capitol and the recent alert put out by the Department of Homeland Security for law enforcement to be on the lookout for more, similar violence.
"And you can't figure out why we stockpiled 350 million guns?" Bruce said, at one point in the recording. It's like the deepest, darkest reaches of a racist internet chat room, but it was at a workplace. Mitchell, who grew up in Pagedale and has lived in the St. Louis region his entire life, said he decided to start recording his boss after he had reported his behavior to the store's general manager, but there had been no action taken.
"I was blown away," Mitchell said, of Bruce's comments. "In my mind, while he was talking, I was just saying, 'wow.' There are a lot of people in the world who need help, who need prayer and guidance, and he's one of them. Every day I went back to work, I was nervous. But I needed my job. I liked my job."
Voytas knows that even with such a damning recording, proving discrimination in Missouri isn't easy. "It is harder today certainly than it was several years ago," he said. That's because the Missouri Legislature in 2017 passed a law raising the standard for proving discrimination in civil lawsuits. Previously, an employee had to prove that racism or sexual harassment was a "contributing" factor to their firing. Now they have to prove it was a "motivating" factor, a much higher legal bar.
"Everybody's civil rights are now in jeopardy," said Rod Chapel, the president of the Missouri NAACP, in testifying against the bill. After it passed, the NAACP issued a travel advisory for Black people in Missouri; it is still in effect.
Voytas hopes Mitchell's lawsuit helps draw attention to the racism that lurks around us.
"I've had people tell me that things like this happen, but I've never heard anything like this," he said. "The recording doesn't lie."