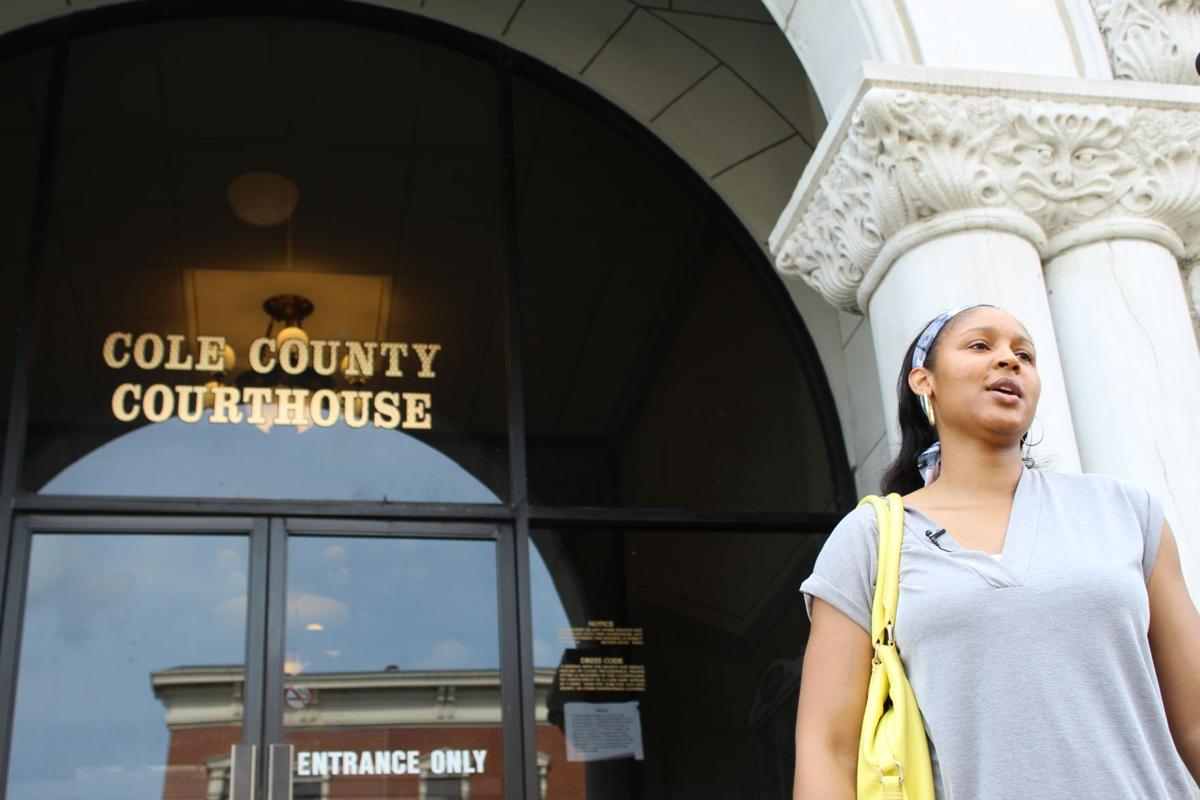 Irons is a 40-year-old black man who has been in a Missouri prison since he was 16 years old. As a teenager in St. Charles County he was accused and convicted of a burglary and assault in a case where a homeowner was shot. Irons, who has consistently maintained his innocence, was sentenced to 50 years in prison.
Moore, a former WNBA professional basketball star turned criminal justice reform and racial equity advocate, has known Irons for years. She grew up in Jefferson City, where Irons is in prison. Her uncle met Irons through a prison ministry program. Her godparents befriended him and have been visiting him nearly every weekend since about 2005. They introduced Irons to Moore.
But her awakening — to the police brutality issues that led to Floyd's death, and the unequal treatment under the law that leads to many young black men being tossed in prison and forgotten about — didn't start in earnest until 2016. That's when Moore and some of her teammates wore "Change starts with us" warm-up shirts to bring attention to the issue of police brutality following the deaths of Philando Castile and Alton Sterling.
"I started to have my eyes open," Moore said. "We decided to be people before professional athletes. It was really powerful. That's when I got courage."
She poured that newfound courage into Irons' case, dedicating her life to getting him out of prison.
"How in the world did a 16-year-old get a 50-year sentence for a nonfatal robbery?" she asks.
Her answer came in March, when Cole County Circuit Court Judge Dan Green granted a writ of habeas corpus to Irons, citing the failure to disclose exculpatory evidence, a fingerprint from the scene that didn't belong to either Irons or the victim. Known as a Brady violation, it is the sort of failure to share evidence with the defense that is all too common in criminal cases.
But that was hardly the only issue in the case. Irons' attorney, Kent Gipson, outlined a litany of problems, from alleged perjury, to witness identification problems, and potential prosecutorial misconduct. But all Green needed to make his ruling was the clear Brady violation.
Jonathan Irons was going to be a free man.
Attorney General Eric Schmitt appealed Irons' case, suggesting Green didn't have the authority to release him. The Missouri Court of Appeals ruled a month later that Green's decision was proper. But Irons is still in prison. Schmitt sought and was denied a re-hearing. He has until Monday to decide whether to seek transfer to the Missouri Supreme Court. So Irons waits, still behind bars.
After the hearing before Green in March, Moore's elation quickly turned to disgust, when Schmitt appealed the case.
"I was upset," Moore says. "Jonathan has tried to prepare us for the prosecutorial culture of defending the conviction at all costs."
In the days since Floyd was killed, Moore has been speaking out, trying to connect the growing protests over his death to larger issues in the criminal justice system. It's not just police who sometimes see black people as less than human, it's the entire system that needs work to reinforce the dignity of every person.
"I feel like we're at a time where one video so clearly captured the reality," Moore says. "You saw (Floyd's) life leave his body. You could not ignore it. It was right in front of all of us."
A few days after she saw the video, Moore spoke to Irons in prison. He was "heartbroken" by what he saw, but in the days that followed, Irons saw hope from his dismal surroundings.
All over the country, amid the protests, and destruction, there have been moments of dignity, specifically where police officers and protesters marched arm in arm or took a knee together to signify their common purpose.
Irons, who has spent his entire adult life behind bars, saw hope in that, Moore says.
Her Christian faith teaches her to believe in redemption, and that's what she prays will happen in a country that is still learning about the "racist stain that is woven and embedded into our culture," she says.
Soon, she hopes to be back in Missouri, to welcome Irons after his first steps of freedom. Mourning will turn to joy, with lessons to be learned about a criminal justice system that is too often broken. Love will win out over fear.
Whether it's Floyd's life being crushed out of him or Irons tossed in a cage and forgotten about, the underlying issue is the same.
"Human dignity really matters," Moore says. "We have to stop being so fast to criminalize people so we can lock them up and throw them away."
From City Hall to the Capitol, metro columnist Tony Messenger shines light on what public officials are doing, tells stories of the disaffected, and brings voice to the issues that matter.