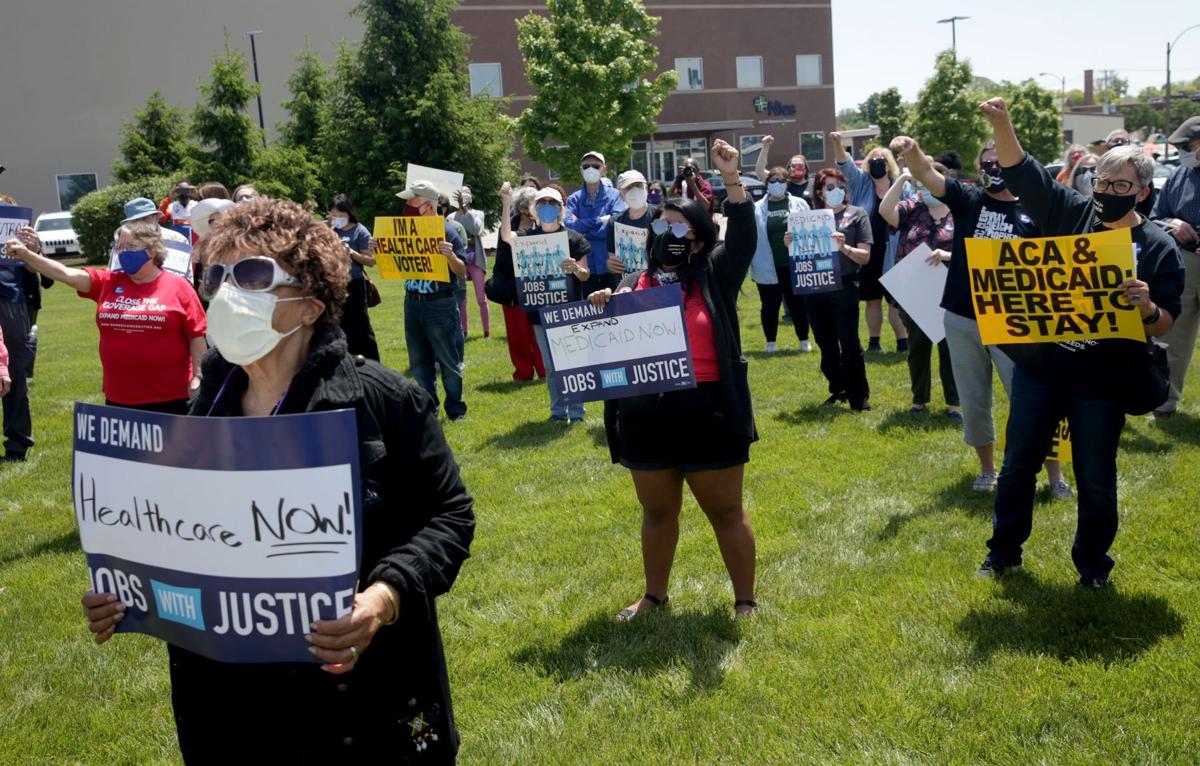 When he was a judge in Cole County, Richard Callahan once characterized in an unusual fashion a case he was settling. The case involved an alleged Sunshine Law violation by the administration of Gov. Matt Blunt and was argued by special prosecutors Callahan appointed after then-Attorney General Jay Nixon sought to force the governor's office to turn over emails sought by me and others.
"Some good lawyers believe this case raised issues that should never be answered," Callahan said, in approving a settlement that, indeed, left a lot of important questions of law unsettled.
Chuck Hatfield is a good lawyer. So is Lowell Pearson. Hatfield used to work for Nixon. Pearson used to work for Blunt. Now they are partners in a lawsuit, along with Legal Services of Eastern Missouri, that Hatfield suggests might be characterized as that case more than a decade ago.
Last month, Hatfield and Pearson filed a lawsuit against the state on behalf of three single mothers living in poverty who would qualify for Medicaid under the expansion Missouri voters approved last year. The Republicans who control the Missouri Legislature have refused to fund the expansion. Gov. Mike Parson, who had included money for the expansion in his proposed budget, has halted the expansion, now called for directly in the Missouri Constitution.
The case was scheduled for trial on Friday but has been postponed because of the new Juneteenth holiday.
The phrase "constitutional crisis" is overused, Hatfield believes, but this is one.
"When you have a law that says 'do X' and then you have a legislature that refuses to appropriate the money to do what the law says it must do, you're in uncharted territory here," Hatfield says. "At some point people just have to agree to follow the rules. Otherwise, it's total anarchy."
Last week, two more Missourians hoping to gain Medicaid coverage filed their own lawsuit. Luke Barber and Christine Chaney, through their attorneys Paul Martin and Elkin Kistner, asked Cole County Circuit Court Judge Jon Beetem to let them intervene in the lawsuit filed by Hatfield and Pearson. I wrote about Barber a couple of weeks ago. He has Medicaid right now because of his disability. He works two jobs. If the expansion doesn't happen, he'll have to quit a job to keep his insurance. That's not what voters approved.
"Plaintiff Barber, plaintiff Chaney, and all similarly-situated individuals, have no adequate remedy at law, as the defendants' actions, and their failure and refusal to act, have deprived the plaintiffs of the opportunity for Medicaid coverage and benefits in an amount unknown and unknowable, resulting in the plaintiffs' irreparable harm," the lawsuit alleges.
Beetem declined to allow the new plaintiffs to join the lawsuit, but that doesn't diminish the arguments they are trying to make. The key question in their suit and the one filed by Hatfield and Pearson is the same: What happens when the constitution, approved by the voters, says one thing, and lawmakers refuse to carry through with it?
That's the question Beetem — or most likely, the Missouri Supreme Court, eventually — must answer.
For his part, Attorney General Eric Schmitt is siding with his fellow Republicans instead of the wishes of voters. He has filed a brief in the case saying that only the state Legislature can make funding decisions under Missouri law.
Another Cole County judge, in a recent case that Schmitt lost, says differently. Just last month, Judge Cotton Walker ruled that the Legislature can't use its budget process to stop the Conservation Commission from spending money voters gave it the right to spend in the Missouri Constitution.
The state constitution, Walker wrote, "bars the general assembly from delegating its appropriations authority, but does not affect a delegation made by the constitution itself."
To get closure on this issue, the state's high court is going to have to answer some questions that some folks simply don't want answered. Does the constitution only matter when lawmakers say it does? Do voters have the ability to govern at the ballot box, or not?
And, in the end, will poor people in Missouri, some of them disabled, many of them working for a living, get the health care coverage the constitution says they deserve?
Nothing short of Missouri democracy hangs in the balance.