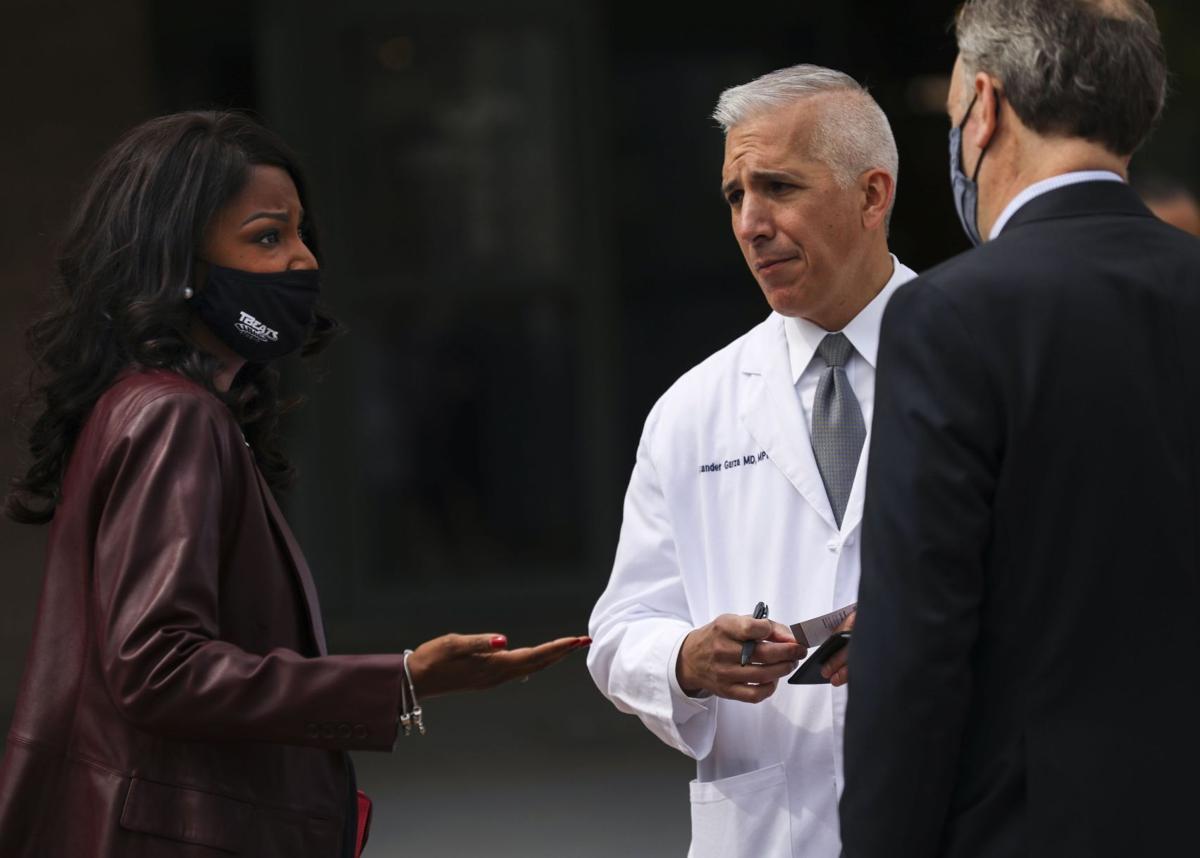 Back in the day, I would occasionally "forget" to sign a check.
The word is in quotation marks because it is a matter of one's interpretation. You see, a buddy, who, like me, struggled to pay his bills early in his professional life, suggested the scheme to buy an extra week or two when the money just wasn't adding up. He would "forget" to sign a check, and, at least sometimes, the utility company or whomever would send it back, but not charge a penalty, since the check had arrived on time.
Perhaps Attorney General Eric Schmitt is aware of the old strategy.
Last week, Schmitt made a grand, chest-thumping show of suing St. Louis County over its most recent health order issuing various restrictions during the ongoing coronavirus pandemic. The lawsuit was full of delicious ironies. Schmitt was alleging that St. Louis County Executive Sam Page and his health department were overstepping their bounds by issuing orders that were "arbitrary." In short, he was accusing Page of using the tyranny of big government to stamp out Schmitt's freedom to not wear a mask wherever he darn well pleases.
Schmitt filed the lawsuit under the legal theory of "parens patriae," a concept in which the state steps in as a parent, on behalf of those who can't protect themselves, often children and disabled people. So Schmitt was using the tyranny of big government to fight the tyranny of big government by trying to wipe out regulations intended to save lives. It's an interesting strategy.
So is this: Schmitt, or his deputy, who, by the way, used to work for former Gov. Eric Greitens, whom Schmitt is running against in the Republican primary for U.S. Senate, "forgot" to sign the process papers. That means Page was never served with the lawsuit. It is as though it never existed.
Maybe this was Schmitt's intention. After all, within days of the lawsuit, the federal Centers for Disease Control and Prevention issued new nationwide mask guidelines, suggesting that those of us who have been vaccinated don't have to wear masks anymore in most circumstances. After the CDC action, Page and his counterpart in the city, Mayor Tishaura O. Jones, issued new orders getting rid of most of the previous restrictions. Curiously, Schmitt hadn't sued Jones, or any other public officials in the state, who had all continued to issue health orders with various levels of restrictions.
Page and Jones were following the same path as Kansas City Mayor Quinton Lucas, who rescinded his city's health orders following the CDC advice, and leaders all over the country who did the same thing. Schmitt didn't pretend-sue any of those other officials.
That didn't stop Schmitt from taking credit, of course, on Twitter, and, probably, a Fox News interview to come. Of course, what he hasn't told his followers is that the Big Daddy lawsuit he filed as the parent of the state hadn't gone anywhere because nobody was served.
This is becoming a Schmitt specialty. Last year, for instance, he sued China, and the Communist Party, in another headline-grabbing effort, under the bizarre theory that he was somehow going to get them to compensate Missourians for the pandemic that Schmitt has been working overtime to minimize.
More than a year later, the attorney general hasn't served anybody in that lawsuit either. In fact, he even used several thousand taxpayer dollars to pay a New Jersey process server company to try to serve the papers on a lawsuit that international law experts say has no chance of ever being tried, and, still, nobody has been served.
For Schmitt, that's probably a good thing. One of his frivolous lawsuits — this one against the Biden administration's prohibition on using federal COVID aid as a way to pay for state tax cuts — was tossed by a federal judge last week because Schmitt couldn't actually prove Missouri had suffered any harm.
Indeed, Schmitt had tied the lawsuit to his announcement that he was running for Senate, not any actual action taken on behalf of the federal government that had had an iota of impact on a Missouri taxpayer.
"Big Daddy Schmitt KO'd by Sleepy Joe" isn't exactly the headline Missouri's attorney general was seeking. (For those who care about such things, the judge in the case was appointed by a Republican president).
If Schmitt thinks Republican voters will reward him for using the tyranny of big government to waste taxpayer dollars on lawsuits that get laughed out of court, well, that's his business. But perhaps some advice from Stinger, the aircraft carrier commander in the movie Top Gun, might offer some appropriate guidance:
"You don't own that plane, the taxpayers do," the commander told Maverick after his risky flying. "Son, your ego is writing checks that your body can't cash."