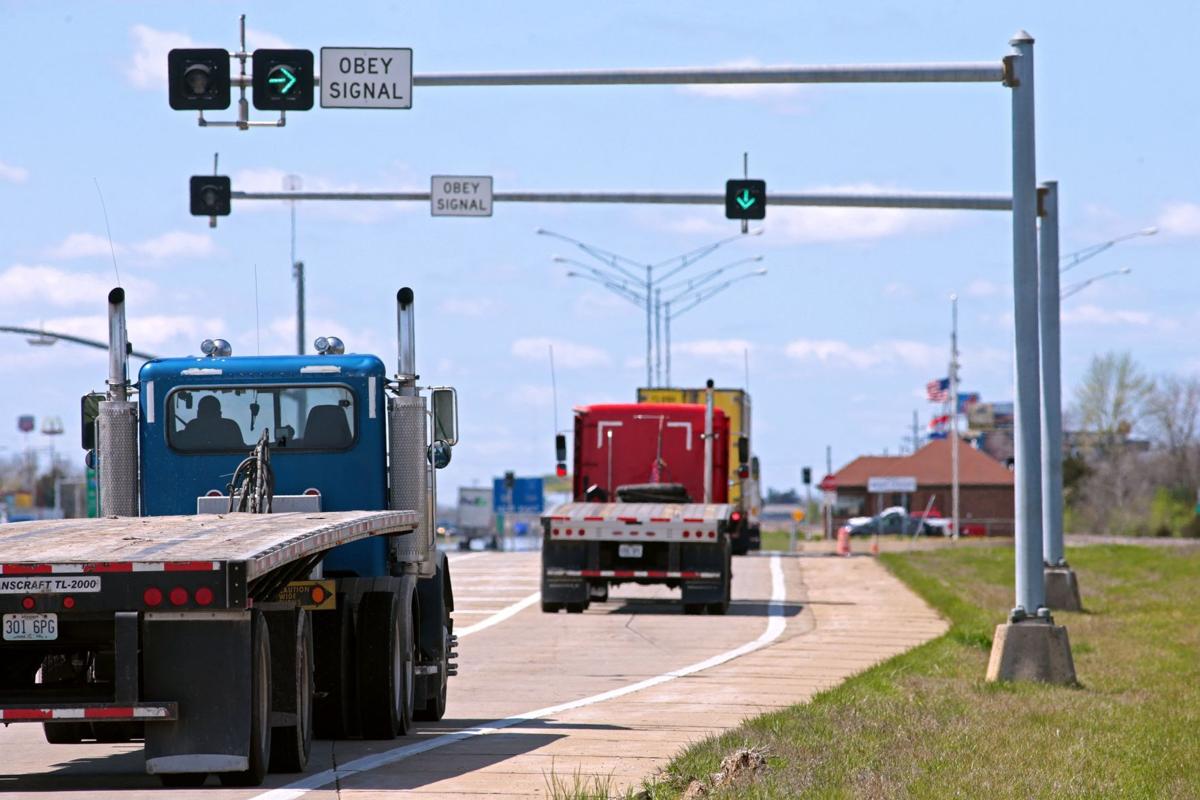 Col. Bret Johnson just wanted the truth to get out.
That's what the former superintendent of the Missouri Highway Patrol told me in an email a year ago. I was asking questions about his relationship to HELP Inc., a nonprofit company that, at the time, had an exclusive contract to operate the weight-bypass technology in Missouri that allows some truckers to avoid stops at highway inspection and weighing stations.
For several years while he worked at the Highway Patrol, Johnson was also on the board of HELP Inc., along with other state employees. It was that relationship between state regulators and the companies they were supposed to be regulating that led the FBI to open an investigation last year. After I wrote about that investigation, state Auditor Nicole Galloway announced that she intended to audit the relationship between the Highway Patrol, Missouri Department of Transportation and HELP Inc.
"I've read in the media that an audit will be performed on this issue and I look forward to their review of the facts in this matter," Johnson wrote me at the time. "I have always believed facts and the truth will win over propaganda."
Galloway released her audit findings Thursday morning.
The results are not good for Johnson nor his current or former employers.
Galloway found that three former state employees took jobs with HELP Inc. less than a year after leaving state employment. All three of the employees, one of whom was Johnson, had direct regulatory authority over HELP Inc. while working for the state.
State law requires a cooling-off period of one year before state employees can take a job in which they would try to influence an agency where they previously had supervisory responsibilities.
Johnson retired as head of the Highway Patrol in February 2017.
He began consulting with HELP Inc. shortly after that. In August 2017 he registered as the company's Missouri lobbyist.
Galloway has shared the results of her audit, including several potential violations of law, with state and federal law enforcement authorities, including Attorney General Josh Hawley.
"There are some pretty clear conflicts of interest," Galloway said in an interview. "It's up to the attorney general to take this to the next step and file those charges."
Among the most damning allegations in Galloway's audit:
• State employees working for the Highway Patrol and Department of Transportation actively worked to block a HELP Inc. competitor from the Missouri market. That competitor, Drivewyze, which uses a different technology than HELP Inc. to allow truckers to bypass weigh stations, was trying to enter the market as soon as November 2013.
On Nov. 20 of that year, 20 minutes after receiving an email about the Drivewyze proposal, Johnson emailed Karen Rasmussen, the president and CEO of HELP Inc. "Drivewyze is lobbying my colonel," he wrote. "Can you have … someone send me (HELP) talking points." Rasmussen, who would become Johnson's private sector boss, did just that.
• At various points, Missouri employees of the Highway Patrol and Department of Transportation were so intent on protecting HELP Inc. that they intervened with Kansas, Minnesota and Texas regulators on behalf of the company.
"The fact that they were trying to influence decisions in three other states shows how invested they were in the success of HELP Inc.," Galloway says. "There was a clear lack of independence in decision making."
• One former Highway Patrol employee, Maj. Greg Kindle, used his state email account in December 2016 to request information from HELP Inc. about a job opportunity. A month later he interviewed for the job. The next day, his future boss, Rasmussen, emailed him to ask about a regulatory matter. Kindle retired from the Highway Patrol on Feb. 1, 2017, and was hired by HELP Inc. a month later.
• One former employee of the Department of Transportation, Jan Skouby, never filed personal financial disclosures that acknowledged her service on the board of HELP Inc. She later went to work for the company. Two other employees, Johnson, and Scott Marion of the Department of Transportation, filed amendments to their personal financial disclosures after questions were raised. Marion was later disciplined for a violation of department regulations, the audit says. He no longer works for the state.
Galloway says that despite the clear conflicts of interest known by both the Highway Patrol and Department of Transportation in April 2017, it took months before either state agency recognized the seriousness of the situation. Her auditors had to make multiple requests to receive complete records, she said.
The Department of Transportation has adopted new procedures to avoid future conflicts of interest in such public private partnerships. The Highway Patrol has not.
"It's pretty clear that both state agencies didn't take the appropriate steps until our auditors started asking tough questions," Galloway says. "We're seeing clear results from the audit already. It's unfortunate it took an audit and uncomfortable questions to get action."
On Wednesday, the day before Galloway's audit was publicly released, Johnson dropped HELP Inc. as a lobbying client.
The truth has set him free.