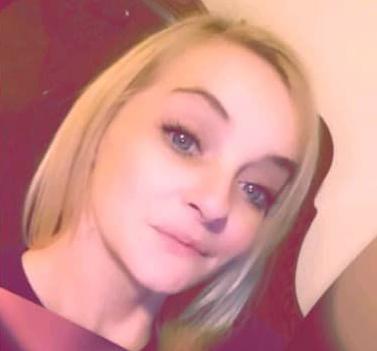 For Leann Banderman, "case closed" might be the two most beautiful words in the English language.
That is the ending that Dent County Circuit Judge Kelly Parker wrote last week to Banderman's three-year battle with the law.
It started at a Walmart in Salem in early 2016. Banderman stole some nail polish. Former Associate Circuit Judge Brandi Baird sentenced her to 30 days in jail. Then she got the jail board bill for $1,400, and Baird required her to show up monthly to make payments or face the threat of more jail. A year later, she spent nearly two more months in jail because she missed one of those hearings and couldn't afford to make her payments. She got a new bill for $2,100.
This is the cycle of debtors prison that the Missouri Supreme Court sought to end with its unanimous decision last month in two cases that mirror Banderman's. In the cases of George Richey and John Wright, the court said that judges cannot threaten defendants with more jail time over an inability to pay jail board bills. Those bills, if unpaid, must be sent to the Office of State Courts Administrator, the court said, where they could be collected civilly through income tax intercepts.
Last week, Banderman became enshrined in Missouri case law. That's because the Court of Appeals in the southern district became the first court to apply the Richey and Wright rulings to another case. As he had in the Richey and Wright cases, Matthew Mueller of the state public defender's office had filed a motion in Banderman's case objecting to the practice of using the criminal courts to try to collect her jail bill, arguing that the process Baird used was against the law.
The Court of Appeals agreed and wiped out the second of Banderman's jail bills. It sent the first case back to Dent County for further consideration.
This is where Parker comes in. Voters tossed Baird last November. Parker, the presiding judge in the 42nd Judicial Circuit, took over the case and applied a little common sense.
"This court, having considered the defendant's incarceration from March 17, 2017, to May 9, 2017, feels compelled by principles of justice and fairness to waive all remaining jail board bill of the defendant," Parker wrote. "All remaining jail board bill of the defendant is ordered waived. The court notes that costs are paid in full. Case closed."
It was a relief, Banderman told me.
But not much of one.
"I'm living on the streets," she said.
This is the reality of what the application of modern-day debtors prisons has done to much of rural Missouri. Even with the state's top court making progress in eradicating the practice of putting people in jail because they can't afford to be in jail, the defendants who ended up behind bars still have to live with the consequences.
Back in 2016, Banderman had paid off her car. Then she got arrested on a warrant issued by Baird because she hadn't paid her jail bill. She was in St. Louis at the time. The car got impounded. She got sent back to the Dent County Jail for nearly two months. By the time she got out, she couldn't afford to get her car. She still doesn't have one.
"It's been very hard to find jobs because I don't have a car," Banderman tells me.
These days, she bounces back and forth between Licking and Salem, staying with family and friends, trying to keep her head above water.
It's an existence that Cory Booth knows well. He's been tied to the same debtors prison system as Banderman, Richey and Wright — but in Caldwell County — since 2007. That was the year he stole a lawnmower in a teenage prank. Booth was 17. For a dozen years, he's had to visit Associate Circuit Judge Jason Kanoy every month, or make a payment on his jail board bills, most of which were accumulated because he couldn't afford to pay the first one.
Last week he received a note from the court. Following the Supreme Court's decision, Caldwell County isn't wiping out his remaining $3,800 debt, but is sending it to the county sheriff for collection. Worse, the court told Booth he still owes $160, the original court costs in the case. He's paid thousands of dollars over the years, but the court always applied the money to the ever-increasing board bill, rather than the minimal court costs, such as the $10 fee that's supposed to help crime victims.
According to the letter he received from the circuit clerk, Booth is now scheduled for a "probation violation hearing" on Thursday.
There's only one problem: He's not on probation, and he hasn't been for more than a decade.
He's afraid Kanoy or the sheriff will find a way to send him to jail again. Unlike Banderman, his case is not closed.
"As it sits right now, there's a lot of us who don't know what's going on," Booth says. "We're just trying to stay in good graces."
Justice and fairness will have to wait for another day.
Jailed for being poor is Missouri epidemic: A series of columns from Tony Messenger
Tony Messenger has written about Missouri cases where people were charged for their time in jail or on probation, then owe more money than their fines or court costs. 
From City Hall to the Capitol, metro columnist Tony Messenger shines light on what public officials are doing, tells stories of the disaffected, and brings voice to the issues that matter.