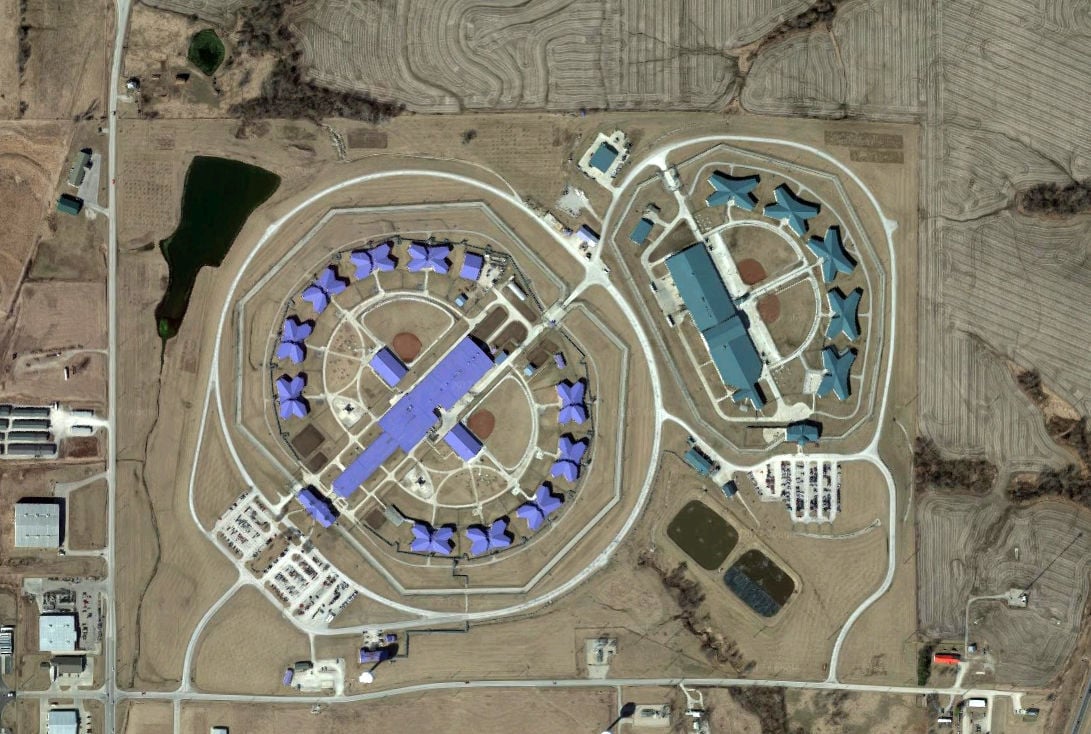 Matt Bartle remembers the day when he came to realize Missouri needed to close a prison, maybe even two. It was March 23, 2010, and the Missouri Senate shut down to "reboot."
Facing an ongoing budget crisis that still hasn't truly been dealt with, senators broke into eight groups to brainstorm ideas. There were no hearings that day, and very little politics.
Bartle led the group talking about the criminal justice system. In a first-floor hearing room in the Missouri Capitol, Supreme Court justices including Mike Wolff and Ray Price shared ideas. There were defense attorneys and prosecutors, lobbyists and university professors. Bartle stood in front of the room with his sleeves rolled up, taking notes with a Sharpie on white sheets of paper hung on an easel.
It was both "unusual and memorable," he says.
Then a Republican state senator, Bartle now is a lawyer in private practice in the Kansas City area. A couple of months ago, I emailed him to ask him about that day.
"That is how I think about that day," Bartle said, "a big whiteboard session where all ideas were accepted and valued. We got swept up in it. One thing was clear — we were all agreed it was time to rethink criminal justice and incarceration. Both the right and the left thought so."
Among the conclusions of that day?
The need to close a prison.
For decades, Missouri's corrections budget has been rising. So has its prison population, with a "tough on crime" philosophy filling prisons with nonviolent offenders with little regard for costs or results.
"I could quote different statistics and relationships to you all morning, but the simple fact is, we are spending unbelievable sums of money to incarcerate nonviolent offenders, and our prison population of new offenders is going up, not down — with a recidivism rate that guarantees this cycle will continue to worsen at a faster and faster pace, eating tens of millions of dollars in the process," Price said. "Missouri cannot afford to spend this much money without getting results."
The effort to close a prison failed that year, and hasn't really reared its head since.
In his first State of the State address this week, Gov. Mike Parson announced his intention to close the Crossroads Corrections Center in Cameron. The move will save about $15 million. Parson is making the move to save money, but also in recognition that putting more and more Missourians in jail isn't solving any problems.
In an ideal world, the Missouri Supreme Court will help him accomplish his goal of reducing the state's prison population.
Next month, the court will hear two related debtors prison cases, answering the question as to whether it is legal for judges to use the courts to collect "board bills," charged for room and board. Often, mostly in rural areas of the state, judges hold defendants in contempt when they fall behind on those payments, or miss a court date, sending them back to county jail, or in some cases, state prison. Already, the Court of Appeals, and Attorney General Eric Schmitt have weighed in: Threatening poor defendants with more jail time because they cannot afford to pay is not legal, they say.
Missouri's county jails and its state prisons are full of people who are there mostly because they got caught up in a criminal justice system that all too often punishes people for being poor. In some cases, Bartle learned almost a decade ago, the problem is exacerbated by rural judges who hand out disparate sentences for nonviolent crimes.
"Essentially, rural areas were dramatically overutilizing prison space and costing taxpayers accordingly," Bartle said. "We looked at the same exact criminal acts and saw that if a person was convicted in a rural county they were substantially more likely to get prison time and longer prison time than those who committed the exact same crime in an urban area."
If lawmakers in the Missouri Legislature want to follow Parson's lead, and build on the national bipartisan movement that is embracing criminal justice reform, they won't stop at simply closing one prison.
They'll attack the debtors' prison problem. They'll better fund the public defenders system, and reduce the backlog that threatens the constitutional rights of too many indigent Missourians by erasing the possibility of jail for some nonviolent offenses. They'll further examine the private probation system rampant in the state and reduce incentives for for-profit companies to keep poor people behind bars simply because they can't afford ever increasing costs.
County commissioners, and some sheriffs and prosecutors, will push back, just as they did in 2010. But, as Price told lawmakers nine years ago, in a speech that Parson just gave new legs: "There is a better way."
"We need to move from anger-based sentencing that ignores cost and effectiveness to evidence-based sentencing that focuses on results," the former Missouri chief justice said. "We know how to do this. States across the nation are moving in this direction because they cannot afford such a great waste of resources. Missouri must move in this direction, too."